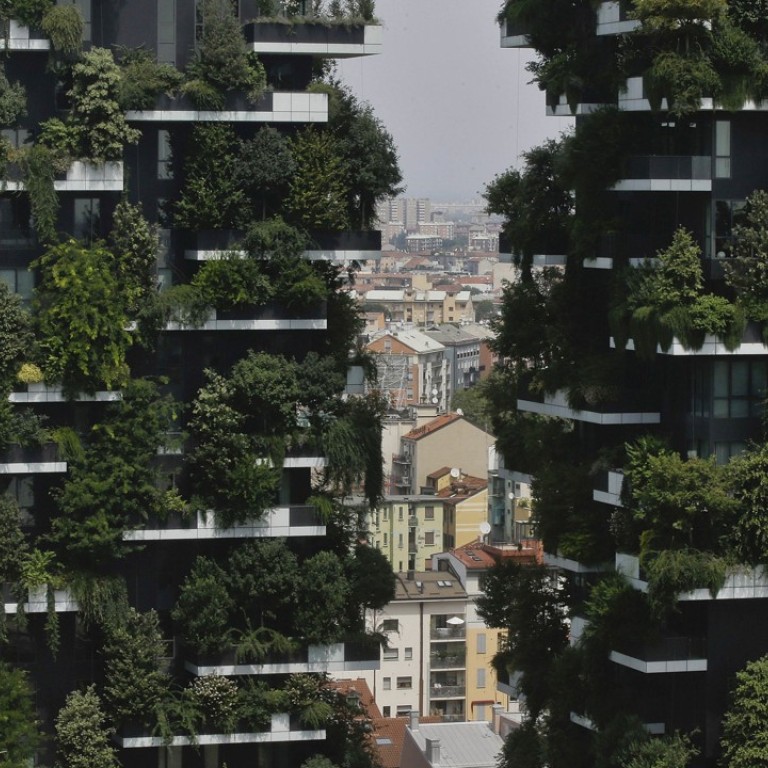 Italy planning measures to boost profile of real estate company shares
The country's parliament is discussing a measure to allow property company shares to be included in investment plans that benefit from tax breaks
The real estate industry, which accounts for 14 per cent of Italy's economy, has never really taken off on the Milan stock exchange, but a plan to extend a popular type of investment instrument to include property stocks may present the spark it has been looking for.
Ten years after the introduction of real estate investment trusts in Italy, only about a dozen real estate companies are listed on the Milan exchange, representing 0.5 per cent of the total market capitalisation. That compares with more than 3 per cent for France, according to data compiled by Bloomberg.
Now, however, Italy's budget law, currently being debated in parliament, includes measures that would allow real estate companies' shares as well as SIIQs, the local version of real estate investment trusts, to become eligible for inclusion in investment plans called PIRs, which benefit from tax breaks.
Italy introduced PIRs a year ago to boost investments in the country's small- and mid-cap stocks and bonds. The measure helped the FTSE MIB benchmark index outperform larger European peers this year, with a 15 per cent increase.
Shares of real estate companies have begun to anticipate the possible catalyst, outperforming the rest of the market in recent weeks. Beni Stabili SpA Siiq and Immobiliare Grande Distribuzione SIIQ SpA, the biggest, have recently reached a 10-year and a three-year high, respectively.
"The measure would undoubtedly provide a positive boost for the sector, helping it to emerge from the limbo in which it has been for the past few years," said IGD chief executive officer Claudio Albertini. "Italy is lagging in terms of listed real estate companies and the move may help bring in new investors."
Interest in Italian mid- and small-caps remains strong, analysts at Mediobanca SpA said in a November 14 note. Inflows into the new PIR funds could top 9 billion euros (US$10.6 billion) in both 2017 and 2018 with the extension of legislation to real estate, the brokerage said.
The measure would boost liquidity in the sector with significant investment flows while also prompting other real estate companies to list shares, said Paolo Crisafi, director general of industry association Assoimmobiliare.
"Real estate is one of the pillars of the Italian economy."
This article appeared in the South China Morning Post print edition as: State push tipped to spur Italian property shares