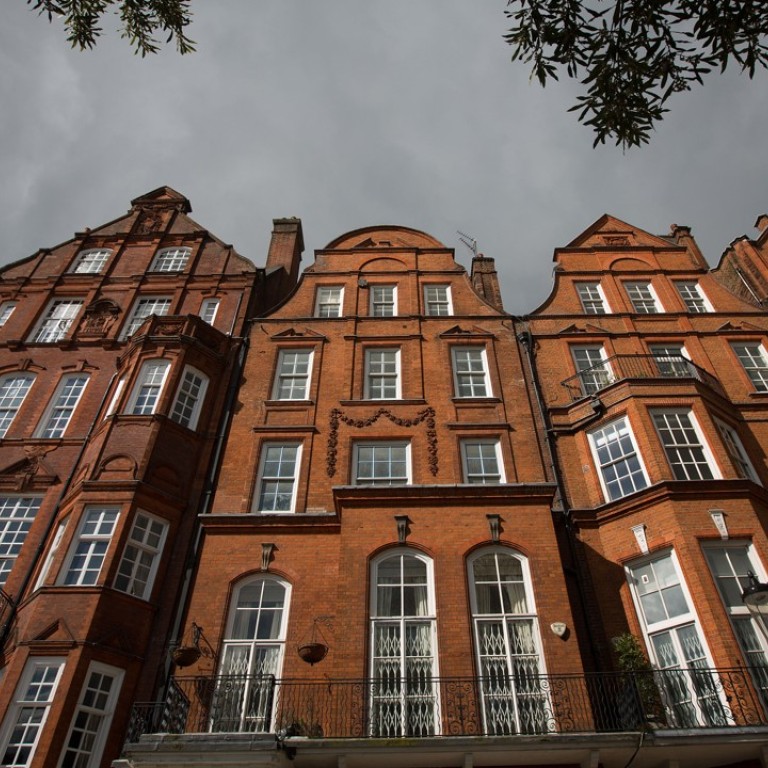 Property becoming unaffordable for 100,000 households every year in England
A report says far fewer low-cost homes are being built than are needed, with the problem the most acute in London and the south of England
Almost 100,000 households in England are being priced out of the property market each year because of a shortage of affordable homes to rent or buy, according to a report by property agent Savills.
The report, shared with The Guardian, found the number of households priced out of the market had risen from its previous projection in 2015 of 70,000 a year. This was in part because of a change in how housing need is assessed, but also due to rising prices and stagnant wage growth.
On Wednesday, Philip Hammond – Britain's chancellor, or finance minister – reiterated a pledge to build 300,000 homes a year by the mid 2020s and unveiled a package of measures to support house building. Savills said one-third of those would need to be offered at below market prices to meet the growing need for affordable homes.
About 96,000 households are unable to afford homes at the market rate, either to buy or rent, Savills said, with the vast majority in London and the south. It said varying approaches were needed to address the shortfall in different parts of the country: low-cost rented homes were needed more in markets in which incomes were smaller, while a mixture of homes, including shared ownership, would help in more expensive areas.
In London, 20 per cent of the households affected had incomes above £35,000 (US$46,600), Savills said, while the same proportion earn less than £10,000.
Over the past three years, 55,000 fewer affordable homes have been built each year than were needed, the research found. Although 42,500 households in the capital required below market rate housing, only 8,800 affordable homes a year had been delivered. In the south outside London, 15,500 affordable homes a year were being built while 34,100 were needed.
Meanwhile, in the north of England, low incomes were locking out 9,600 households a year, with 8,900 homes being delivered.
Although the post-budget headlines were dominated by Hammond's decision to scrap stamp duty for most first-time buyers, his announcement included more money for building and rule changes to help councils provide housing.
A speech by the prime minister, Theresa May, at the ruling Conservative party's conference in October, made a commitment of £2 billion over four years to fund social housing. However, to house 100,000 emerging households over this period would need funding of £7 billion a year, Savills said.
Paying for the new homes would reduce the housing benefit bill by £430 million a year.
Helen Collins, the head of housing consultancy at Savills, said the budget had offered many positives for the housing sector, but she expressed some concerns.
"While the chancellor had plenty of good news, we feel there are still some important issues missing from housing policy," she said.
These included no changes on building on green belt land and no additional funding for homes for social rent.
"There was little reference to the importance of social rented homes as a better and cheaper alternative to the private rented sector for very low-income households," Collins said.
This article appeared in the South China Morning Post print edition as: Homes too costly for 100,000 households in England yearly