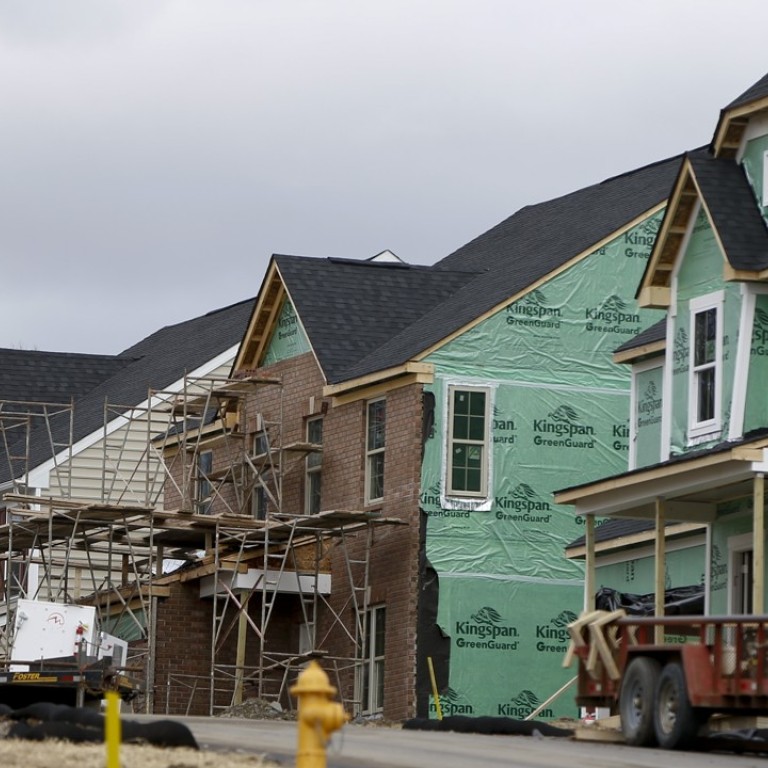 US home sales hit highest level in almost 11 years as supplies of houses stay tight
US home sales increased more than expected in November, hitting their highest level in nearly 11 years, the latest indication that housing was regaining momentum after almost stalling this year.
The National Association of Realtors said on Wednesday that existing home sales surged 5.6 per cent to a seasonally adjusted annual rate of 5.81 million units last month amid continued recovery in areas in the South ravaged by Hurricanes Harvey and Irma. That was the highest level since December 2006 and followed an upwardly revised 5.50 million-unit pace in October.
Economists had forecast home sales rising 0.9 per cent to a 5.52 million-unit rate in November from a previously reported 5.48 million-unit pace in October. Existing home sales make up about 90 per cent of US home sales. They rose 3.8 per cent on a year-on-year basis in November.
The NAR said sales in the South, which accounts for almost half of the existing homes sales market, increased 8.3 per cent last month. Sales rose 6.7 per cent in the Northeast and jumped 8.4 per cent in the Midwest. They, however, fell 2.3 per cent in the West, which has seen a strong increase in house prices.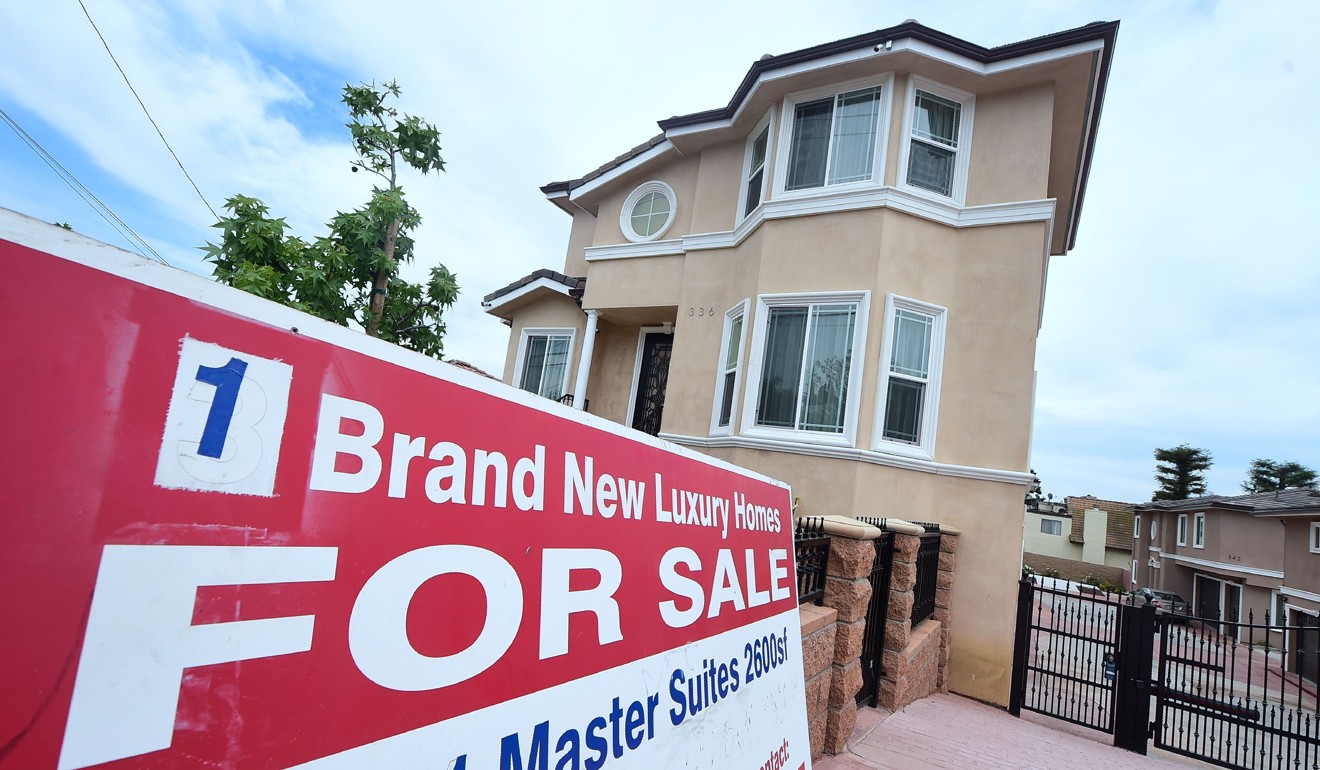 Despite the recent gains, existing home sales remain constrained by a chronic shortage of houses at the lower end of the market, which is keeping prices elevated and sidelining some first-time buyers, who accounted for 29 per cent of transactions last month.
Economists and property agents say a 40 per cent share of first-time buyers is needed for a robust housing market.
The number of previously owned homes on the market dropped 7.2 per cent to 1.67 million units in November. That was the second lowest reading since 1999. Housing inventory has dropped for 30 straight months on a year-on-year basis.
At November's sales pace, it would take a record low 3.4 months to exhaust the current inventory, down from 3.9 months in October. A six-month supply is viewed as a healthy balance between supply and demand.
With supply still tight, the median house price increased 5.8 per cent from a year ago to US$248,000 in November. That was the 69th consecutive month of year-on-year price gains. In contrast, annual wage growth has struggled to break above 2.9 per cent since the 2007/09 recession ended.
The report came on the heels of data this week showing home builder confidence vaulting to a near 18-1/2-year high in December and single-family homebuilding and permits rising in November to levels last seen in the third quarter of 2007.
The NAR said it anticipated a slightly negative impact on the housing market from the Republican overhaul of the US tax code.
The biggest overhaul of the tax system in more than 30 years, which could be signed into law by President Donald Trump soon, will cap the deduction for mortgage interest at US$750,000 in home loan value for residences bought from January 1, 2018, through December 31, 2025.
After December 31, 2025, the cap would revert to US$1 million in loan value. It suspends the deduction for interest on home equity loans from January 1, 2018 until 2026. The NAR said about 94 per cent of homeowners would fall under the US$750,000 cap.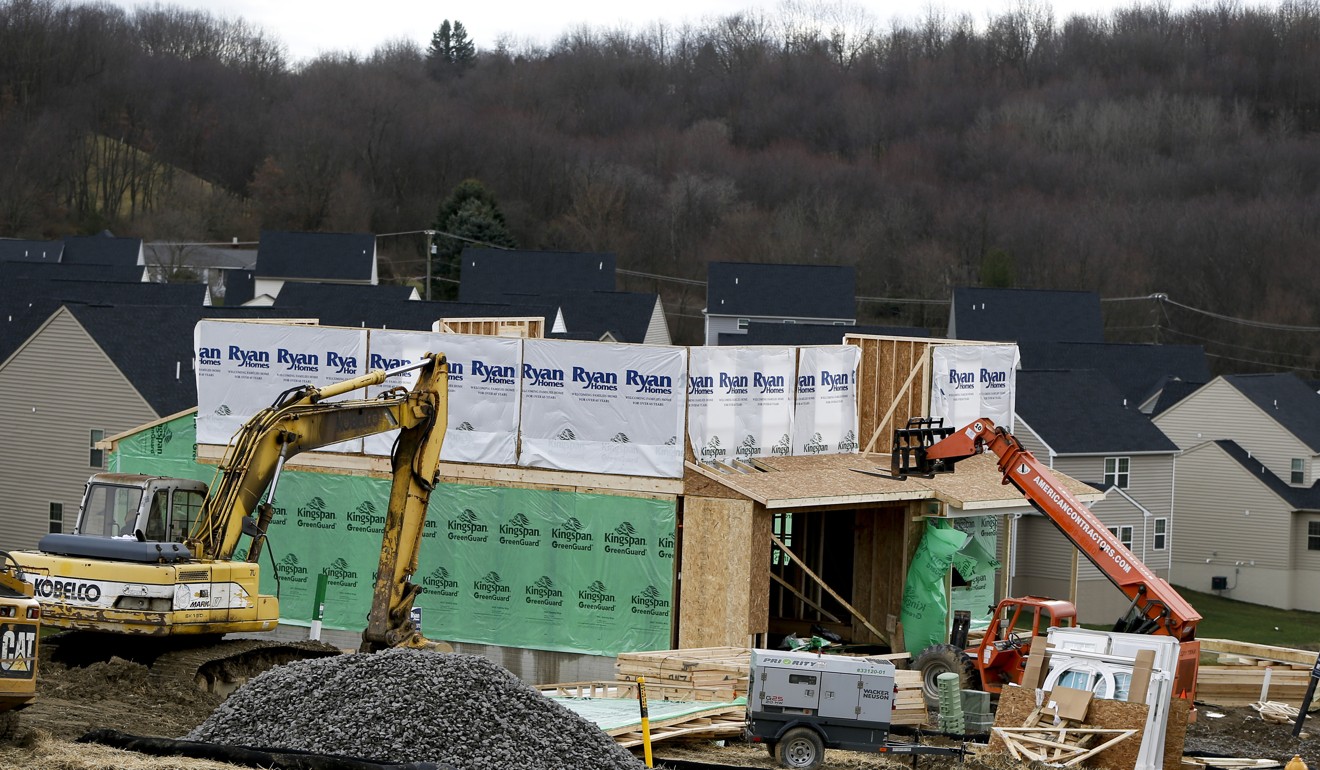 Moody's Analytics chief economist Mark Zandi has warned that the tax revamp would weigh on house prices, with the Northeast corridor, South Florida, big Midwestern cities, and the West Coast suffering the biggest price declines.
"The hit to national house prices is estimated to be near 4 per cent at the peak of their impact in summer 2019," said Zandi. "That is, national house prices will be around 4 per cent lower than they would have been if there was no tax legislation."
The government reported on Tuesday that single-family homebuilding, which accounts for the largest share of the housing market, jumped 5.3 per cent in November to the highest level since September 2007.
Permits for the future construction of these housing units rose 1.4 per cent to a level not seen since August 2007. Housing completions continued to lag at a rate of 1.116 million units.
Realtors estimate that the housing starts and completions rates need to be in a range of 1.5 million to 1.6 million units per month to plug the inventory gap.