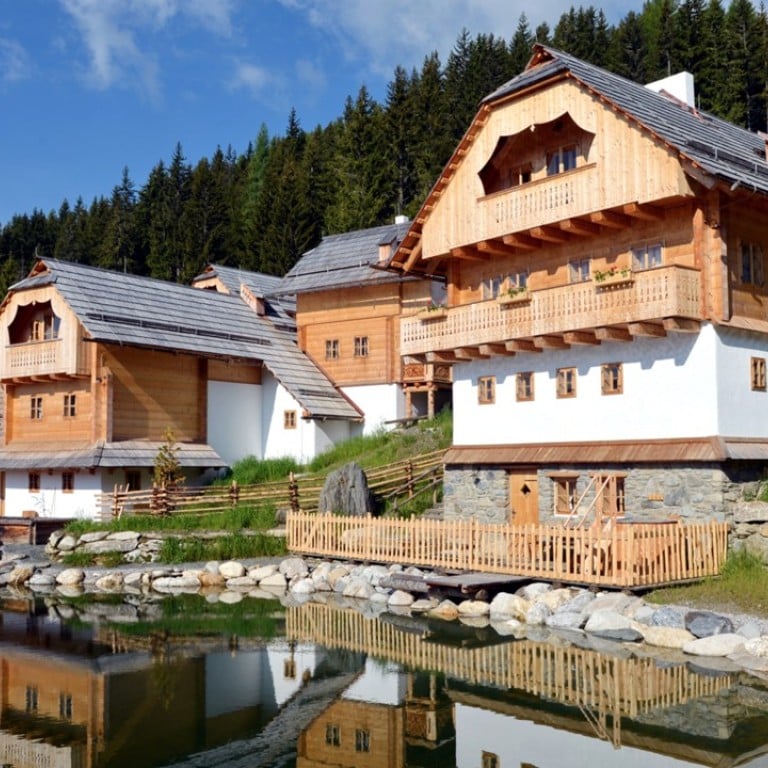 Alpine ski chalet with the stamp of European royalty beckons Hong Kong investors
Hong Kong investors have the chance to own a 1,900 sq ft property developed by Prince Alfred of Liechtenstein at his Valentine Chalets near the southern Austrian ski resort of Bad Kleinchirchheim
Hongkongers who want to live by the picturesque Alps in Austria now have a chance to buy chalets developed by European royalty, where prices for such property are lower than in other countries, but rental income is only seasonal, say industry observers.
Prince Alfred of Liechtenstein is offering four units at his Valentine Chalets near the southern Austrian ski resort of Bad Kleinchirchheim, but one of which has been sold recently.
The 1,937 square feet, three-bedroom chalets are priced at about HK$11.2 million or HK$8,257 per sq ft.
The properties feature drawbridges, private lakes, hayloft, spa with outdoor hot tubs and wine cellars.
"The location features possibility of skiing in both summertime and wintertime, making it an excellent holiday destination when the summer temperatures there are 60 per cent cooler than summertime Hong Kong," said Jessica Delaney, chief executive of Alpine Marketing, which specialises in luxury Alpine properties in Austria.
"There is possibility of rental incomes of up to 6.2 per cent on capital investment with a 50 per cent mortgage," Delaney said.
Austrian ski property is relatively cheap among properties in the Alps. Swiss ski property prices average HK$18,100 per sq ft, French HK$16,300 per sq ft, while those in Austria start at HK$4,525 per sq ft.
But other agents have a word of advice for potential buyers who are drawn by the beauty and heritage of the destination and the properties on offer.
Should owners be looking to lease a property out, they should be aware that the rental market is highly seasonal, said Jasper Swallow, head of international property sales at List Sotheby's International Realty, which has offices in Austria and has referred Chinese buyers looking for chalet properties in the past.
"Winter and summer months are very busy and very popular because of school holidays. Spring, before the snow has fully melted, and autumn, before it arrives, tend to be quiet however," he said.
Swallow said buyers are buying into a lifestyle more often than looking for yield or capital appreciation, adding that buyers should be aware that owning a ski chalet is a long-term investment.
Carrie Law, chief executive of the Chinese international real estate portal Juwai.com, said European ski chalets in general and Austrian ski chalets in particular are very much a niche category for Chinese buyers.
"There is a small subset of buyers who are open to or interested in Austrian chalets. There is certainly money to make for developers or resellers of these properties. It is not, however, a large segment of the market."
She says buyers who are interested in such property should note that there tends to be low turnover in these homes, so they are much less liquid than other types of property.