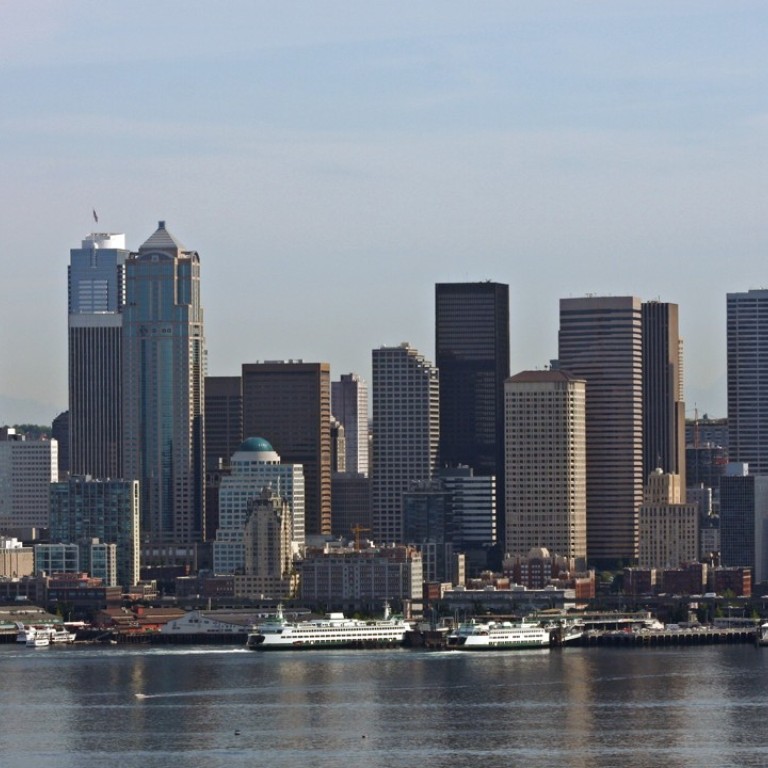 Office space hard to find as tech firms from Amazon to Facebook settle in Seattle
Seattle now has a smaller share of offices sitting empty than San Francisco or Manhattan, the two most expensive commercial real estate markets in the US
It's not just housing prices: Seattle is not the bargain it used to be for companies, either.
Historically, the city was a cheaper place to rent office space than a lot of other cities with advanced economies. That held true through last decade's economic upswing, and during the recession.
But the city's recent boom driven by Amazon and other tech companies has propelled Seattle up the ranks of the nation's most expensive places to rent an office, passing Chicago and Los Angeles just in the last three years.
During that span, Seattle office rents have surged 31 per cent, or about two and a half times faster than the national average, according to an analysis by Cushman & Wakefield for The Seattle Times.
And finding office space is getting harder, despite all those cranes putting up new office high-rises.
The vacancy rate has dipped to 5.7 per cent, down from a high of over 20 per cent during the recession and the previous recent low of 8.8 per cent a decade ago.
Seattle now has a smaller share of offices sitting empty than San Francisco or Manhattan, the two most expensive commercial real estate markets in the country.
In fact, Central Seattle has the lowest vacancy rate among the 10 biggest downtown office markets in the country, according to Colliers International.
It's easy to see why: Demand from companies has grown much more quickly than construction has kept up with.
Consider Amazon, which already occupies far more class A office space in Seattle than any company has in any other big US city.
The company's growth has been enough to just about single-handedly offset new office construction.
Seattle has added about 8.8 million square feet of office space this decade, according to the Broderick Group. Over that span, Amazon alone has taken about 8.1 million sq ft as of last summer, and its footprint has only grown since then.
That leaves "no space for other tenants to move to", said Hughes McLaughlin, senior director at Cushman & Wakefield in Seattle.
Adding to the demand, Facebook is moving into 870,000 sq ft of space in South Lake Union, while Google is preparing to move into the entire 620,000 sq ft office portion of a project under way next to Lake Union Park.
Overall, tech companies now make up about 75 per cent of leasing in Central Seattle, up from about 50 per cent two years before, according to JLL.
Commercial real estate prices are rising at a rate similar to the city's housing market. But while some people are being priced out of Seattle, brokers say there has been no mass exodus of companies fleeing the city.
Among big companies, the opposite is true: In recent years, Expedia announced its move from Bellevue to Seattle; Weyerhaeuser fled Federal Way for Seattle; and F5 signed a lease to move from the cheaper Interbay area to take over an entire new downtown skyscraper. Big companies based outside Washington also have ramped up expansion in the priciest Seattle business districts, led by Google and Facebook, but also including the likes of Airbnb, Uber and Snap.
Smaller companies have not always been able to follow suit, however. Some businesses that don't make headlines have moved out to cheaper, outlying neighbourhoods or towns, while others have struggled to even find the space they need.
"Some folks are saying now is the time to grow" despite the higher rents, said Mark To, executive vice-president of JLL in Seattle, who represents companies looking to lease office space. "And there are others that sell to a national outfit or relocate."
This article appeared in the South China Morning Post print edition as: Tech firms drive gains in Seattle office rents