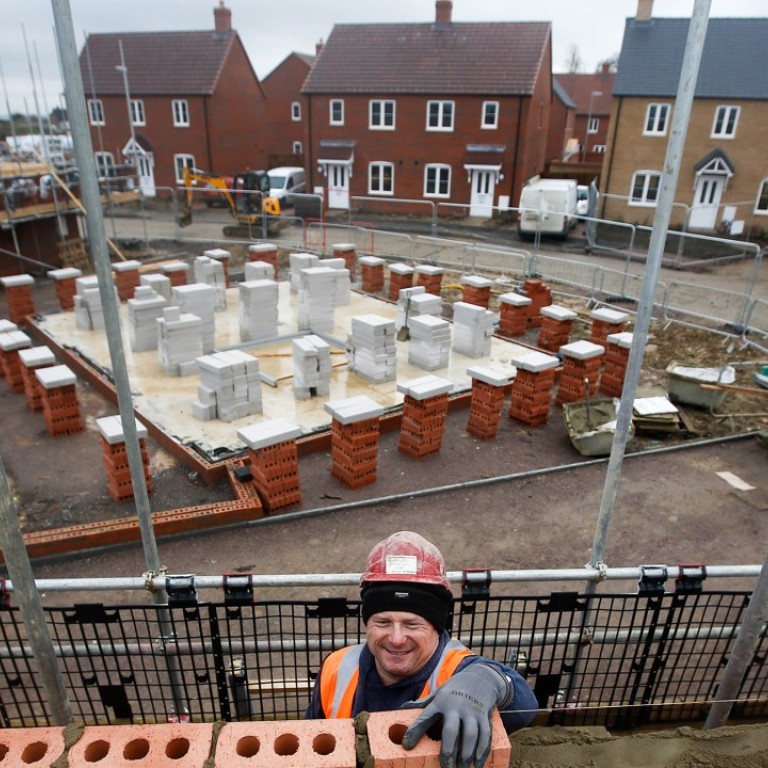 In 'rabbit hutch Britain', living space has shrunk to the same as 80 years ago
Newly built homes have 30 per cent smaller living rooms and 13 per cent smaller kitchens than in houses from the 1970s, while overall living space has shrunk to the same as houses built in the 1940s, a survey finds
The living rooms of newly built homes in Britain are nearly a third smaller than equivalent homes built in the 1970s, according to new research that charts how overall living space has shrunk to levels last seen 80 years ago.
The research, by LABC Warranty, which provides warranties for new-build homes, found that the average living room in a house built since 2010 is 17.1 square metres (184 square feet), compared with 24.9 square metres (268 square feet) in the 1970s, a 32 per cent contraction.
The study also found that modern-day master bedrooms are on average 13.4 square metres (144 square feet) in size, compared with 14.7 square metres (158 square feet) in the 1970s.
"Overall, Britain built the biggest houses in the 1970s," said a spokesman for LABC. But from the 1980s onwards "Britain's houses started to regress".
Despite the vogue for "island" kitchens, the space given to food preparation peaked in the 1960s and is now 13 per cent smaller in new-build homes, the report said.
The research points to a reduction in the number of bedrooms, which peaked in the 1980s at an average of 3.6 compared with just under three bedrooms today. Overall, today's homes are the same size as those built in the 1940s, the research found.
The figures, based on an analysis of 10,000 floor plans of homes built since the 1930s, will add to the growing controversy over "rabbit hutch Britain".
The boom in office-to-residential conversions, particularly of urban 1960s tower blocks free from usual space standard requirements, has resulted in a spate of "shoebox homes".
The Guardian found one property in the centre of Croydon, in south London, measured just 14.9 square metres, even though government guidance states that the minimum floor area for any new home should be 37 square metres.
We were also passed drawings of plans for an eight-apartment development in Archway, north London – in opposition leader Jeremy Corbyn's Islington North parliamentary constituency – where two of the units measured just 13.5 square metres (145 square feet). That is a room measuring just 12 foot by 12 foot. The plans were rejected by the council.
In 2014, researchers from Cambridge University found that, at an average of 76 square metres, the UK's newly built homes were the smallest by floor area in Europe.
Developers of modular homes, prefabricated cheaply in production-line factories, argue that micro-homes offer a solution to the urban housing crisis. One social housing provider in southwest London has pioneered factory-made units that are 26 square metres in size, which it said was suitable for single young people to rent while they saved for a mortgage deposit.
This article appeared in the South China Morning Post print edition as: UK lounge rooms a third smaller than in 1970s