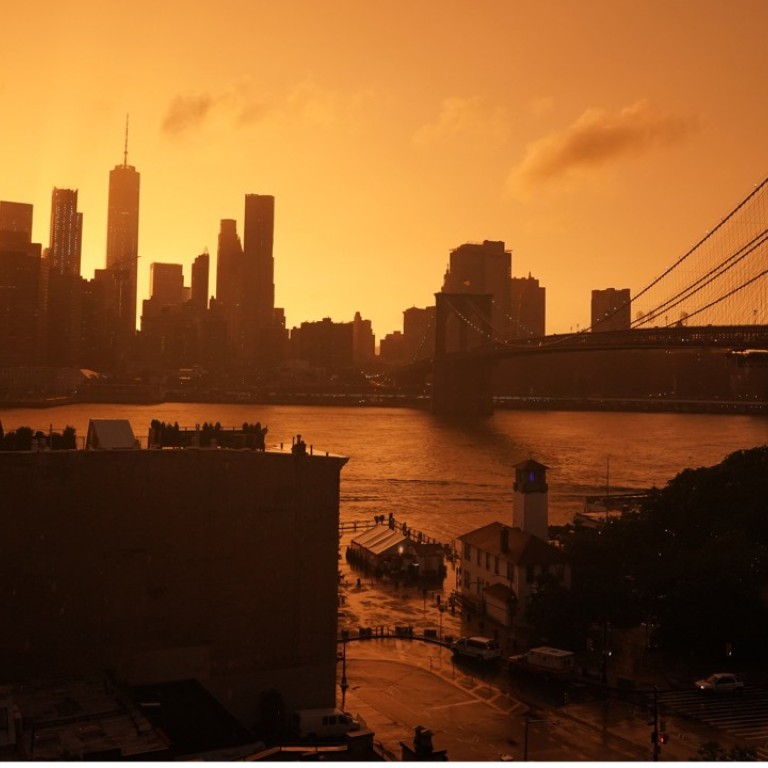 With Airbnb listings squeezing New York condo rents, it just makes sense to buy instead
Airbnb listing have caused rents in some neighbourhoods of New York to surge by as much as 63pc, while prices have fallen by almost 8pc on rising inventory
New York City renters already pay some of the highest rents in the US, but the widespread use of Airbnb is pushing even more people out of the city by contributing to soaring rents, New York City's Comptroller Scott Stringer said, citing a commissioned report by the city. Airbnb counters that rents are now falling in many neighbourhoods.
But now, with condo sales in Manhattan and Brooklyn faltering, an affordable place to live may instead just be a down payment away.
New York City home sales have started to take a hit from the new federal tax law changes. Even though the median sales price in Brooklyn rose in the first quarter of 2018 by 3.2 per cent to US$795,000, the number of sales fell 13.9 per cent after 10 straight quarters of sales gains, according to property agent Douglas Elliman. The Brooklyn condo market led the declines, with year-over-year median prices falling 7.6 per cent and sales down 16.9 per cent.
The Manhattan market saw similar declines, with first-quarter median prices falling 2 per cent from last year as the number of sales cratered by 24.6 per cent. Condos again told the story, with a year-over-year median price decline of 1.3 per cent and the number of sales falling by 33 per cent.
It's not just a case of the most-popular boroughs being too crowded that no one wants to live there any more. Tighter credit and higher mortgage rates, along with the reduced ability to deduct mortgage interest and state and local taxes, means that even the top end of the market is suffering.
Elliman estimates that the sales price in the Manhattan luxury market slid 15.1 per cent year-over-year in the first quarter as inventory rose at more than twice the rate of the entire New York City market. The absorption rate, the number of months to sell all inventory at the current rate of sales, rose to 20.4 months from 13.4 the year before, with active inventory in Manhattan rising 15.4 per cent to 1,494 units.
Though Airbnb listings peaked in 2015 at more than 43,000 and fell below 40,000 a year later, the city estimates renters paid an additional US$616 million in rent in 2016 because of the home-sharing service. In 2010, the service had just 1,000 listings citywide.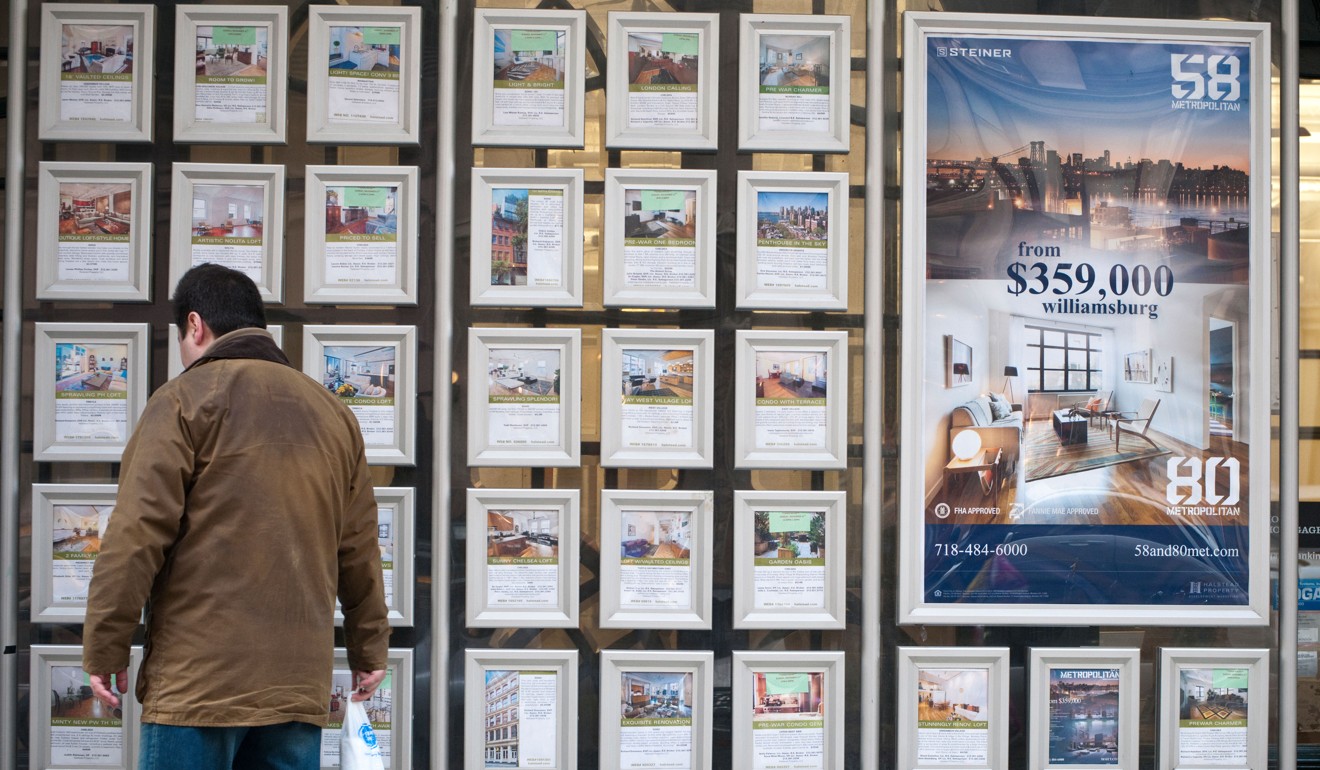 Brooklyn was the hardest hit borough, with average monthly rents up 35 per cent, or US$340 a month, from 2009 to 2016. High-demand Brooklyn neighbourhoods Greenpoint and Williamsburg, where average rents surged 62.6 per cent or US$659 a month, in the same period, play host to 8.3 per cent of all Airbnb listings citywide.
Up-and-coming neighbourhoods Bed-Stuy and Bushwick have 5.1 per cent and 5 per cent, respectively, of all city listings. Rents in Bed-Stuy were up 47.2 per cent, or US$407 a month, while Bushwick saw rents rise 39.5 per cent, or US$369 month.
Manhattan, which accounted for 52 per cent of all New York City Airbnb listings in 2016, was the fourth-hardest hit by rent increases at 19 per cent, or US$276 a month. Chelsea, Clinton and the Midtown Business District saw rents rise 23.4 per cent, or US$398 a month, below the hardest-hit neighbourhoods of Murray Hill, Gramercy and Stuyvesant Town, which saw rents rise 25.9 per cent, or US$488 a month.
Staten Island, long the forgotten borough, had the lowest Airbnb-related rent increase, just 14 per cent, or US$129 a month. Queens, long-hailed as the new Brooklyn, was the second hardest-hit borough with an increase in rent of 22 per cent, or US$242 a month.
If the city's right, you may not be able to afford the rent on that one-bedroom condo on the Upper East Side any more, but you might just be able to buy it now. If you can afford the down payment. And the taxes. And the maintenance. And the insurance.
And then you can list your place on Airbnb – like the rest of the city.
This article appeared in the South China Morning Post print edition as: airbnb 'squeeze' on rents makes buying an option