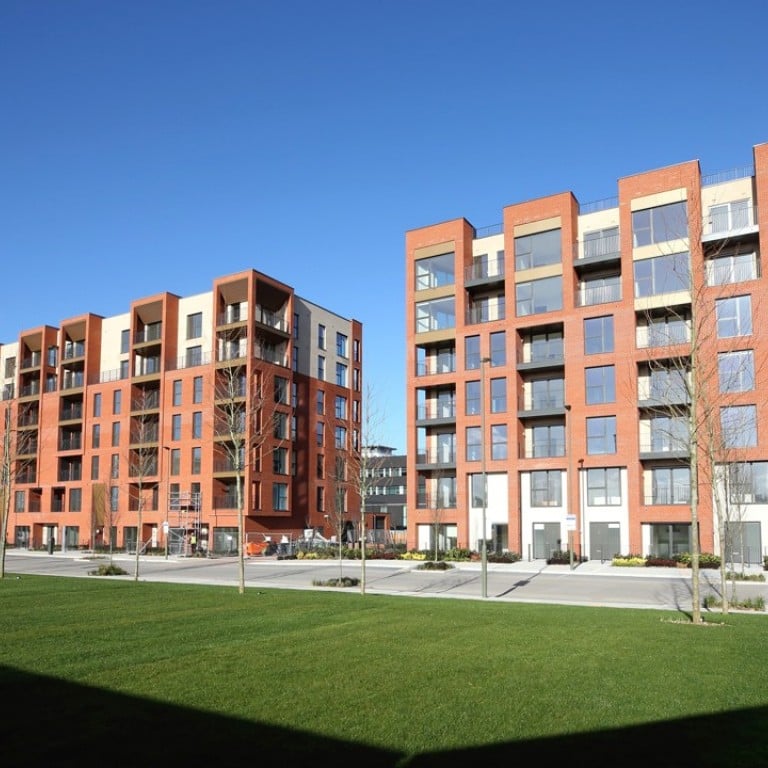 Developers zero in on affordable projects away from London as prices level out in the city centre
Builders such as Redrow are investing massive amounts on affordable housing projects by taking on regeneration of old neighbourhoods on the outskirts of the British capital
As London home price gains slow down and transactions decline after a doubling of prices from a decade ago erodes affordability, developers are turning their focus away from the city centre.
Cheaper land and availability of larger sites – sometimes from regeneration of old neighbourhoods – has seen some developers put more resources into these projects to meet the city's housing shortage.
"The prime central London market has levelled out in the last two years, which reinforces the importance of investing in areas that offer value to buyers and where price growth is anticipated," said Simon Halfhide, sales director at Redrow London, a unit of London-listed Redrow, Britain's fifth-largest home builder.
"As such, we have focused our attention on sites in the outer zones of London, predominantly looking to key regeneration areas across the capital."
Redrow is selling an apartment project in the western suburb of Southall, and one in West Drayton further west.
Both are a few minutes' walk to train stations which will see journey times to the city centre shorten by up to half – to between 17 and 24 minutes – upon completion of the Crossrail link next year.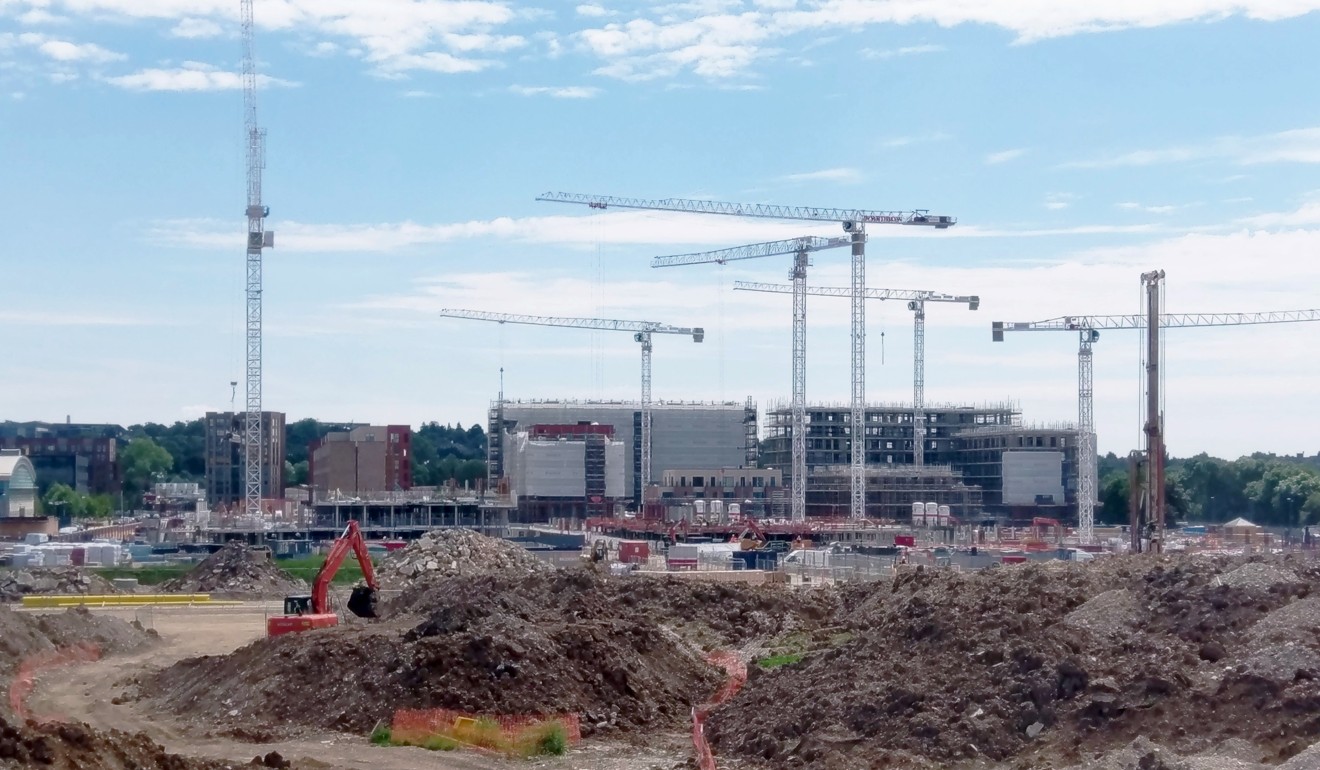 The developer is also in the midst of a £1.2 billion (HK$12.6 billion), 10-year project on a 47-acre regeneration site in North London, which will see the construction of 2,900 homes – mostly flats – in what it said is Britain's biggest home project.
Located across from Colindale Underground station where journey time to the King's Cross station transport hub is 20 minutes, Colindale Garden is marketed as an affordable housing project with price appreciation potential even amid a slowdown in the wider London market.
According to an analysis of Land Registry sales data by agency Knight Frank, the number of homes sold in London last year amounted to 3.2 per cent of the private housing stock – down from 3.6 per cent in 2016 and below the average of 4.1 per cent for England and Wales.
With the exception of 2009, liquidity in the London market equalled or exceeded the England and Wales average between 2001 and 2014. But it has been lower by comparison since then.
"The decline and relatively lower level of market liquidity in London suggests that affordability remains a key constraint," said Tom Bill, head of the agency's London residential research.
As multiple new flat projects sprang up near the Colindale station, this neighbourhood – which has London's fastest growing Asian community – appears to have defied the sales transaction decline trend.
According to data from Underground service operator Transport for London, passengers trips at the Colindale Underground station jumped 67.2 per cent last year from 2012, much higher than the 11 per cent for the entire Underground system.
Such is the pace of growth that Redrow has to commit £11.3 million towards expansion of the Underground station as part of conditions for the right to develop the project.
Since its first sales launch in April 2016, some 585 units out of 737 available in the first phase of the development have been sold, according to James Homear, sales director at Colindale Gardens, which is emerging in phases from a site where the Peel Centre Metropolitan Police training college once stood.
Domestic and overseas buyers roughly split some 380 units, while just over 200 units were sold to a company for private rentals or resale to meet the government's stipulation that a fifth of the housing development be "affordable housing".
Hong Kong buyers made up around 22 per cent of the 380 units, followed by 14 per cent from Singapore and seven per cent from China. One to three bedrooms range from £375,000 to £725,000 each.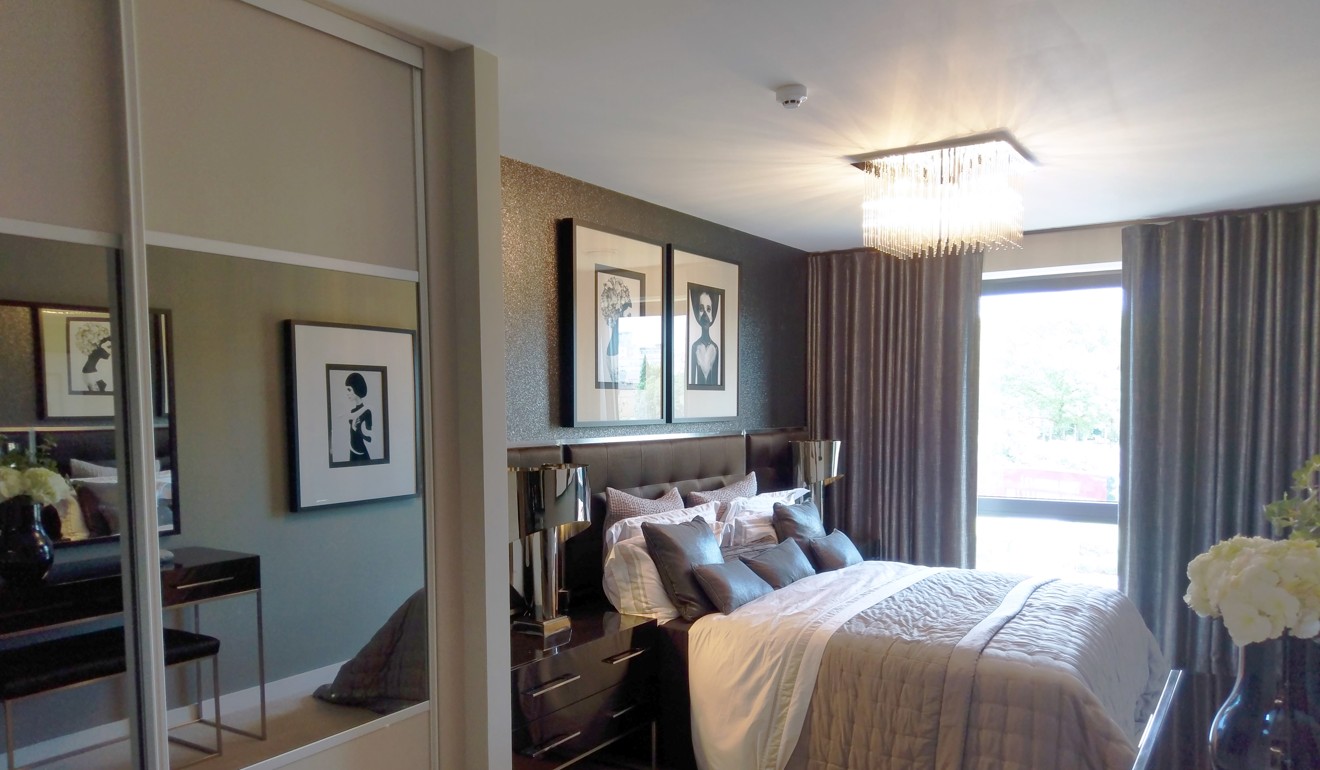 The development includes over 50,000 square feet of retail and commercial space worth £142 million.
It is a few minutes' walk from Bang Bang Oriental Food Hall, which was billed as the largest Asian food court in London when it opened a year ago with 27 restaurants and food stalls and seating for 450 people.
The average price of existing and new flats sold in the NW9 postcode area where Colindale Garden is located was around £406,000 last year, according Land Registry data.
It went up 10.3 per cent from 2016, higher than the 7.1 per cent in Greater London, and 1.8 per cent in the inner London borough of Camden.
The average price for deals recorded so far this year in NW9 was around £407,000, 60 per cent less than that in Camden.
In 2016, the average price was 12.9 per cent higher than in 2015 in NW9, outperforming a 9 per cent gain in Greater London and 0.2 per cent in Camden.
This article appeared in the South China Morning Post print edition as: Developers shift focus away from centre of LondonDevelopers turn away from centre of London