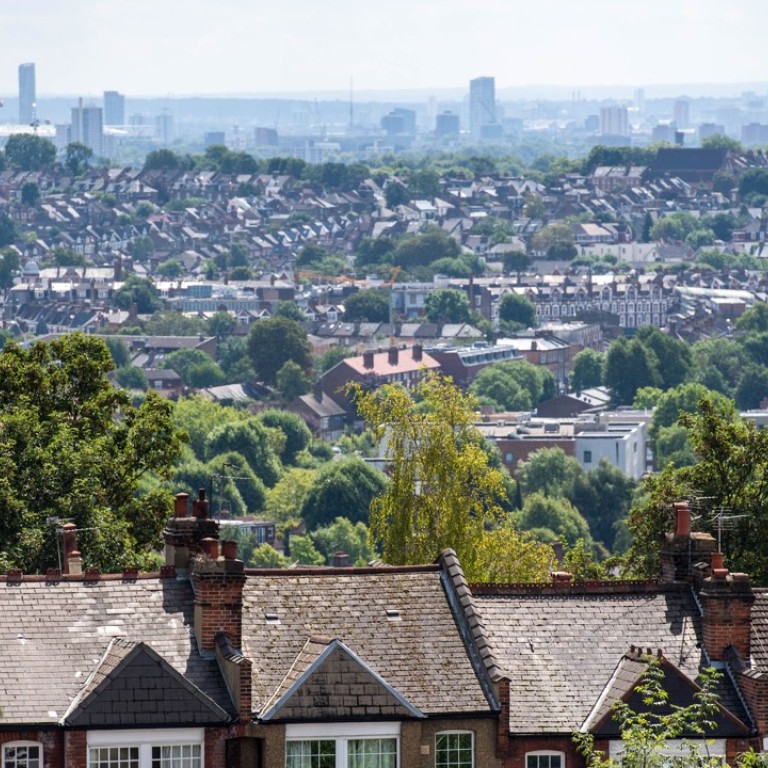 UK home sellers tempt wary buyers with record late summertime discounts, especially in London
The British housing market appears to be weakening after a three-decade boom, dragged down by stretched affordability, slower economic growth and uncertainty created by Brexit.
UK home sellers are offering the deepest summer price cuts on record as they try to get rid of their homes during the holidays.
The average asking price for homes across the country in August tumbled 2.3 per cent from July, according to property website Rightmove's housing index. In London, the plunge was even steeper at 3.1 per cent.
While it is common for sellers to cut their asking prices over the summer, this year's August drop was the steepest since Rightmove started publishing data in 2001. The report adds to signs that the British housing market is weakening after a three-decade boom, dragged down by stretched affordability, slower economic growth and the uncertainty created by Brexit.
"Sellers who come to the market in the peak holiday season often have a pressing need to sell and price down accordingly," said Miles Shipside, director at Rightmove. This year, deeper cuts were needed "to tempt warier buyers."
Shipside cited lacklustre wage growth and tighter lending criteria as reasons for the "late summer sale." The rate of wage growth slowed to nine-month low in the three months through June, though the Bank of England sees a pickup coming soon. The central bank raised its benchmark interest rate to the highest level since 2009 at the beginning of August.
Average UK asking prices increased 1.1 per cent from a year earlier to £301,973 ($380,000), down from rates as high as 8 per cent two years ago. In London, prices slipped an annual 1.2 per cent to 609,205 pounds.
The good news for first-time buyers in the capital is that the cost of one or two-bedroom flats has fallen to the lowest level since July 2015. Still, prices for first-time buyers in London remain more than 2.5 times more expensive than the national average.
Rightmove's monthly index consisted of asking prices of more than 135,000 homes representing roughly 90 per cent of the UK market. The properties were put on sale between July 8 and August 11.
This article appeared in the South China Morning Post print edition as: No summer holiday for owners of UK homes