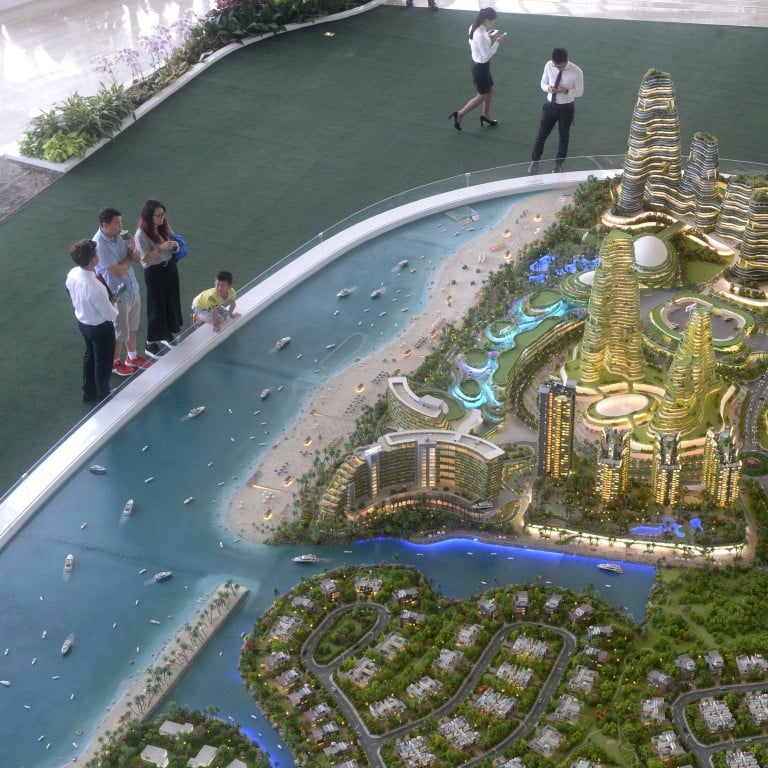 Malaysia's southern state of Johor calls for property purchase restrictions by foreigners to be halved to bolster real estate sales
Foreigners are barred from purchasing Malaysian property valued at less than 1 million ringgit (US$242,000), a restriction imposed in 2014 to prevent speculation
The Johor real estate industry guild is urging the government to halve that limit, to bolster sales in a lacklustre market
The Johor Real Estate and Housing Developers Association (Rehda) is calling on the government to consider reviewing the current threshold of property acquisition by foreigners.
According to Johor Rehda chairman Chong Yoon On, the minimum threshold of 1 million ringgit (US$242,000) per unit imposed in 2014 should be reverted to 500,000 ringgit.
The measure was introduced by the previous administration to stabilise domestic prices from excessive speculation to enable local interests to acquire quality properties valued less than 1 million ringgit per unit, especially residential units.
The guidelines on the acquisition of properties issued by the Economic Planning Unit in the Prime Minister's Department was first enforced on June 30, 2009 to replace the Foreign Investment Committee Guidelines, which have been abolished.
Malaysian housing minister walks back Mahathir's talk of banning foreign buyers in Country Garden project
"The review of the 1 million ringgit threshold is timely in view of the slowdown in the domestic property market in the recent years and developers are operating in difficult situation,'' he said.
Chong said that the authorities both at the Federal and Johor Government levels should not be alarmed as local buyers were unlikely to be affected should the suggestion to be implemented.
Opinion: There's no place for Chinese belt, road or three-bedroom flats in the new Malaysia under Mahathir
He said there should not be much impact as developers only allocate 10 per cent of the properties developed in their project for foreign buyers while the remaining units would still under the possession of locals.
"Malaysia is not going to lose anything as properties are immovable assets and they (foreign buyers) are unlikely to start tearing down their houses and transporting them back to their home country,'' added Chong.
He said Johor was unique due to its proximity with Singapore and the state government would benefit with Singaporeans owning properties especially in Iskandar Malaysia.
"Johor will collect quit rent and assessment rates from them as they also will spend their money on food, utilities, necessity items and bringing benefits to local economy,'' said Chong.
Similarly, he said if the Federal and Johor governments were serious in encouraging home ownership among Malaysians, they should assist developers in their undertakings.
"Measures should be made to reduce development costs and reduced red tapes, when developers able to sell more houses, the money will be used to build affordable houses for the people,'' said Chong.
On the upcoming Johor Malaysia Property Expo 2019, to be held at KSL City Johor Baru from April 26 to 28, he said that buyers should take advantage to buy their dream properties.
This article appeared in the South China Morning Post print edition as: Calls for review of Malaysia buyer limit