Cambodia
Get more with myNEWS
A personalised news feed of stories that matter to you
Learn more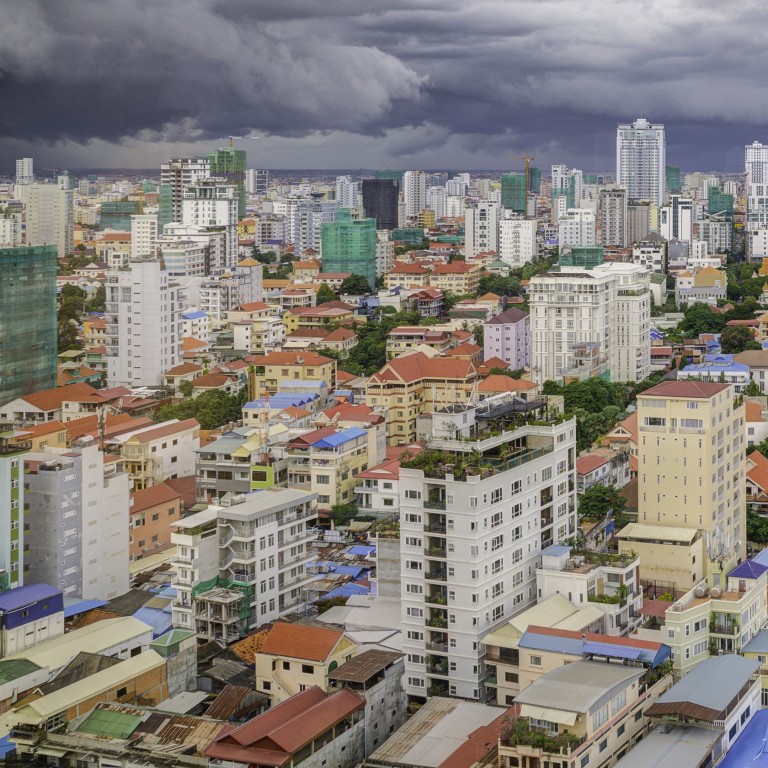 Cambodian property proves popular with Chinese buyers as mainland investment drives economic growth
Demand for housing pushes rental yield in Cambodia's capital Phnom Penh to 8 to 10 per cent
But market observers warn of 'oversaturation in the high-end segment' that could depress prices
Cambodia's housing market is on a roll.
A thriving job market as a result of the booming economy has boosted demand for housing. This has pushed rental yields to 8 to 10 per cent, and asset appreciation to 15 per cent per year, making the Southeast Asian nation's property sector an ideal bet for Chinese investors seeking overseas assets as a hedge against yuan devaluation, say market observers.
The country's gross domestic product grew 7.5 per cent and exports surged 17.6 per cent last year, thanks to massive inflow of Chinese investment in infrastructure projects on the back of the Belt and Road Initiative, and factories relocating from the mainland to take advantage of the cheap labour and dodge punitive tariffs imposed by Washington in the ongoing US-China trade war.
"Much of the growth in Cambodian exports is actually due to Chinese firms expanding or relocating to Cambodia," said Carrie Law, chief executive of Juwai, which helps Chinese investors buy overseas properties, adding that as more Chinese nationals move to Cambodia to work, they will need a place to live and often have a higher housing budget than the typical local.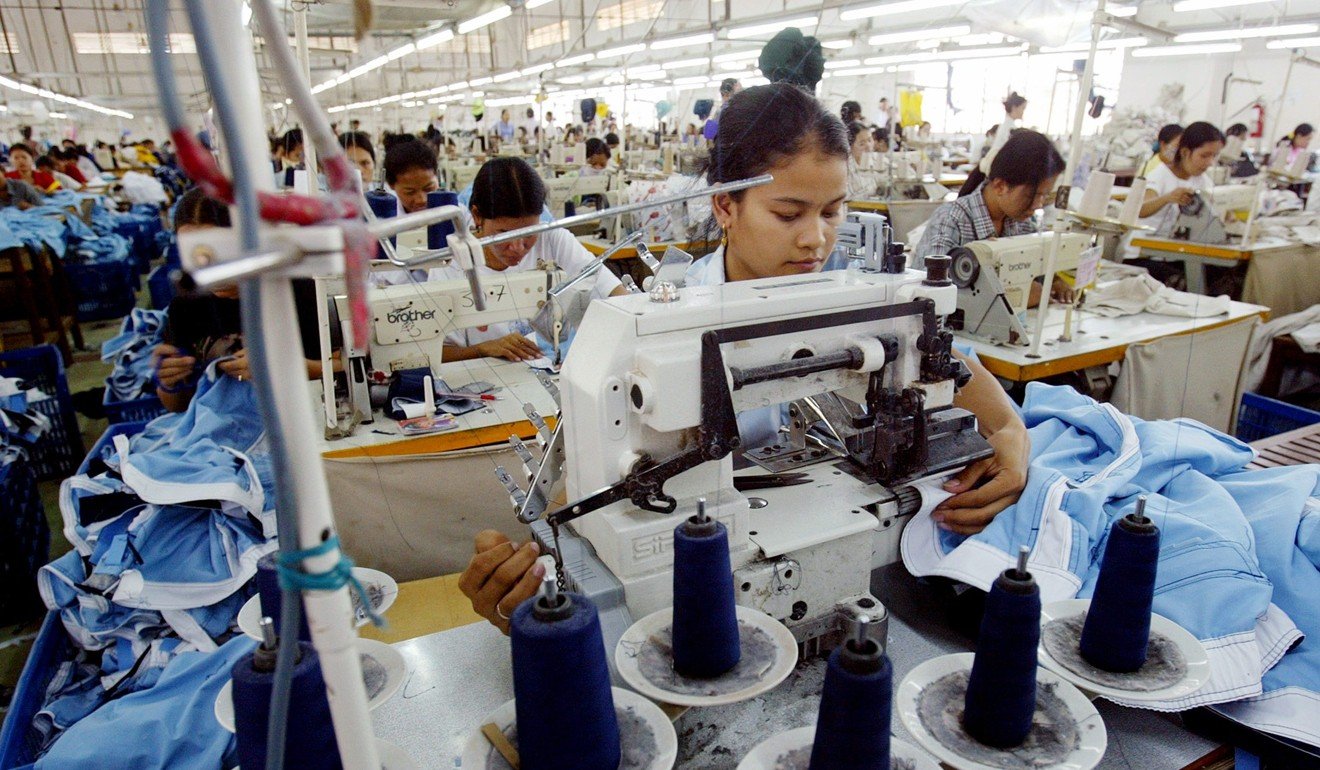 She said that Cambodia's popularity among Chinese investors looking to buy overseas property had jumped to 12th place this year, from 17th in 2018.
Two million Chinese visited the country last year, representing the largest overseas group, or 32.6 per cent of its international arrivals. Nearly a quarter of them came for business, according to the World Bank.
Thida Ann, director of CBRE Cambodia, said consistently high GDP growth and tax benefits for industrial investors were the main reasons for the inflow of foreign investment into the property sector.
"They are driven by expectations of high-yield returns on their property investment and it is not intended for their own use," she said.
Cambodia approved over US$2.7 billion worth of real estate projects during the first four months of 2019, a 67.3 per cent increase from a year earlier, according to a Xinhua report on Monday, which quoted local media.
Su Yuhang, an executive with Uoolu.com, a Beijing-based property platform that connects Cambodian developers with Chinese urban professionals looking for overseas assets, said there were almost double the number of inquiries from mainland investors in just five months this year than in the whole of 2018.
According to data provided by Uoolu, nearly 84 per cent of its users prefer to invest in small condominiums and around of half of them have a budget of less than 500,000 yuan (US$73,000).
Su said that such an investment was ideal as Cambodia's demographic is young with an average age of 25. "Most of them have to rent, and the rent in Phnom Penh is really expensive."
A typical mid-sized condo in Cambodia's capital costs US$110,000 but could yield at least 8 per cent a year, which was a big draw for Chinese investors compared to yields of less than 2 per cent in Beijing and Shanghai, he said.
Despite the growing appeal of Cambodia's property sector with international investors, there are concerns of a supply glut, especially in the mid to high-end segment.
A recent report by CBRE Cambodia warned of "oversaturation in the high-end segment". The new supply of high-end condos is estimated to spike by 243 per cent this year, followed by the affordable and mid-range sectors at 100 per cent and 78 per cent, respectively.
"The market will become more competitive in the future. High-end condo prices will decrease due to the falling demand from international investors. The future trend will be more focused on mid-range and affordable projects from local investors," said CBRE's Thida.
But the forecast of a glut has not prevented mainland developer Guangzhou R&F from launching two more high-rise developments following the success of the first phase of Phnom Penh R&F City and R&F Prosperous Residence in the Cambodian capital.
The new development is priced between US$2,200 to US$2,700 per square metre after its earlier projects "proved popular among high-end clients".
R&F told the Post that it will continue to "focus on the high and mid-tier market" and was "not specifically targeting any ethic group".
Hong Kong's Goldfame Group, a knitwear maker that has expanded into Cambodia's property sector, said that its mid-range, 4,000-unit Urban Village property project in Phnom Penh has proved a hit with local buyers.
Jacky Leung, an executive for Urban Village, said that 98 per cent of its 50-80 square metre condos were sold to local buyers at an average price of $2,000 per square metre.
"Mainland developers mainly build upscale, large-sized homes that cater to affluent Chinese, but we are more affordable," Leung said.