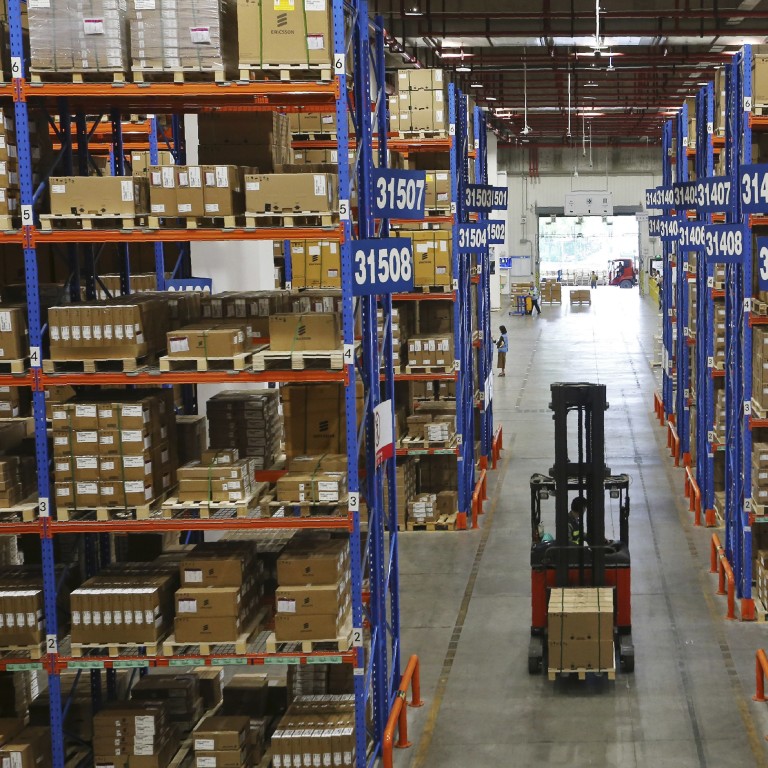 Collapsing demand for US industrial space shows 'the pain of trade war', says Cushman & Wakefield
Factors driving the drop are not clear, but 'the longer the trade war drags out the more disruptive it will be', said analysts at Cushman & Wakefield
Demand in the US industrial logistics segment fell 59 per cent in first quarter on year
Demand for industrial space in the United States fell by nearly 60 per cent on year in the first quarter, reflecting the wide-reaching impact of the US-China trade war, according to Cushman & Wakefield.
The property consultancy cautioned the factors driving the drop in demand could be either the trade war or the tendency for companies to overstock ahead of the first round of tariffs imposed on Chinese-made goods by US President Donald Trump in 2018.
"It is possible that the trade dispute is causing disruptions to supply chains which are causing demand for industrial space to slow. Another possibility is companies may have overstocked before the implementation of tariffs in 2018. Seasonality, a general slowing in the global economy and lagging supply may also have been the main culprits," Cushman & Wakefield economists Kevin Thorpe and Rebecca Rockey said in the report.
World export volumes are on track for zero growth this year, cooling from a 5 per cent annual expansion in each of the last two years, the report said.
In March, US imports of Chinese goods were down by 18.5 per cent on year, while China's imports of US goods declined 16 per cent. The two counties had US$700 billion worth of trade in goods annually before the trade war began.
Trump has slapped 25 per cent tariffs on US$200 billion of Chinese products, and is threatening further tariffs on another US$300 billion to push Beijing to give in to his demands.
The analysts noted that it was difficult to break down the impact of the trade war. For instance, anecdotes that prices for construction materials were on the rise were not backed up by hard data such as the producer price index, which showed prices for steel and aluminium were down from a year earlier.
"There are also anecdotal reports in the US that construction costs for steel, aluminium, cabinetry, flooring, etc, are being driven up as China is 'taken out' as a supplier … Although it is challenging to parse out the impact, it is not difficult to conclude that the longer the trade war drags out the more disruptive it will be," the report said.
Separately, while the deepening trade war tensions continue to flare, M&G Real Estate, the property fund management arm of the London-based private equity firm M&G ­Investments, remains bullish on the industrial logistics segment, particularly in Asia-Pacific.
M&G Real Estate, which manages 33 billion pounds (US$41.81 billion) of assets globally, said logistics properties are likely to appreciate 7 per cent over the next three years.
"The trade war is a key concern, especially pertaining to its impact on global economic growth. When growth slows down, employment slows, and spending eventually slows," M&G Real Estate's head of research Jonathan Hsu said.
That said, domestic demand and supply fundamentals for logistics in the core Asia-Pacific markets continue to be attractive, and would provide some buffer against a global trade slowdown," he said.
"The view that the cost-conscious, convenience-driven consumer should continue to drive sustained growth in e-commerce has not changed, as it is structural in nature," Hsu said.
This article appeared in the South China Morning Post print edition as: Industrial space demand falls as trade war hurts