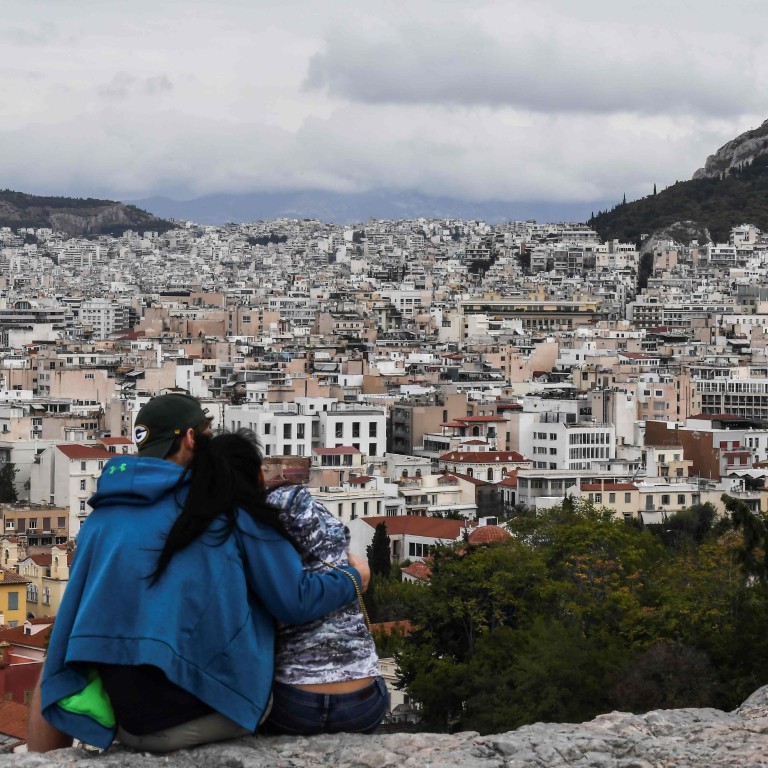 Chinese buyers expected to step up Greek property investment, as Xi lands in Athens to strengthen ties
Chinese buyers are following the investment initiatives of the Chinese government, Greek 'golden visa' specialist says
Subsidiary of Chinese sovereign fund among companies bidding for 30 per cent stake in Athens airport
Chinese President Xi Jinping arrived in Athens on Monday to cement ties with Greece, which is regarded as key to his Belt and Road Initiative.
And his visit might also prompt Chinese buyers to step up their investment in Greek property, which has been bolstered by the Greek "golden visa" programme.
"Chinese buyers need to feel that they are investing in a safe environment … Chinese buyers are also following the investment initiatives of the Chinese government, such as investment in Greece's main port, Piraeus," said John Petropoulos, co-founder of Golden Visa Experts, which specialises in the Greek golden visa, or a permanent residency visa issued to individuals who invest, often through the purchase of property, a certain sum of money into the issuing country. The Port of Piraeus, a key port on the Asia-Europe trade route, is now owned and operated by Cosco, the Chinese state-owned shipping giant.
Greek Prime Minister Kyriakos Mytsotakis, elected in July, has been encouraging Chinese investment, and the visit by Xi comes just days after Mytsotakis and a large Greek trade delegation met him in China. "I also believe that China wants to look at investing in other Greek infrastructure assets as well," Petropoulos said.
The Greek government has accelerated plans to privatise state-owned assets, including the sale of a 30 per cent stake in the Athens airport. Reuters reported in October that among the 10 bidders for the airport was Chengdong Investment Corporation, a subsidiary of China Investment Corporation, the country's sovereign wealth fund.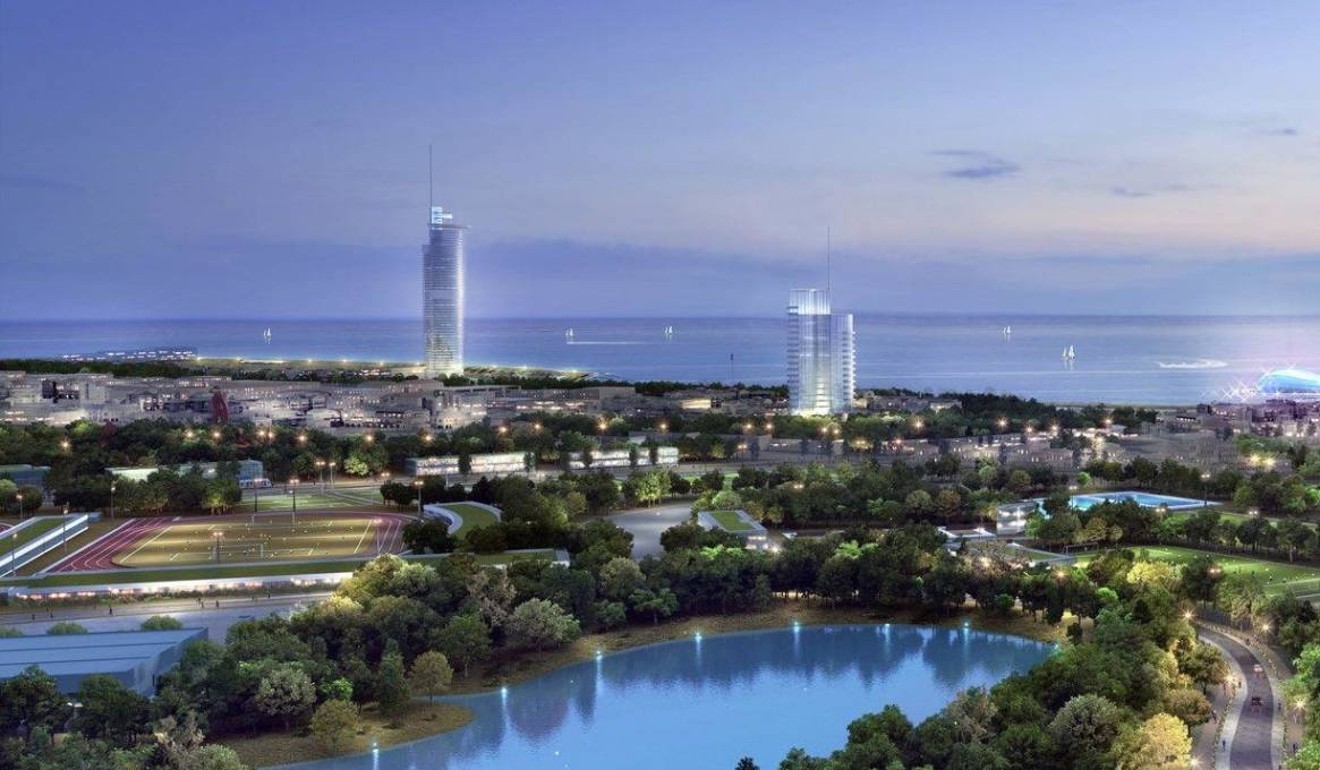 "There is strong Chinese demand, driven by the investment visas, lifestyle, relatively affordable prices and the prospects of good returns as the Greek economy recovers. Many Chinese have a great deal of faith in Greece and are investing in what they think will be a prosperous decade in the 2020s," said Georg Chmiel, chairman of Juwai.com, a website that helps Chinese property buyers. Chmeil said Greece is now the eleventh most popular country in the world for real-estate buyers.
In April 2013, Greece introduced one of the EU's cheapest golden visa programmes, offering residency for a €250,000 (US$275,845.60) property investment. The programme has been particularly attractive to Chinese investors, as extended family members can also enjoy residency status and, therefore, access to Europe.
Chmiel said Chinese investors typically bought mid-range suburban villas outside Athens that were just enough to qualify for the visa.
"Growth in inquiries by Chinese buyers was flat in the third quarter, but remained at its third-highest quarterly level since we started tracking it in 2014," Chmiel said.
Moody Analytics's House Price Index for Greece shows five quarters of price rises, with a 2.54 per cent rise in the first quarter of 2019 and a 3.8 per cent rise in the second quarter. The IMF forecasts Greek GDP growth at 2 per cent, its highest rate since the country plummeted into crisis in 2010 and GDP fell 9.1 per cent in 2011.
A spokesperson for the Greek Consulate in Hong Kong confirmed the overwhelming popularity of the programme with Chinese investors. From 2013 until September 30, 2019, 5,302 residency permits were issued under the programme, with 3,464 residencies granted to Chinese buyers. The second largest group were Turkish investors, with just 438.
During the Greek prime minister's visit to China, direct flights between Shanghai and Athens were announced, starting in July 2020. Greek officials said of 140 million outbound Chinese tourists last year, only 125,000 visited Greece. Mitsotakis said he wanted to have 500,000 Chinese tourists a year by 2021.
Savvas Savvaidis, chief executive and president of Greece Sotheby's International Realty, said that as awareness of Greece's potential rises, demand for property is likely to follow. He cited the upcoming Hellinikon Project, which will redevelop Athens' old airport with mixed-used residential communities, a seafront area, casino and marina.
Lamda, Greece's largest property developer, picked up the €8 billion project in 2014 and has struggled with government regulations to get the project underway. The new government has vowed to push it forward. Such projects will act like magnets for foreign buyers, Savvaidis said.
This article appeared in the South China Morning Post print edition as: Chinese buyers expected to step up Greek investments