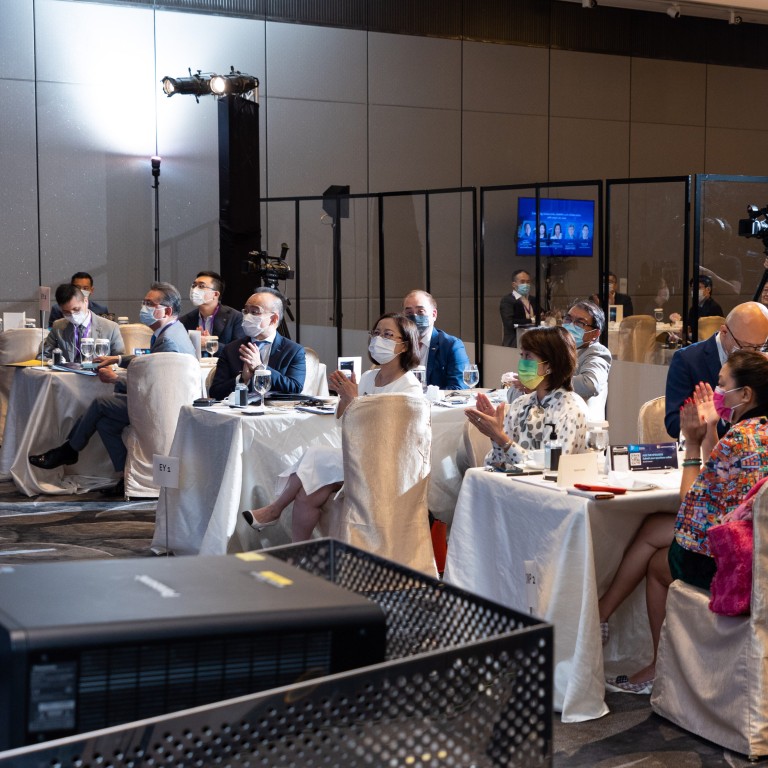 South China Morning Post pivots events strategy, discovers new opportunities with hybrid events
SCMP organised its first hybrid event by developing a marketing strategy around both local attendees and overseas audiences, while ensuring that the in-person component aligned with social distancing regulations.
A strong reader response and higher-than-expected sponsorship revenue made SCMP's Redefining Hong Kong (RHK) event series a resounding success when executed in a hybrid format.
Written by: Razlan Manjaji, Head of Global Events, SCMP
The South China Morning Post, backed by the full extent of its resources as Hong Kong's English-language newspaper of record, stages several of the most influential conferences, seminar series, industry award programmes and brand-building occasions in the Greater China region. The South China Morning Post (SCMP) is primarily involved in three types of events: SCMP events, partner events, and sponsored events.
Redefining Hong Kong (RHK)
, a flagship event run by the SCMP since 2013, facilitates communication and collaboration between senior executives in the pursuit of common objectives for improving the innovation landscape in Hong Kong. Over the last eight years, this luncheon event has convened government officials, diplomats, business tycoons, emerging entrepreneurs, academics, and youth leaders. Its programmes cover hot-button issues that shape the future of Hong Kong such as housing, relations with the mainland, entrepreneurship, female leadership, and social innovation.
Each year, the event kicks off with the Hong Kong annual budget, where we put the financial secretary in the hot seat with our editors to debate, discuss, and demystify what the budget means for average people.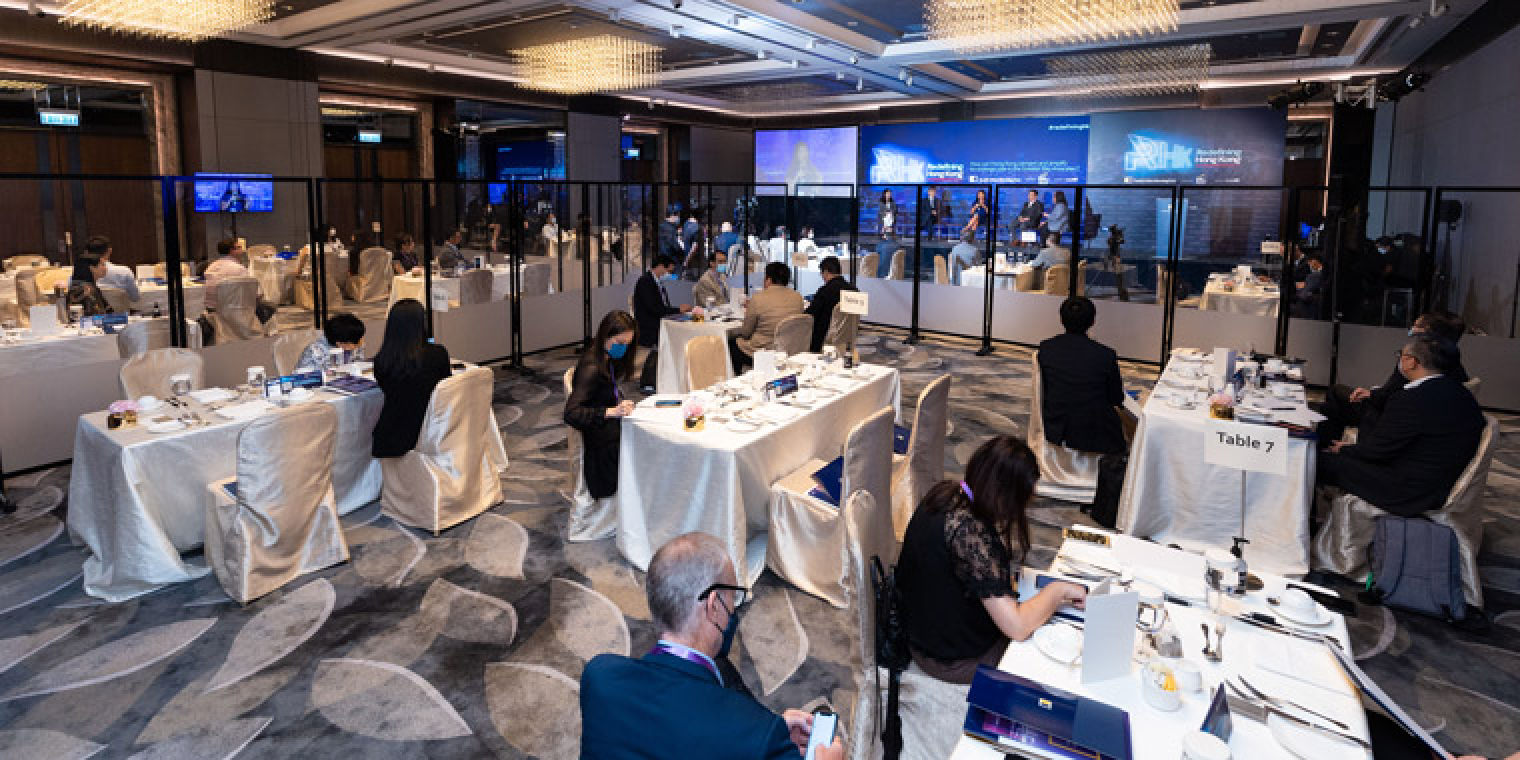 Taking place over the course of five meetings held throughout 2021 and 2022, attendees will hear from experts and thought leaders, and share their own views at Q&A sessions and roundtable discussions. Since the start of the pandemic 18 months ago, the event has pivoted to a virtual format. It has drawn even more attendees than the main luncheon, amplifying RHK's message to a much wider audience.
The Opportunity
Our third event this year focused on opportunities in the Greater Bay Area (GBA), a very hot topic that covers many different areas. The event presented both a dilemma and an opportunity: Condensing everything into a one-hour panel discussion would have done the topic a disservice, while focusing on any particular area would risk narrowing the potential audience to too niche of a segment.
At the same time, Hong Kong has gradually loosened its social distancing measures, despite still maintaining one of the strictest travel policies in the world. Therefore, it was possible to hold in-person events with food and drinks served, albeit with limits on attendance.
We saw this as an opportunity to expand the programme, to draw as much attention and sponsorship potential to this particular event. And we thought RHK would be the perfect platform to plan and run our very first hybrid event.
The Strategy
The first thing we did was look at popular sub-topics under the GBA umbrella and identify additional sponsorship opportunities. We also considered the fact that, although the event itself focuses on Hong Kong, our virtual audience may be attending from anywhere in the world. The programme's content, speakers, and format needed to address this as well.
Our venue had rather strict social distancing guidelines as the premises operated under a food-and-beverage license. The standard ballrooms, which usually accommodate up to 150 guests, had to be partitioned into three sections seating 60 guests, with four to a table. This restriction would have meant we were no longer able to use the open-invitation marketing approach, where interested SCMP readers join a waiting list and our team selects audience members based on their job titles and relevance to the programme. Instead, we had to invite guests individually and manually track each invitation.
Marketing then focused on building the virtual audience, from within Hong Kong and overseas. The task was quite specific: We were seeking entrepreneurs and business leaders who are keen to tap into the GBA market with consideration of the strategic location and capabilities that Hong Kong has to offer.
The Execution
This year's programme has been extended from one hour to almost three with a mix of panel discussions and fireside chats.
Nineteen experts
on diplomacy, investment, smart cities, fintech, and cross-border business expansion spoke at the event. Of these, nine speakers were female, representing a ratio of 42% — an important diversity rule that all our events adhere to.
One virtual session was designed specifically with the overseas audience in mind and took place an hour before the start of the in-person track. The mainstage programme was also streamed live, with the event emcee addressing both audiences. Everyone was invited to engage through our
online community
and interactive questions-and-answer period.
For this event, our in-person audience brief was to target consulates and embassies, chambers of commerce, and people with senior job titles with GBA and Greater China responsibilities. We identified and invited 60 guests.
Our marketing channels are standard (house media, paid media, and partnerships) but expanded in geographical targets: Hong Kong, Malaysia, Singapore, and the Philippines. We focused on the virtual event in all our external communications to avoid confusion with the in-person programme.
To increase our sponsorship pool, we looked to government and private organisations with an interest in promoting Hong Kong's position as the most strategic and effective stepping stone in the GBA market.
The Results
Reader response has been overwhelming. More than 600 registrations were received for the complimentary pass, and more than 40% tuned into the event. More than 50 in-person guests took advantage of the event to network and engage in what turned out to be a very lively discussion.
Sponsorship for this event has also exceeded our target and grew by 42% this year.
The Conclusion
Is a socially distanced in-person event worth it? Despite the restrictions placed on our in-person guests, many expressed their delight at being invited to the event — a welcome respite from the Zoom fatigue that many of us have experienced.
The team has pulled off a meticulously planned operations rundown, although unexpected problems do still occur. For example, we had a very scratchy audio connection for our virtual audience during the first half of our programme, which impacted our audience experience and tune-in rate. Such problems may occur no matter how well you plan your logistics, so be prepared with at least two backup options.
Will we do hybrid events again in the future? This first experience has been very trying for the team, as none of us had experience with such events in the past. But the results — in terms of sponsorship, speakers, and attendance — speak for themselves. The team is now undergoing professional training in digital event planning (which will be certified), and we aim to run a few more hybrid events to gain more experience — the only tried and true means to achieve excellence in any new discipline.