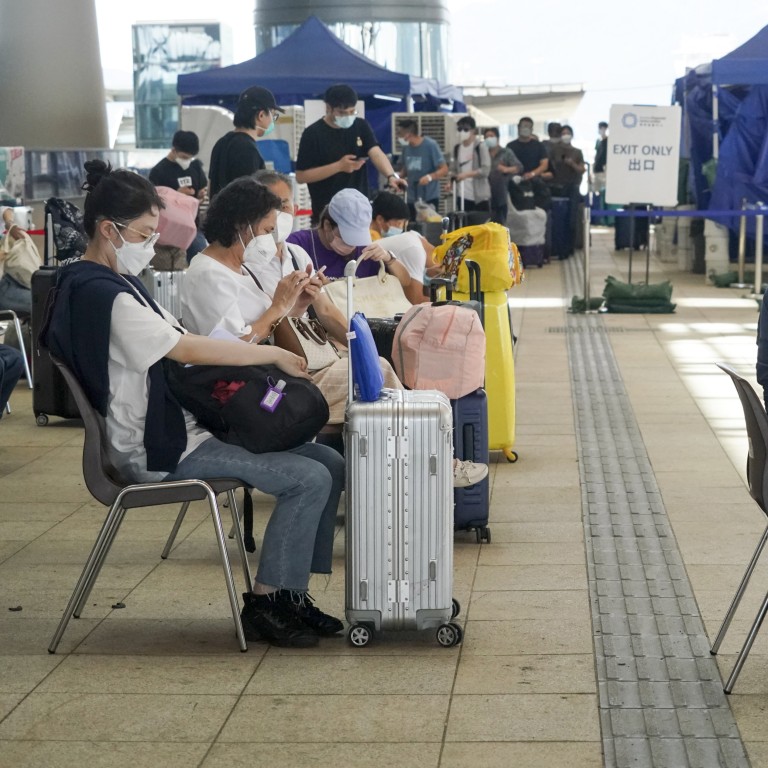 SCMP uses personal narratives, explainer videos to keep people engaged in COVID content
The Post addresses audience fatigue with COVID-related content by launching a series of explainer videos and framing pandemic stories with character-based narratives.
The SCMP Explains series began with vaccine-focused videos, while the video team created COVID news content with more storytelling elements centred around frontline workers, patients and their families.
Written by:
Mat Booth
, Director of Video, SCMP
At the beginning of the COVID-19 pandemic, all eyes around the world were focused on China. The South China Morning Post (SCMP) was at the centre of that storm, reporting from the ground and publishing videos showing the chaos and fear at the initial epicentre of the disease.
As the virus spread around the world, reducing major cities to ghost towns, people confined in their homes turned to news providers in enormous numbers to find out the latest information.
SCMP saw a dramatic increase in traffic across our digital platforms, and our video traffic on YouTube and Facebook grew exponentially as we broadcast stories and images to millions of viewers. As the rest of the news media caught up with the story, this initial spike faded as competition increased. Nonetheless, interest in the global coronavirus story remained strong throughout the remainder of 2020 and into the early months of 2021.
People were hungry for the big picture and wanted to know as much as possible about the virus that had disrupted their lives.
But after the vaccines started to be distributed around the world, we saw viewer fatigue setting in. While we continued to publish essential COVID stories, we saw a decline in viewership and engagement as our audience seemed to become jaded with news about the virus.
Stories on important vaccination drives, in particular, seemed to register very little interest. The country-specific overview pieces, and the videos focused primarily on caseload numbers that we had done so many of through much of 2020, no longer found much traction.
Given the huge significance of the story as a public health issue, it became imperative to try and keep our audience engaged with stories about COVID. We had to look back on what we had done in the past and refine our storytelling treatment to motivate people to continue watching.
News updates simply didn't work anymore.
As we saw declining engagement from our straight news videos, we de-prioritised that genre and shifted our efforts to two key areas: people-focused stories and explainer videos.
These videos out-performed our expectations, and, while they took more resources to research and produce, they showed their value over the long term. Explainer videos became a key component of our COVID content offering.
We also saw audiences prefer in-depth, "micro-perspectives" over the macro view. Street-level emotive stories from raw content provided by our agency partners still resonated with our viewers, and our focus on these stories helped maintain interest from our core audience. Even when a general overview of the situation was of critical importance, we would lead with a
personal vignette
before going into the bigger picture. This approach worked well.
When India suffered its devastating outbreak in April and May 2021, we were able to communicate vital developments about the spread of the disease by following this formula and keeping people aware of the situation on the ground.
We focused on the narratives from doctors, nurses, young people, and families of the deceased.
This humanised a pandemic story while focusing on the
day-to-day impact
of the disease at a personal level.
We also started developing an instinct looking for stories at the fringes of the main news, like
this story
about a man recovering from COVID who was part of a team of volunteers taking vaccines high into the Indian Himalayas to inoculate local villagers in some of the most remote areas of the country. Looking harder for the stories other people weren't telling became part of our modus operandi.
As with all our storytelling, our approach to COVID videos has changed over time and will continue to evolve. As the Delta variant continues to run rampant, the pandemic shows no sign of leaving the headlines any time soon.
But for us, keeping people interested in stories about COVID isn't about maintaining metrics. It's about making sure we continue to engage our viewers by informing, explaining, and educating them by providing important, high-quality, verifiable information about the virus that continues to dominate communities around the world.