Hong Kong's DBA and EMBA business courses embrace 'new normal' to form the flexible leaders of the future
Even DBA (Doctor of Business Administration) and EMBA (Executive Master of Business Administration) students have had to get used to online learning
Professor Muammer Ozer, DBA programme director at CityU highlights changing focus too, to areas such as big data, fintech and China's Belt and Road Initiative
Any postgraduate business programme designed for ambitious senior executives must continuously adapt and evolve. That is essential to keep pace with the impact of new technologies and how they are reshaping both thinking and practice in established industries and start-up enterprises around the world.
The ability to move with the times, though, has also been important in other ways over the last couple of years. With the strictures of Covid-19 disrupting normal academic routines, it has been necessary for many DBA (Doctor of Business Administration) and EMBA (Executive Master of Business Administration) candidates to switch to online seminars and distance learning.
While initially unexpected, the change directly reflected what was happening in the wider world of business and, as such, gave fresh insights into how quickly certain innovations can catch on and how dispersed management teams might operate in future.
With hindsight, it is clear the experience has also opened up new areas for potential study and reinforced the fact that course content and teaching methodologies can never afford to stand still.
"Our programme has evolved very significantly since it was first introduced in 2006," says Professor Muammer Ozer, DBA programme director at City University of Hong Kong's (CityU) College of Business. "We focus on solving important business problems, so the type of research our students do has changed as the problems facing businesses have changed. For example, recent thesis projects have dealt with areas such as big data, fintech, data security and China's Belt and Road Initiative. These topics were unknown when we began."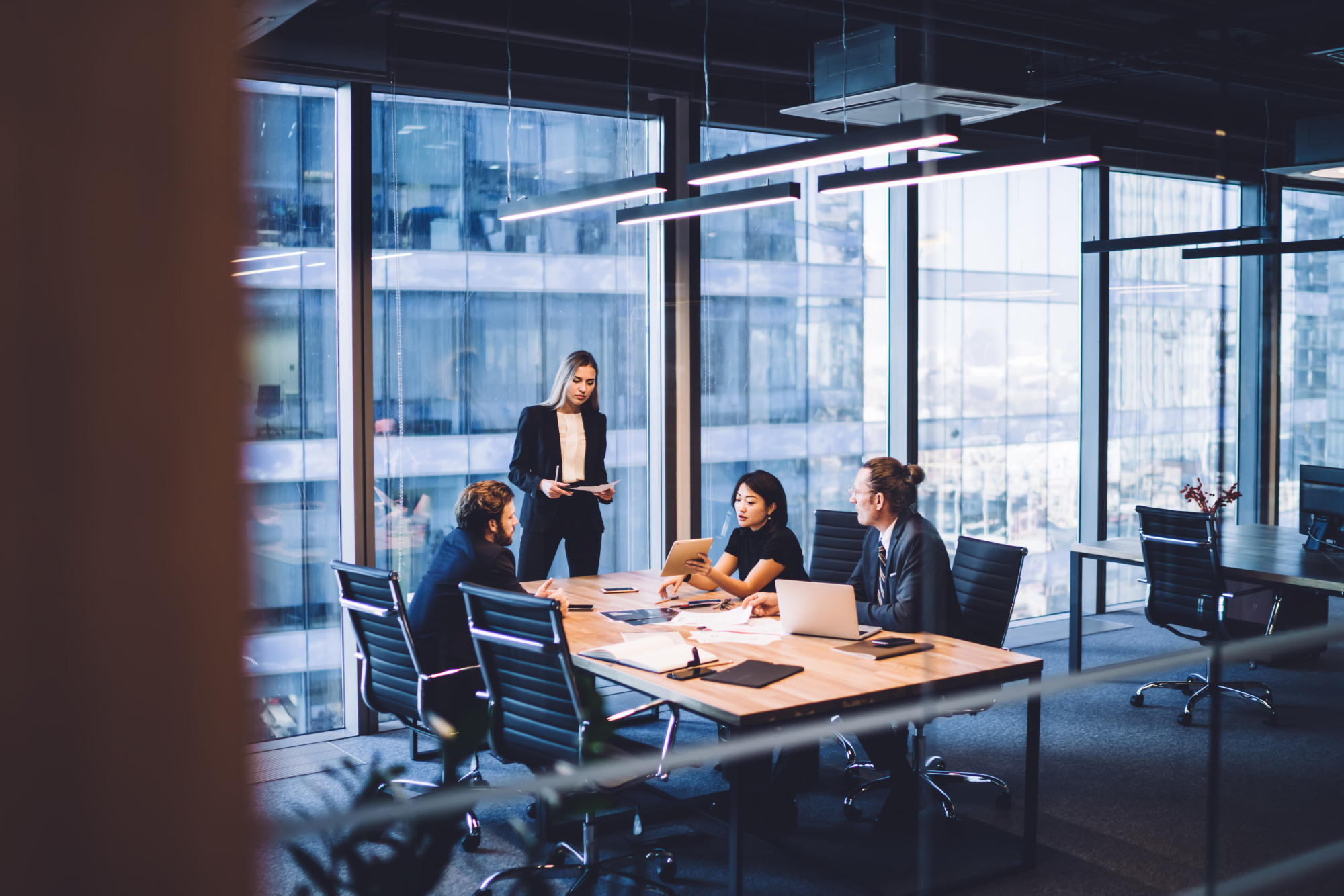 Consistently ranked highly in various international surveys, the CityU DBA is specifically designed for senior executives who want to engage in rigorous research on a topic which has practical business implications and, ideally, can also make an impact on society at large.
"To ensure quality and one-on-one personal attention, we limit the number for each yearly intake," Ozer says. "For this programme, we mainly teach how to do effective research in a given field, so that students can gain an in-depth understanding of their chosen area and have the skills needed to complete an original thesis."
In normal circumstances, the required core units taken in the first year or so include residential and research workshops. These largely concentrate on the techniques needed to identify sources, collect and assess data, conduct surveys, interview experts and review the relevant academic literature.
Alongside that, there is also an extensive list of electives which can be chosen depending on each student's area of research or general interests. The electives are a chance to get up to date on newer or fast-changing subjects, broaden one's scope, and refine ideas before finalising the topic and broad outline for a thesis proposal.
"Of course, the topics we approve change from year to year," Ozer says. "But we have world-renowned professors with extensive global expertise and in-depth China knowledge. They can offer the necessary supervision and support for what is always a diverse group of students."
Applicants for the DBA programme, he notes, are successful business leaders in their own right. They have a passion for solving complicated issues, which go well beyond the boundaries of their own organisations. And the rigorous training and experience they gain has a long-lasting impact on their careers and other aspects of their lives.
"Achieving the right mix of students is always a challenge," Ozer says. "Because we are most concerned about quality, we focus on selecting people from different backgrounds and with different interests. This helps to maximise the opportunities for productive discussions and the exchange of ideas."
A typical intake includes applicants in sectors ranging from banking and IT to government service. Most have 20-plus years of professional experience, and have reached chief executive or director level or the equivalent. Many have previously completed an MBA or EMBA and, in recent times, the class has seen representatives from more than 20 different countries.
"The research our students generate usually contributes to the universal body of knowledge," Ozer says. "Because the work done is highly practical, rather than purely academic, businesses can apply the findings and recommendations in their own sphere of operations. Also, other researchers around the world can subsequently make use of what is produced here and then build on it in their own way to achieve further advances."
The CityU DBA can be completed in three years, but a certain amount of flexibility is allowed since graduate students are generally working full-time and studying part-time. Also, by its very nature, research is an open-ended process, meaning the quest for confirmed results or conclusions may well take longer than initially expected.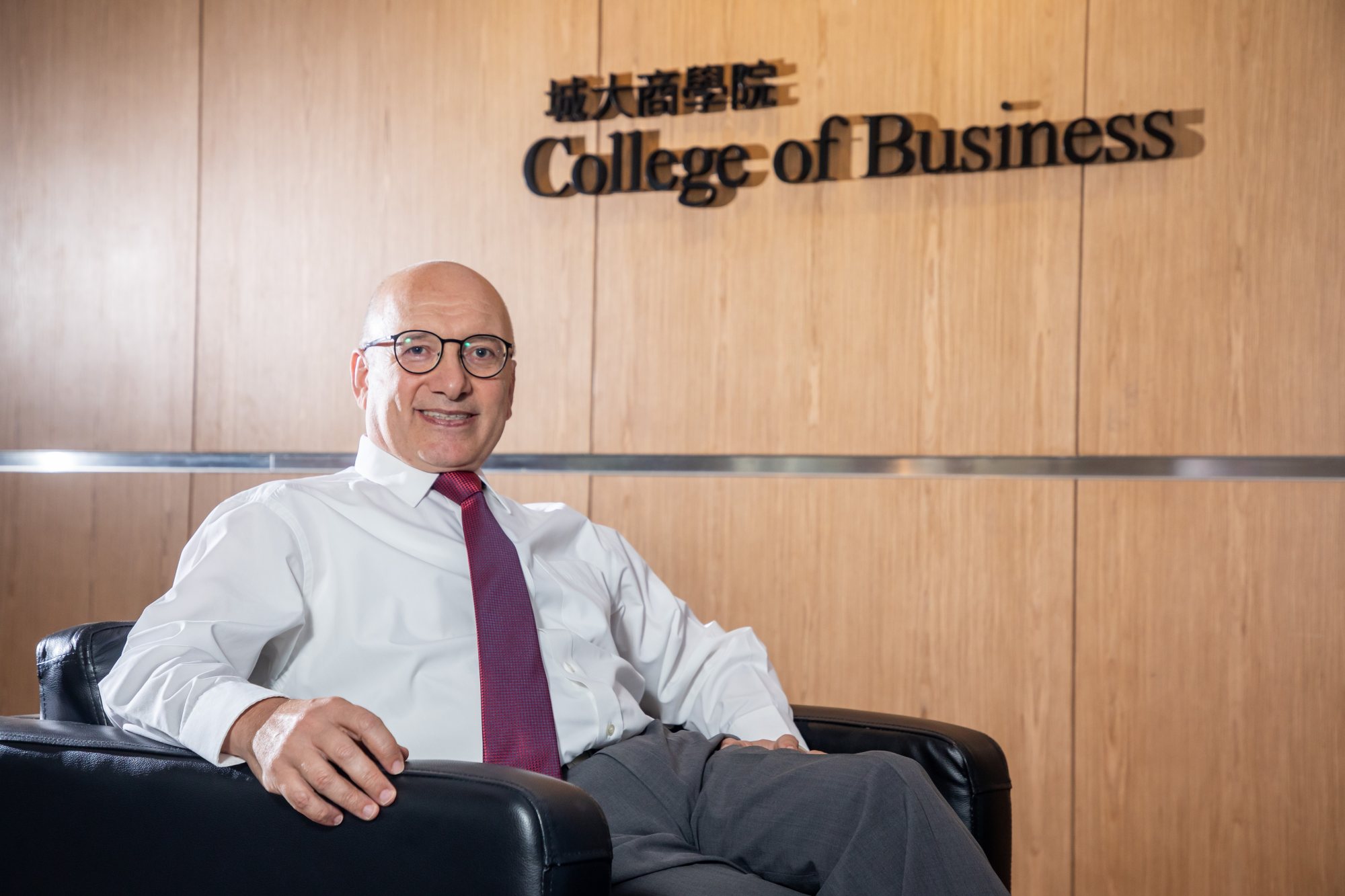 "Everyone follows a different path with the design, research and data analysis stages," Ozer says. "Students need to establish their domain, have a suitable model or framework, set out their theory, and then decide what kind of objective data to collect and analyse to verify that theory."
To ensure things stay on track, there are regular meetings with supervisors and monthly workshops with fellow students which provide a forum to air problems, discuss challenges, and test out theories in an informal setting.
Understandably, some of these get-togethers – along with coursework classes and workshops – have convened online since Covid-19 struck, but fortunately the change of format has proved no major obstacle.
"We adopted online teaching and learning as early as February 2020, which allowed people based overseas to be part of our classroom sessions," Ozer says. "However, as much as the regulations allow, we have continued to conduct individual consultations face-to-face because we emphasise that kind of interaction."
Looking ahead, he notes, one objective is to restart academic and social events which involve DBA graduates, many of whom are keen to share their experience as advisers and mentors or simply to maintain close links with the university.
"Because our programme has been very successful, we do not intend to make any major structural changes," Ozer says. "However, we do constantly monitor the academic literature and changes in business practice and continuously update our courses. Input from the alumni network helps us to do that."
In contrast, the DBA programme now offered by Hong Kong University of Science and Technology's (HKUST) Business School is a much newer arrival. The first cohort only began classes in September 2021, but they are already fully engaged in the process of discussing and testing out original ideas which, in the fullness of time, can lead to far-reaching insights.
The overriding goal in each case is to improve managerial decision making and enhance organisational effectiveness. This, though, is done within the context of a rigorous academic journey which introduces students to the latest trends in international business plus the methods needed to conduct applied research and write an impactful thesis.
"As they progress, students will benefit from other strengths that the school offers including internationally renowned faculty and an interdisciplinary approach to exploring new topics," says Professor Zheng Shaohui, DBA programme academic director at HKUST Business School. "They will have opportunities to network with leading business figures and do research in areas that have a real impact on the industries they work in and, we hope, on society."
The part-time programme is designed to take a standard four years and has been positioned as "highly selective" in terms of its admission policy.
The first intake exemplifies just that. They are a motivated group of senior executives, committed to the training and research it takes to complete a professional doctorate, and keen to learn from faculty members, guest lecturers and their peers.
Each of them already has at least 12 years' senior managerial experience and now wants to go deeper into a specific topic which intrigues, inspires, or stands outs as something which will benefit from well-thought-out reforms or a radical reappraisal.
"In concept, this DBA programme is very international," says Zheng, noting that the inaugural group includes representatives from five different countries or regions and six different industries. "Our unique Asian and global perspectives are made possible by a 140-strong faculty, with leading thinkers from diverse national, cultural and ethnic backgrounds. They come together to provide students with a consistently engaging and highly stimulating environment for learning and research."
The curriculum requires students to complete 55 credits. In the first two years, the focus is on coursework and preparing a thesis proposal. Subsequently, it switches to research interspersed with short residential courses to help with the techniques and standards expected when actually writing a thesis.
Subject to any health or travel restrictions, classes will generally be taught in person over long weekends. That said, the disruption caused by Covid-19 lead to the school adopting a hybrid learning mode. This saw students who live in Hong Kong attending classes on campus, while those based overseas were able to join online.
"We made tremendous efforts to ensure all students can interact with each other, as well as with the instructors, so that it feels like everyone is in the same classroom," Zheng says.
The initial 16 modules include both core subjects and electives, and these cover subjects ranging from applied statistics, strategic management and business economics to information systems, operations, supply chain management and financial accounting.
"When students first apply, we want to know roughly what kind of research problem they are hoping to work on," Zheng says. "In general, it should be related to their company or industry, but could have some broader implications. The focus can change later on, but to find eligible participants for the programme, we want to make sure applicants have given it serious thought and have a strong commitment to their areas of research. Therefore, during the admission process, we closely discuss their research interests and expertise with each applicant."
As an example, he notes that a proposal might centre on ways that supply chains and marketing campaigns are responding to change, or how fintech is having an impact on certain aspects of the banking system.
In due course, the preliminary idea would be refined, possibly broadened, but more likely narrowed down to something more specific, original and manageable before the period of intensive research begins.
Given the relentless rise of technology and ways in which the business world is evolving, it is likely that future thesis topics will increasingly bridge disciplines. For instance, students may want to examine themes such as the impact of IT on manufacturing operations, the interface between AI and marketing, or how digital payment systems are changing consumer habits.
"Many members of faculty are working on interdisciplinary research problems, so we will also provide students with this kind of opportunity," Zheng says. "If necessary, they could have one supervisor from, let's say, finance and one from information systems."
Regarding the third- and fourth-year residential programmes, he notes there are three main objectives. One is to support regular, face-to-face interaction with supervisors and faculty to ensure students can talk through any problems and maintain steady progress. The second is to create a forum for networking and sharing experiences. And the third is to give opportunities to meet and question respected business leaders from any number of different industries.
"Our aim is to nurture talent in applied business research and give students exposure to all the latest developments," Zheng says. "We believe a programme like this is a long-term investment. Therefore, anyone applying should be clear about the time commitment and the tremendous efforts required to complete this highly challenging yet rewarding DBA journey."
Still setting standards, the DBA offered by the Hong Kong Polytechnic University (PolyU) was the first of its kind in Asia and, this year, marked its 25th anniversary. Its stated objective is to train senior executives to be "scholar-leaders" who can then go on to use their research findings to solve real world management problems.
The first step is to provide a cross-disciplinary academic framework, after which students take on the testing intellectual challenge of writing a perceptive, evidence-based thesis.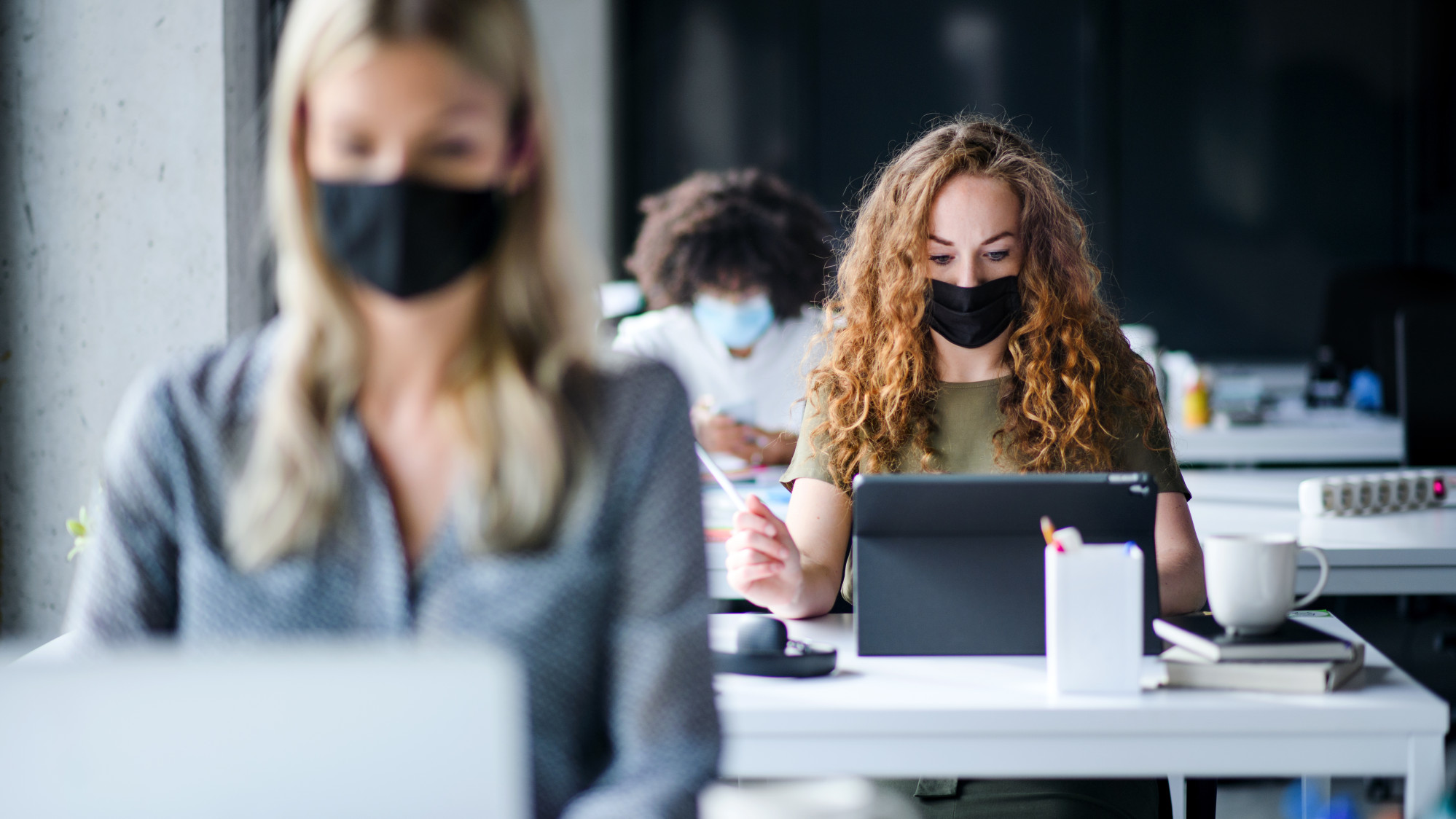 "We teach the qualitative and quantitative techniques needed to do data analysis and empirical research," says Professor Wilson Tong, the DBA programme director at PolyU. "And we make clear the standards and qualities students are expected to achieve."
The part-time, credit-based programme usually takes three years to complete, but more time is allowed if necessary. During the first 18 months, there are eight taught courses, five of them electives, which focus on the latest developments in everything from econometrics, business strategy and statistical analysis to organisational behaviour, financial management and frontiers in leadership.
In addition, there are usually two "residentials" plus chances to attend five-day leadership programmes or executive education courses arranged through PolyU's partnerships with top international business schools including Switzerland's Institute for Management Development (IMD) and the London School of Economics and Political Science (LSE).
"We provide a dynamic learning environment where ideas and concepts can be explored and debated," Tong says. "And the electives mean students can pursue particular areas of interest before deciding on a thesis topic."
One 2020 graduate, Michael Tsang, wrote his thesis on the "angel and early-stage investment" market in the Greater China region.
"I realised this is an under-researched area, but with the US and China engaged in a technology trade war, I wanted to examine whether China can create the conditions for successful start-ups as effectively as Silicon Valley," Tsang says. "The academic approach to interpreting the data and drafting the thesis requires discipline and a particular set of skills. Now the next challenge for me is to apply what I have learned to tackle the world of ESG and
climate change
."