Hong Kong PolyU and others adapt their Master of Finance courses to mix online and face-to-face learning
In 2020, Baptist University's masters programme was accredited by the Hong Kong Institute of Certified Professional Accountants (HKICPA)
HKUST and Baptist stress the importance of alumni to graduates and CUHK Business School claims the largest business alumni network in Hong Kong
One of Asia's most cosmopolitan destinations, Hong Kong is a city continuing to develop itself into a regional education hub. Already, some of its universities are ranked among the best educational institutions in the region – not to mention the world. The city has also often been seen as a blend of East and West, creating a diversified culture – with pockets of authentic local culture – that draws an international community.
As a premier financial hotspot in the Asia-Pacific region, with close to 4,000 overseas companies operating, it isn't a surprise that Hong Kong draws a flurry of graduate students ready to take up accounting and finance courses to further their careers or build a sturdier foundation in the discipline.
However, in the pandemic era, many educational institutions have been forced to rethink and reinvent their courses – and remote learning is set to become a fixture of many courses' set-up. As Covid-19 times dictate, Hong Kong Polytechnic University (PolyU) offers the option for both online learning and face-to-face classroom teaching, a strategy that has become almost an obligation to keep courses alive for many institutions.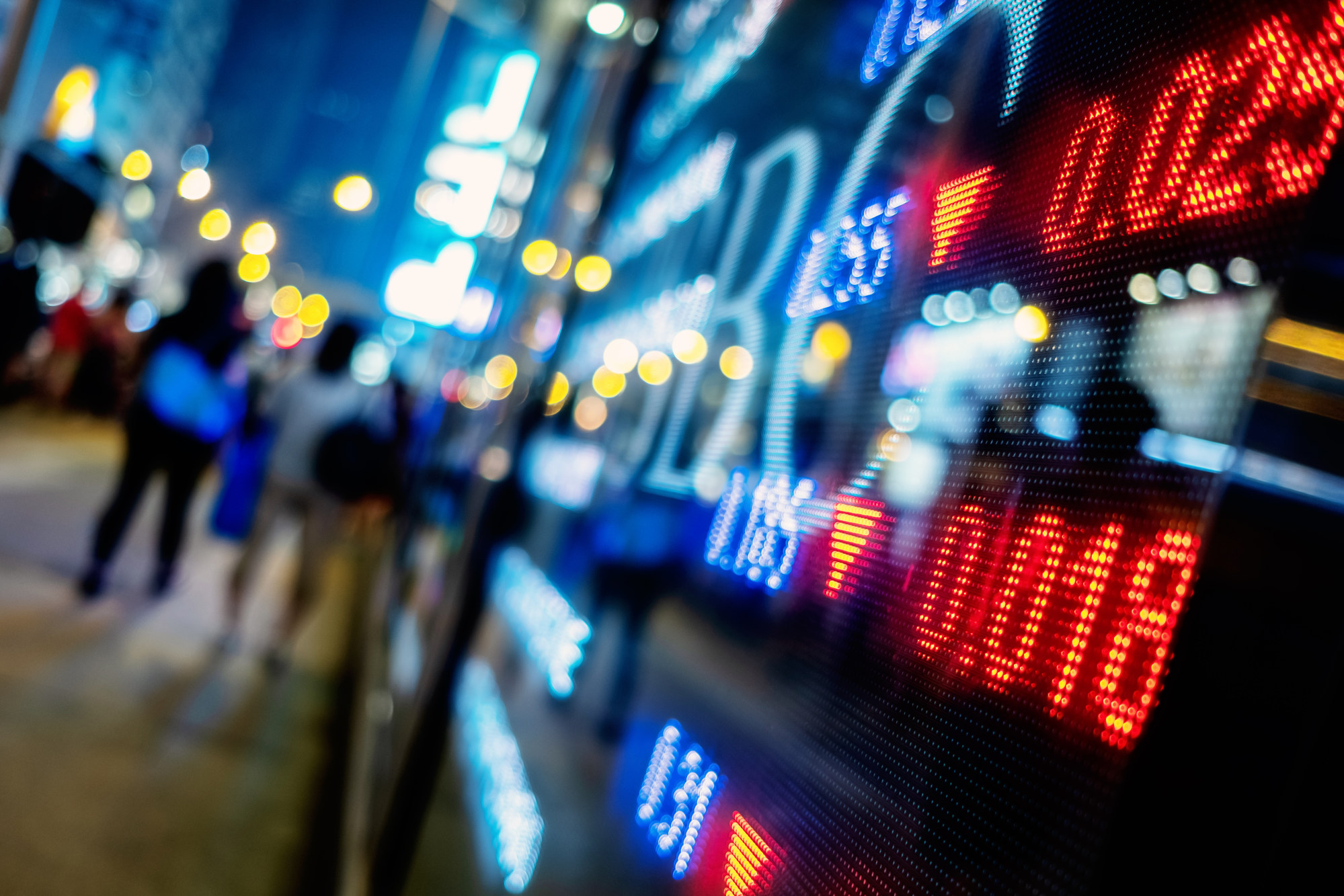 Duncan Smith, a prospective postgraduate student with a decade of workforce experience says, "To me, the reputation of the institution and the ability to secure graduate-level employment are the most important factors I consider when looking at any course provider. However, given the disruption caused by the Covid-19 pandemic, the support provided for studying online is now a factor I do at least consider when evaluating the different institutions, which was not the case previously."
Dr Allen Ng Chi-cheong, senior teaching fellow in Accounting and Finance at PolyU's Faculty of Business, highlights that last year was a time of mainly online learning. In comparison, a hybrid teaching mode was implemented this semester to conform to the slowly shifting education landscape.
Whether this marks a step towards normalcy is up for debate as Hong Kong still imposes one of the strictest Covid-19 quarantine restrictions in the world for inbound travellers and those who test positive for the virus. This makes the offer of remote learning one of the most attractive options to students around the world. When schools decide to make available the option of distance learning, it allows them to remain competitive.
Jessie Lee, another prospective postgraduate student who aims to enrol in one of Hong Kong universities' accounting Masters courses, comments, "Without the option of long-distance learning, it is almost impossible to attend the course of your choice in another province, let alone abroad. Students can miss out on their preferred Master courses simply because they physically can't attend universities of their choosing due to the pandemic restrictions."
PolyU offers two Master of Finance degree courses, one with a focus on investment management and another in corporate finance. Both are offered over a two-year part-time period.
Another higher education institution of note in the city is Hong Kong Baptist University (HKBU), which offers a taught postgraduate programme of MSc in Applied Accounting and Finance Programme (MScAAF) that emphasises the integration of accounting and finance. Students can enrol in this course on a part-time or full-time basis.
The course is designed to enhance students' understanding in the subject matter and develop their analytical, judgemental and conceptual minds, says Janet Kwan, senior lecturer in the Department of Accountancy and Law as well as programme director of the Master of Science degree in Applied Accounting and Finance.
At the same time, the course aims to equip students with solid accounting and finance knowledge including practical skills that are much needed for managing a business. While helping students prepare to advance further in their professional careers – or to continue their studies in relevant fields – the course also facilitates the preparation for relevant professional qualification examinations.
In 2020, the programme received accreditation by the Hong Kong Institute of Certified Professional Accountants (HKICPA), meaning that MScAAF graduates are now qualified for exemption of up to the maximum of all 10 Associate Level Modules under the New Qualification Programme (QP), depending on the courses taken during their studies. Baptist University also adds that, "graduates from the programme can only now receive the maximum of nine papers exemption from the Association of Chartered Certified Accountants (ACCA) upon graduation".
"The programme curriculum consists of eight required courses," says Kwan. This translates to four courses in each discipline with a list of elective courses, and one non-unit bearing course. She adds, "Our students will have a balanced knowledge in both accounting and finance, while [deepening] their understanding in a particular area according to their own career goals." The additional non-unit bearing course, she continues, is designed to widen the exposure of students and bring them up to date in various current business issues. Students are expected to complete a total of 30 units of coursework and achieve a minimum GPA score of 2.5.
To further attract international applicants, the HKBU programme offers a variety of topics that are geared towards helping students understand the field of finance and accounting at a comprehensive level. "There will be special emphasis on practical applications of the theory, particularly in the context of the Hong Kong and Asian (non-US) market," says Kwan. "For example, we introduce cases and examples of Asian and European corporations. We introduce international accounting standards and taxation. We also invite renowned experts to give seminars [or] workshops on global development of fintech, investment, and auditing market."
PolyU's two streams cover corporate finance and investment management, which have received both CFA institute and GARP recognition. The latter stands for Global Association of Risk Professionals, a not-for-profit organisation and a membership association for risk managers. PolyU's Master of Finance (Corporate Finance) programme centres around coursework dependent on group projects, presentations and individual essays.
Dr Ng points out new aspects of the courses include the introduction of technology elements in the curriculum with new electives such as ESG (Environmental, Social, and Governance) and business analytics. Also new to the PolyU line-up is the Master of Science in Accounting and Finance Analytics, designed for graduates to broaden their understanding in relevant disciplines and immersing them in the applications of "state-of-the-art technologies to manage the changing landscape in the fields of accounting and finance".
Those with a few years of working experience should see the benefits of PolyU's Master of Finance degrees, whether they have a business background or not. Roughly half of enrolled students come with a business degree and the other half come from non-business backgrounds. However, all should benefit from capstone subjects such as international financial management and financial strategies which are a core part of the curriculum.
The long-standing City University of Hong Kong (CityU) offers a more versatile learning environment. Its Master of Arts in International Accounting (MAIA) provides a platform for accounting and finance major graduates to further their skills in cultivating expertise in the field of international accounting within Hong Kong as well as global accounting landscapes. The recommended study plan for the 2021/22 intake involves a full-time one-year study load in which electives include business management, economics and statistics, law relating to business and companies, as well as a professional internship.
CityU's second degree on offer is the Master of Science in Professional Accounting and Corporate Governance (MScPACG). This programme is geared toward an active learning environment to equip students with leadership skills for executive positions in professional accounting and corporate governance disciplines in the city as well as the Greater China region. For the 2021/22 intake, the recommended study plan for this degree is a part-time two-year study scheme.
Another of the city's highly recognised institutions, Hong Kong University of Science and Technology (HKUST), deserves a mention for its region-leading accounting programme. Despite having only been established in 1991, the HKUST Business School was ranked first in the Times Higher Education Young University Ranking of 2020.
The course caters for both accounting and non-accounting majors from business and non-business disciplines, and completing the programme will gain students accreditation by major accounting professional organisations. These include HKICPA, ACCA, CPA Australia and Chartered Institute of Management Accountant (CIMA).
HKUST offers a one-year full-time Master of Science in Accounting Programme (MSAC) as well as a separate PhD programme in Accounting. The programmes aim to equip students with specialised knowledge to enable them to enter the HKICPA QP as well as related fields of finance, information systems, international business and investment. The institution describes its MSAC as "both practical and academically rigorous" where it "intends to groom 'thinking' professional accountants at postgraduate level and educate them to become successful business professionals across different business functions".
Chinese University of Hong Kong (CUHK) boasts a School of Accounting whose first degree programme was first offered more than 50 years ago. Its commitment to staying at the forefront of accountancy learning has seen CUHK collaborating with the Shanghai National Accounting Institute since 2002, which resulted in a joint effort in offering the Executive Master of Professional Accountancy (EMPAcc) course – the first of its kind in China.
CUHK's other accredited programmes include a BBA in Professional Accountancy (PACC), the Master of Accountancy (MAcc) and the Master/Doctor of Philosophy (MPhil/PhD) in Accountancy. The MAcc programme is specifically designed for accounting and business graduates who intend to advance their skills for higher level positions and qualifications, but non-business graduates may consider this course to build a bridge to local and international professional accounting qualifications. Full-time students will have to dedicate one year to this course, while part-time students can finish the curriculum over a period of two years.
Both Baptist University's School of Business and the programme organise and support alumni events to unite and strengthen ties with its alumni. "Current students could also benefit from alumni sharing events on learning experience and career development," Kwan explains.
Though Hong Kong by no means is a cheap city to live in as a student, institutions such as Baptist University offers various scholarships to students with outstanding academic performance or when they have something to contribute to the class or programme.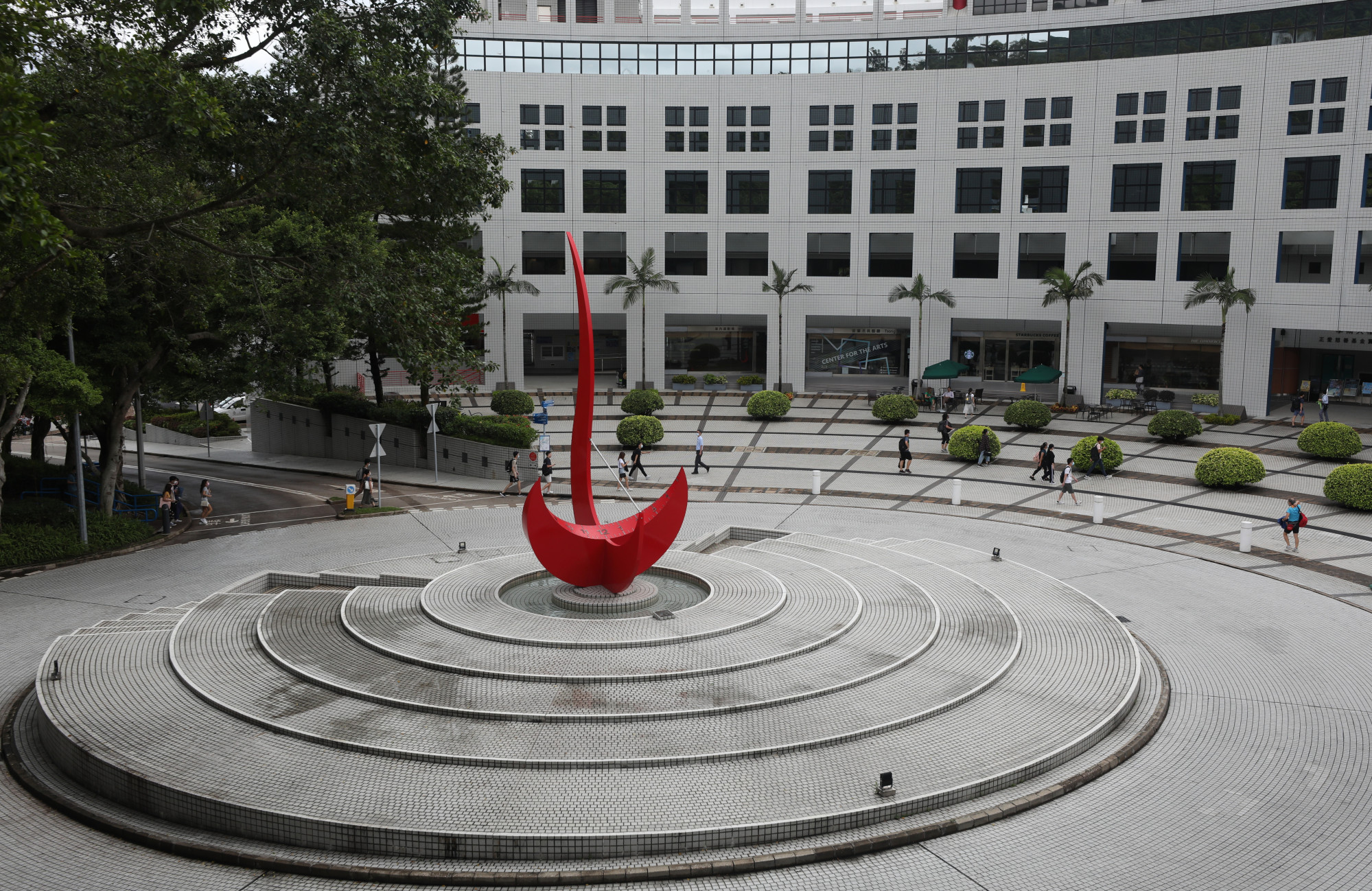 This is also true for those graduating from HKUST. One-on-one career coaching is available for students once they join the institution, which includes career-related training and workshops. Building and maintaining alumni relations are also an important endeavour. The MSAC Program Office organises alumni gatherings connecting individuals with a community that stretches from Hong Kong to Beijing and Shanghai. The Alumni Development Team from the Business School continues to actively organise school-wide alumni gatherings in Hong Kong, Mainland China, parts of Asia, the US and Europe.
After graduation, the HKUST MSAC programme intends to help students to either start or advance their careers. The School's MSc Career and Professional Development team provides guidance and service to all full-time MSc students, which includes identifying students' unique career-related interests, preparing them for workplace requirements and career management strategies, and making internship and full-time employment opportunities accessible through a group of recruiting firms.
CUHK Business School on the other hand claims to have the largest business alumni network in Hong Kong. This includes 12 alumni associations, seven alumni chapters and networks, and 59 alumni representatives in 26 locations. These add up to a global network of 40,000-plus strong. In addition to one-on-one coaching, the students here are also offered a mentorship programme that connects them with alumni from varying fields of industry and academic mentors. For those interested in accountancy as an academic pursuit, CUHK's MPhil-PhD in Accountancy is committed to providing theoretical and applied accounting research. Financial accounting and reporting, management accounting and information systems, auditing and international accounting, and accounting in China are core topics within this research sphere.
Universities not only have the responsibility to fill their courses to as full capacity as possible now, but need to adapt to a new era of learning. While student demand may or may not have waned due to the pandemic limiting possibilities of physical movement over any sort of distances, it is undeniable that a provision of alternative attendance is in the schools' benefit to draw in as many students as possible. Those who fail to adjust to these extraordinary times will inevitably fail in their own assertion as a progressive institution that aims to develop and enhance people's professional futures.


Hill Choi Lee is a commissioning editor at SCMP's Specialist Publications covering business and lifestyle. Prior to joining SCMP, she wrote on Southeast Asia's financial and corporate legal markets in Hong Kong, and was previously digital editor covering environmental stories in London. Hill Choi speaks four languages, has a Master's degree in international law with international relations and a Bachelor's degree in communication and media studies.