Teaching degrees in Hong Kong: As STEM education gathers steam, universities are updating their postgraduate courses to equip educators with the relevant skills
Hong Kong does not have enough STEM professionals in the education system to train youngsters with the core competencies needed to pursue relevant careers
While the Education Bureau still doesn't recognise STEM as an official subject, institutions like HKU and EdUHK are stepping up efforts to meet a growing demand
As technology evolves at breakneck pace, educators must keep up or get left behind. This means training education technology (edtech) specialists, as well as a sufficient number of STEM teachers to keep up with demand.
The University of Hong Kong's (HKU) Faculty of Education – one of the top education faculties in Asia – has been taking such forward-thinking steps. This includes changing one of its flagship programmes, the 15-year-old Master of Science in Information Technology in Education, to the Master of Science in Technology, Design and Leadership for Learning (MSc-TDLL).
"We recognise that there have been a lot of changes and that the programme needs to be flexible and updated to the needs of society and the current education system," explained programme director Daniel Churchill. "Especially since mobile technology has been taking on a much more prominent role since we started back in 2008. We have this technology – like tablets and mobile devices – becoming much more powerful than even computers were back then."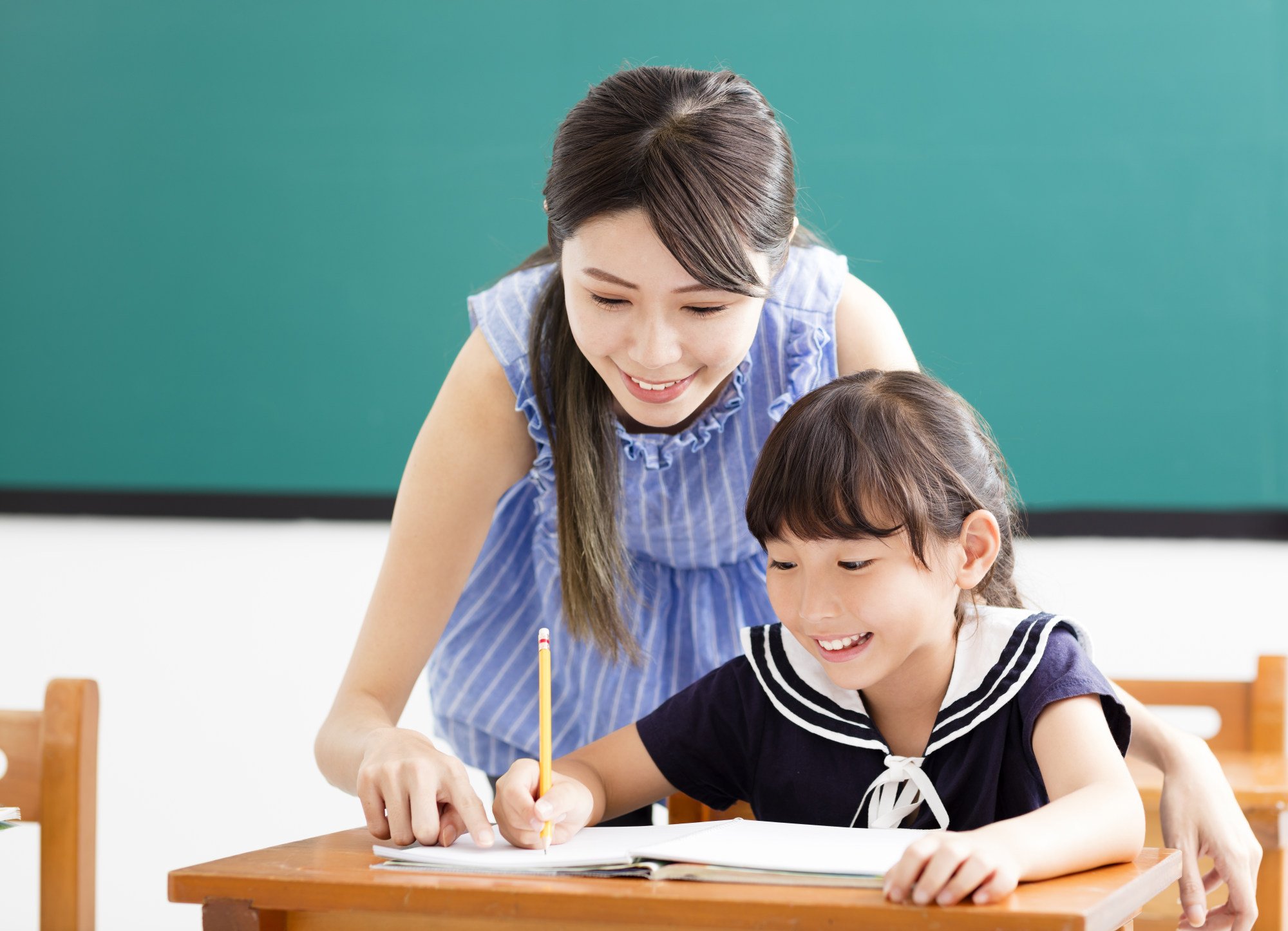 After a review, Churchill and the rest of the faculty decided to change the name to encapsulate the skills and values the programme is trying most to impart.
"It's not just a tech programme or a computer science programme," he said. "It involves the strategic implementation of technologies in education – and this can be used in fields like human development, corporate training, publishing and any other field in which people learn new things."
The MSc-TDLL programme covers "all spheres of human development", according to Churchill, and helps people from different educational industries assist their school or company undergo crucial digital transformations. "This programme is not just for teachers, though we do get a lot of them," he adds. "We have people from the computer science and IT industry who want to specialise in the publication of technologies from an educational perspective, we have designers who design online learning and corporate training programmes, and designers who work with universities to help them develop online learning courses for students."
HKU is also working to help Hong Kong produce enough STEM teachers: its flagship Master of Education (MEd) course unveiled a new specialisation three years ago. According to Churchill, who is the course coordinator, demand for this specialisation is surging.
"We know that there has been a lot of emphasis on STEM education in Hong Kong and around the world – but not many programmes show teachers how to bring science, technology, mathematics and engineering together into a new discipline," Churchill explained. "There are problems that we are no longer able to solve by applying one discipline, we need expertise from different disciplines and collaborative spaces."
While there has been talk of new government initiatives to increase the number of STEM professionals in Hong Kong, little has been done within the education system to adequately train youngsters with the core competencies needed to pursue STEM careers.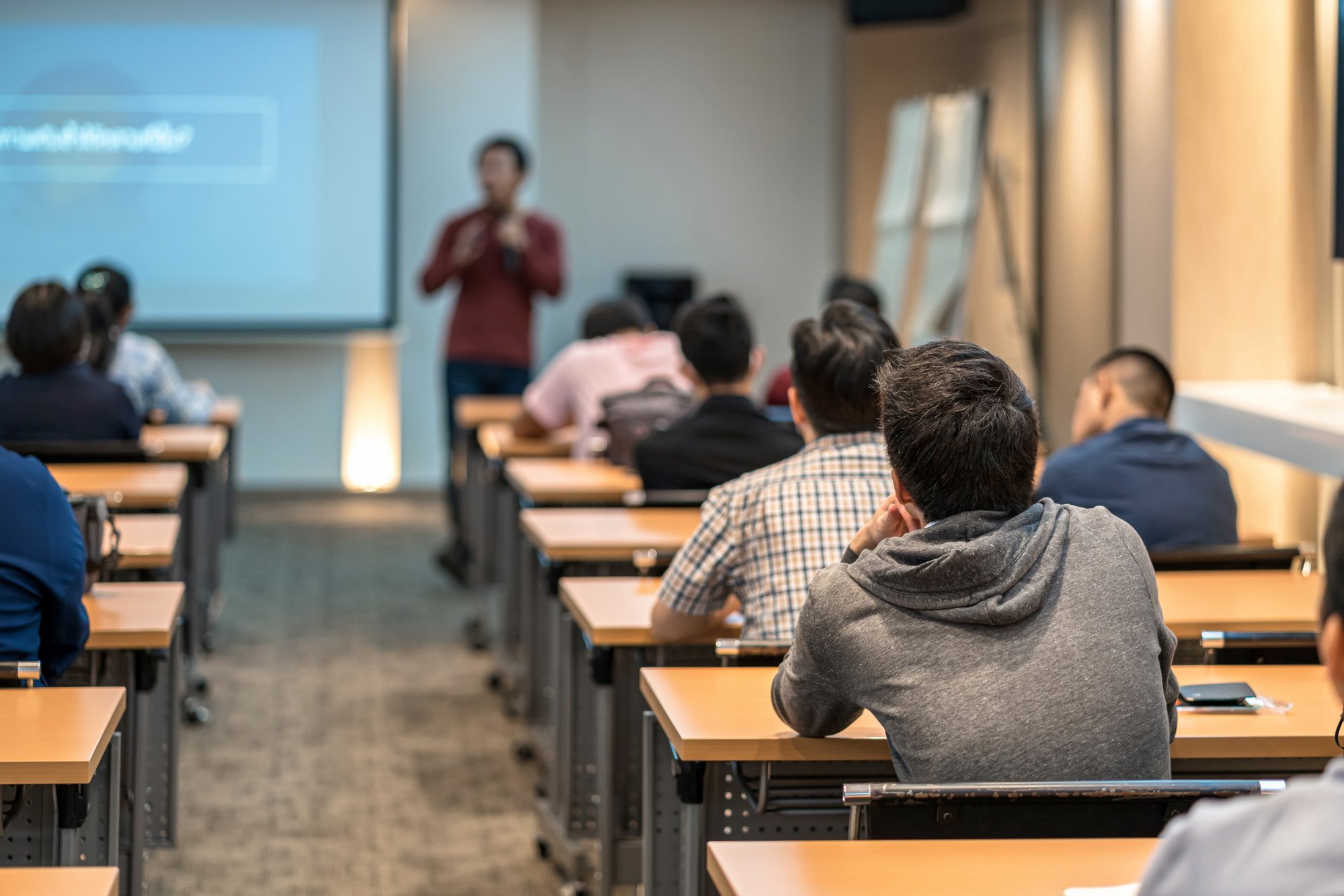 "The problem is there is a lack of suitable and qualified teachers ready to effectively embrace STEM," Churchill said, adding that HKU recognises the opportunity this presents.
Churchill explained that the programme doesn't just show new teachers how to teach STEM subjects effectively, the curriculum also includes modules like Effecting STEM Policies in Schools, STEM in Society, and STEM Design Thinking, all of which are core competencies needed to be an educator in this field.
Both the MSc-TDLL and MEd qualify under STEM programmes. "The first one produces STEM educators while the second one is helping to make STEM education more effective," said Churchill, who has a number of published works in top journals in the areas of edtech, learning design, e-learning, learning objects, educational multimedia and STEM.
Churchill, considered a thought leader in the field of e-learning, said that his team had been uniquely prepared for Covid-19 pandemic restrictions.
"Prior to Covid, we had recommended all of our teachers run at least 20 to 25 per cent of their lessons online, because we could foresee that this would be an important educational experience and that online learning would become more common in the future," Churchill said. "So when Covid started, it was easy for us to transition to 100 per cent online. In fact, we had been building our own online learning management system for two decades, which has since become an institutional platform," he added.
Churchill strongly believes that online learning can be just as effective, if not more effective, than face-to-face learning, particularly for older students because tools like Zoom and Google Classroom provide a certain level of versatility not afforded by traditional classroom learning.
"For example, with the click of a button you can put students in different rooms in small groups, and you can jump between those rooms and then bring everyone together to discuss and collaborate. So with some tactics and learning management skills, we can do a lot with online learning," Churchill said.
At primary school level, important elements like character development and social skills cannot be effectively developed in an online environment, he argued, but with students in higher education that are engaged, self-motivated and willing to learn, online learning can be extremely effective.
Churchill hopes that HKU and other universities in the city will start to offer more hybrid and fully online degree programmes, as many top universities in the UK and US have done, although he believes much of this comes down to the willingness of Hong Kong and mainland companies to accept online degrees as legitimate.
"I believe a lot of this has changed after Covid. Even in China, soon they will be more accepting and welcoming of online learning programmes and once that happens, I think we will be ready to offer our version of fully online programmes," he said.
Elsewhere, the Education University of Hong Kong (EdUHK), dedicated to training high quality teachers, has been developing a STEM focus too, as shown by increased demand for its Master of Arts (STEM Education) programme.
"We have a very diverse group of students, some being in-service teachers working at primary and secondary schools, and others being fresh graduates of bachelor of education programmes," explained programme director Bill Yeung. "We have international schoolteachers, local schoolteachers and students from the mainland, and we're finding a lot of mainland students who want to learn more about STEM education."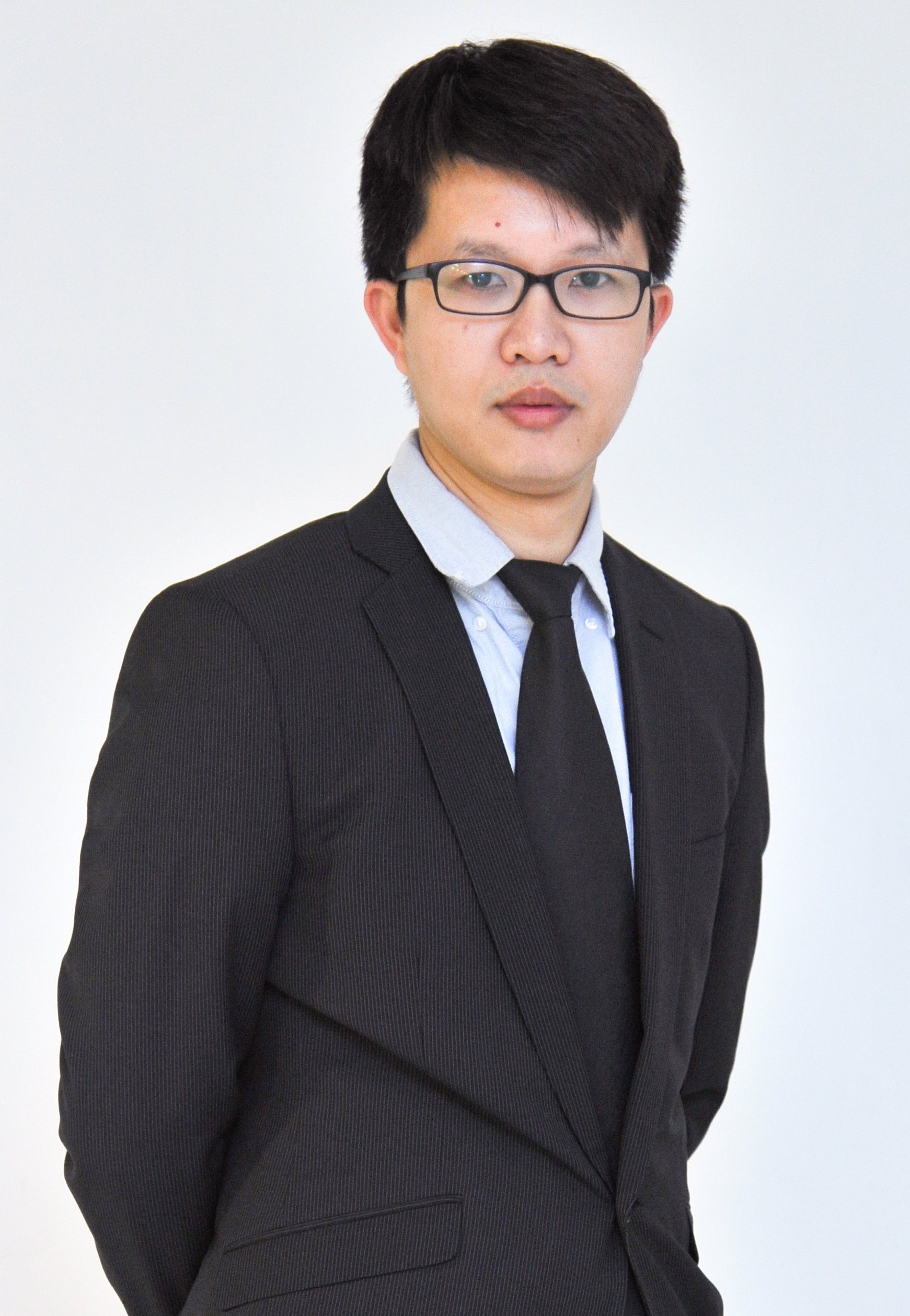 According to Yeung, the Hong Kong Education Bureau still doesn't recognise STEM as an official subject, so there is no standardised curriculum. Therefore, degrees like these are essential to give new STEM teachers in Hong Kong the keys to succeed.
"Our main goal is to have students learn the fundamentals of STEM education, give them the knowledge, theory and framework," Yeung said. "But because there is no official STEM curriculum, everything is school-based and teachers have to work everything out by themselves, so we do our best to help them. We also want our students to go a little bit deeper and have a clear vision about the nature of STEM education and why it's important for their future students."
The programme has a strong focus on how to integrate different STEM subjects into educational activities, whether in a classroom, laboratory or online setting. "There is a good mixture of edtech and very advanced technological components, but we also have those fundamental understandings in the background," Yeung explained.
There is a key emphasis on using technology to integrate the different subjects – for example, to conduct a science experiment virtually, or setting up engineering design projects using advanced scientific apparatus. Yeung argues such activities allow students to integrate all four subjects.
"I want to emphasise that STEM is not just tech-oriented. Junior primary students don't know how to use technology, but we still need to find ways to integrate the subjects, so we focus on something called 'instructional design' – designing activities for students so they can explore, and during that exploration, they can use different subjects and knowledge to find the answers," Yeung said.
"We provide our students with many examples and approaches," he continued. "Depending on their own school settings, they can try using different approaches to integrate subjects to bring out the goals of STEM education."
Though Yeung is a fan of remote learning, he said teaching was challenging during Covid restrictions due to the hands-on nature of STEM education – particularly for primary schoolteachers or for experiments needing a laboratory.
"We had to find creative ways to tackle these problems, and because our students are STEM teachers, we were able to give them solutions that they could implement in their own schools," Yeung explained. "For example, for one of my edtech classes, I sent students a large package of teaching materials like circuits and wires, and I was able to help the students via online learning. In some ways, this allowed our students to learn at their own pace."
One of the highlights of the course is the month-long internship programme. Students can choose to go to primary or secondary schools, the Hong Kong Science Museum or Hong Kong Science Park, depending on their career goals.
"I've found that students enjoy this and learn a lot from the experience," Yeung said.
EdUHK is also home to one of the most sophisticated edtech degrees in Asia – the Master of Science in Artificial Intelligence and Educational Technology (MSc (AI&EdTech)). The programme provides students with foundational knowledge in AI and edtech, and develops their practical skills and capabilities in applying this knowledge to solve real-world problems.
Programme leader Yanjie Song is a big believer in the metaverse and its potential application in educational settings – so much so that she has used the virtual platform Gather Town in a conference and in class activities.
"I first used this platform to organise a poster session in a conference in July this year. After that, I created a learning space using an inquiry-based learning model for students to work in groups to explore, discuss and solve problems, and they found it very exciting," said Song, whose research is closely related to metaverse platform development.
Recently, Song and her team developed an interactive 3D metaverse platform, iAvatar. "Using the avatar toolkit allows multiple users to enter the metaverse at once and the avatars can mirror the users' behaviours, so students feel it is far more immersive than traditional lesson settings," she added.
Song also organised an experiential learning activity using the iAvatar toolkit, in which she recreated the solar system in a way that allowed students to work in groups and interact with it in a more hands-on way than, say, reading about it in a textbook.
"It is not possible for people to really experience or understand the solar system in our daily lives. However, by using the metaverse environment, students could experience it directly, then discuss, reflect and finally work together to assemble the solar system themselves. It's very interesting and the students were absolutely amazed," Song said.
"Usually in a metaverse environment, users need to wear a VR headset, but our iAvatar toolkit does not require this, so it can be scaled up more easily," she added.
The metaverse platform can also be used to teach more abstract scientific concepts, as well as subjects like history by allowing students to experience different time periods more directly. Students can also safely conduct experiments that would be dangerous in real life, in the metaverse.
Though Song's metaverse platform is at an initial stage, she is preparing to grant access to certain schools after further development. She also presented the platform at the Learning and Teaching Expo held this month at the Hong Kong Exhibition Centre.
"We hope to open it to the public someday, once we move past the initial stage of development," Song said.
As for her students, they may go on to learn how to build their own educational apps, metaverse systems, and machine learning algorithms. They will also learn how to develop their own pedagogical frameworks and approaches for innovative curricular design and instruction.
Song noted that demand for the programme has surged, with this year's intake having nearly double the number of applicants and enrolments as last year's. She has added "new young and energetic staff" to her team as both supervisors and lecturers to handle the increased volume.
"We have a very diverse group of students, with more than half being fresh grads and the rest having worked for different companies and schools," Song said.
"Our graduates have gone on to do great things – one got the opportunity to further her study as a PhD student, and it's incredibly rare for someone to go straight from a master's degree to a PhD at EdUHK. Another got a job as a teaching assistant at the Chinese University of Hong Kong and is extremely grateful for this programme as most of the things she learned match what she is doing now," she said.