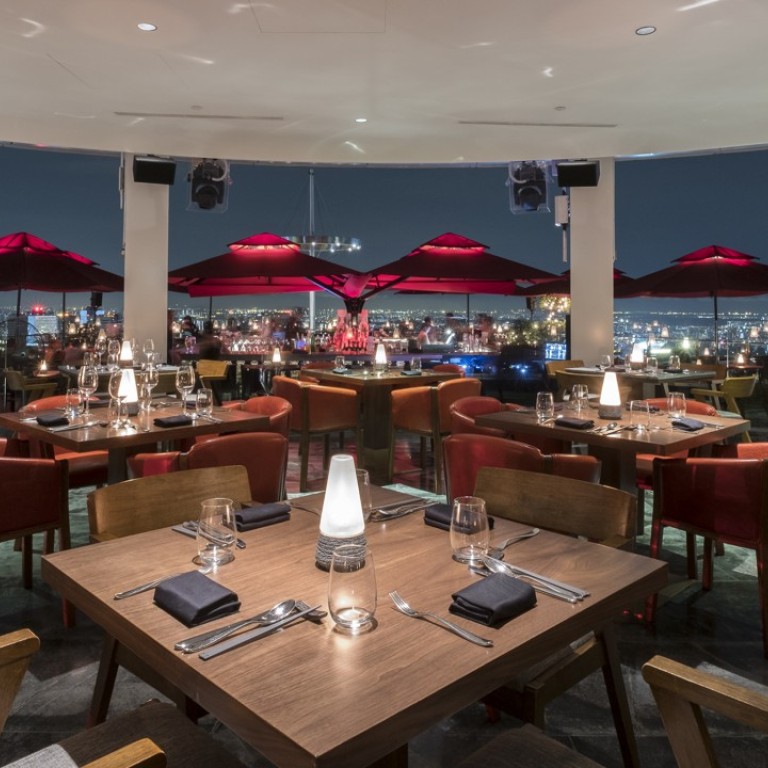 3 fine-dining restaurants in Singapore with fabulous city views
Jaan at Swissôtel The Stamford is the place to dine with business partners, or on special occasions, while Cé La Vi on Marina Bay Sands' Tower 3 is a perfect spot for a fun evening out with friends
In Partnership With
Go Asia-Singapore
Several fine-dining restaurants with breathtaking views could steal the spotlight from next month's 2018 Singapore Grand Prix. Here is where to enjoy the best food with splendid views of the city state's glittering skyline.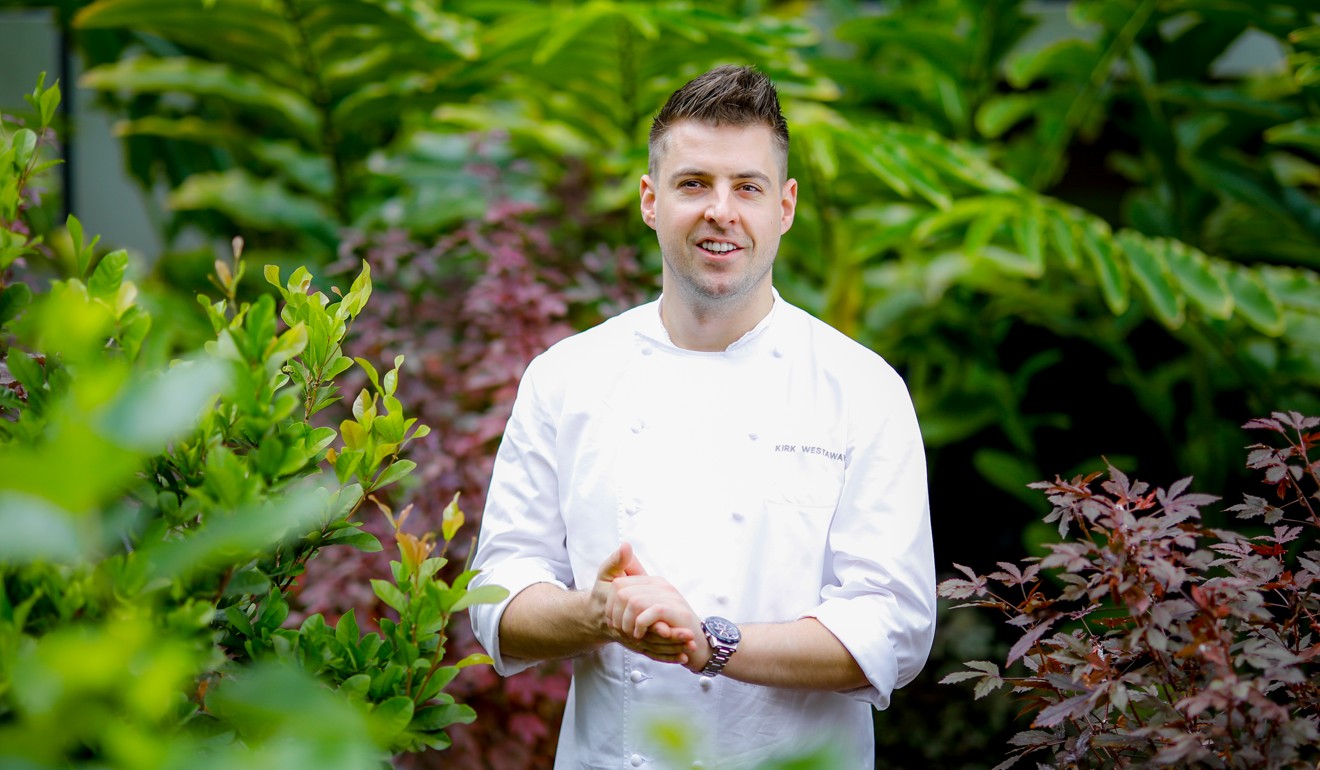 Jaan at Swissôtel The Stamford is the place to dine with business partners, or on special occasions. The restaurant overlooks the Marina Bay Sands and the Singapore Strait and was awarded one star in the Michelin Guide Singapore this year.
Jaan now serves "reinvented British" cuisine, says its English head chef, Kirk Westaway. Its menu reflects the chef's passion for natural flavours and childhood food memories, such as colourful salads, Scottish scallops and Strawberry cheesecake. Elegantly decorated for 40 guests, the restaurant features curated furniture and a silver free-form chandelier across its ceiling.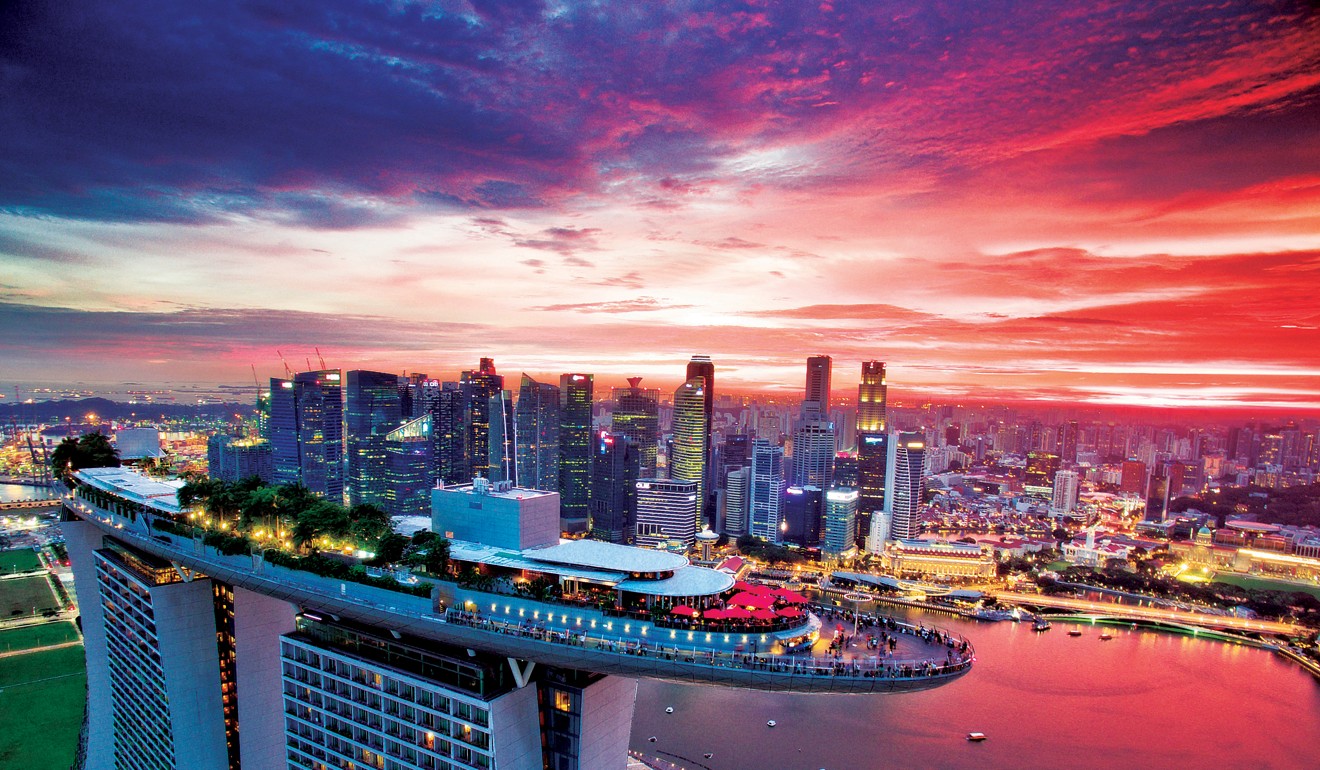 Cé La Vi
in Marina Bay Sands' Tower 3 also offers spectacular sea and city views, and is a perfect spot for a fun evening out with friends. The 230-seat restaurant has a private dining area and a viewing veranda over the charming Gardens by the Bay. Cé La Vi also has a club lounge and a rooftop SkyBar featuring celebrated DJs such as Stéphane Pompougnac and Born to Funk. The restaurant's interior decor is inspired by the tropical lushness of Southeast Asia and cultural landmarks such as Bali's temples. Led by executive chef Joseph Sergentakis, Cé La Vi creates modern Asian cuisine that melts the region's cultural boundaries.
"Through the playful use of textures, acidity and Asian spices, I hope to bring a new style of modern Asian cuisine and excitement to Singapore," Sergentakis says.
The restaurant's innovative dishes include the Warm Salad of Tochigi Wagyu Beef, in which the meat is lightly seared for a caramelised texture and sous vide at a low temperature; and Tuna Tartare Jicama Rolls, in which freshly minced Japanese bluefin tuna with mango coulis and Yuzu dressing is rolled into thinly sliced jicama (Mexican turnip) and topped off with crispy taro root.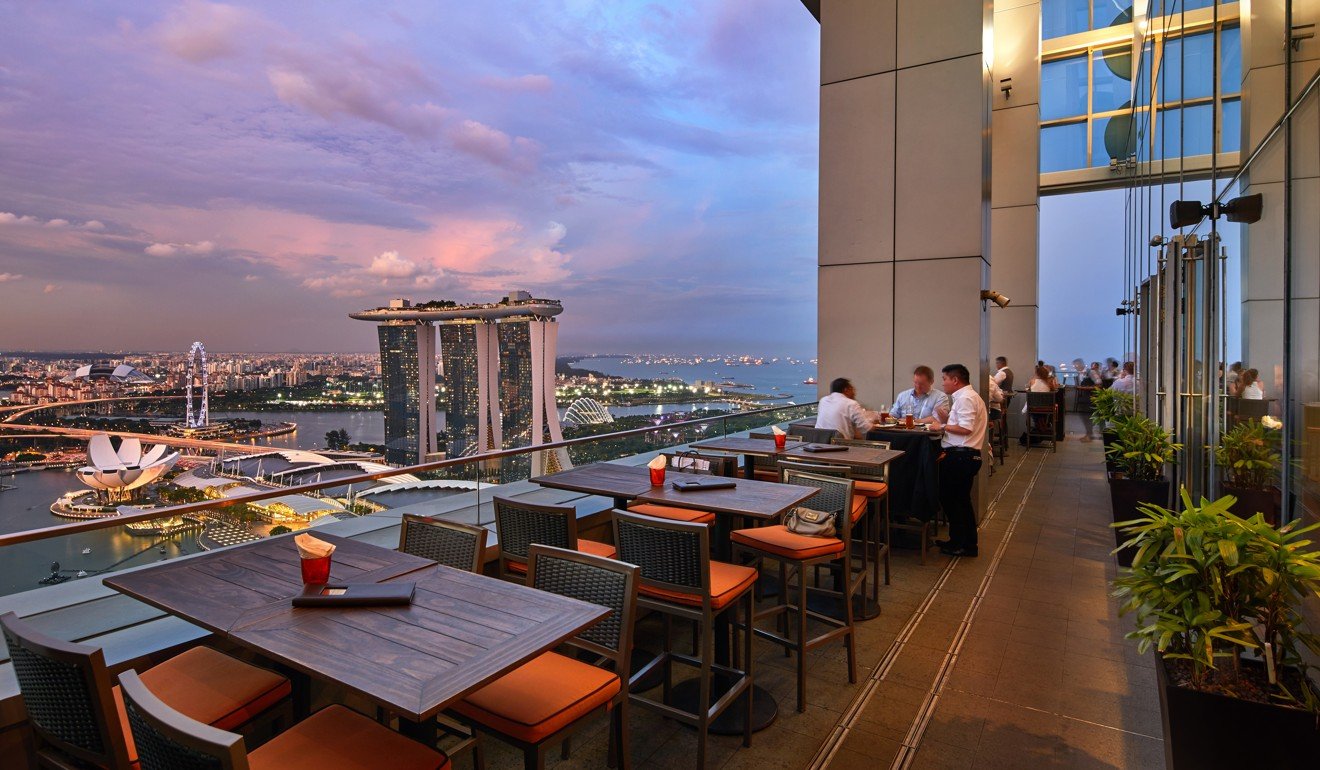 LeVeL33
at Marina Bay Financial Centre Tower 1 is a fun place with hand-crafted beers and the beautiful view of the Marina Bay. Serving modern European cuisine, the restaurant is also the world's highest urban craft-brewery.
"The restaurant has taken a leaf out of the resident brewmaster Gabriel Garcia's technical manual and prepared a [dinner] menu that is wholly inspired by craft beers and the carefully calibrated brewing process," the restaurant says.
Using authentic recipes and traditional methods, the restaurant's craft beers are freshly-brewed, and the food is served with a modern European and craft-beer-inspired orientation.
The dinner menu includes starters with beer elements such as the Beef Carpaccio, a dish with Australian Wagyu slices, silvers of beetroot and pickled shallot served with beer mustard and malt yolk cured overnight.
Its mains include smoky flavoured kangaroo loin served with beetroot leather, beetroot vinaigrette and turnip purée. Desserts include the beer malt praline Cereal, consisting of almond milk mousse, lemon curd, spiced dried apricot and blended macadamia.
Such appetising menus might soon divert your attention from the Grand Prix.