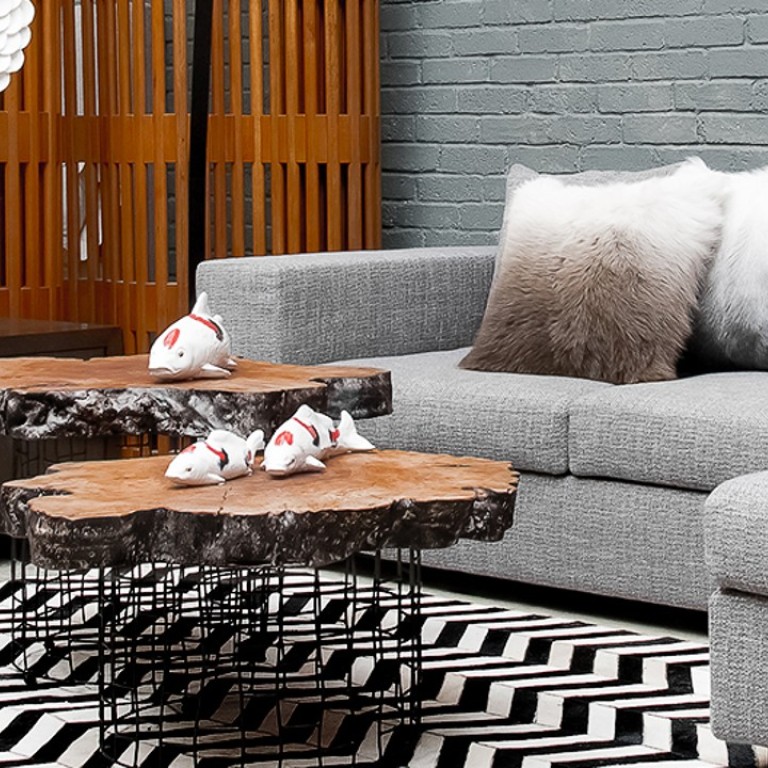 Back to nature: interiors embrace the natural look and the trend is gaining in prominence
Juxtaposed wood grains bring a visual warmth to contemporary furniture, while organic shapes, including a coffee table cut from a tree trunk, bring nature in its original form into the home
As the warmer weather digs in, interiors are reconnecting with nature in all its forms. Sleek and chic are making way for warmer materials, with prints and colours providing a new cocoon for the home.
"As our lives continue to get busier, there is a growing desire for our homes to be a break from the intensity, a calming space or even a sanctuary," says Amanda Norton-Knight at Bowerbird. "In line with this, we have focused on a more lush tropical and botanical look."
Tropical print cushions by Kerrie Brown, framed Hermès scarves featuring feathers, insects or animals, or turquoise porcelain and accessories are some of the simplest ways Bowerbird is applying the trend, while oak-finished dining tables and natural Belgian linen dining chairs and sofas offer a more significant overhaul to interiors, while "splashes of gold in drinks trolleys, tables and shelving create a luxe lift to the overall spring collection".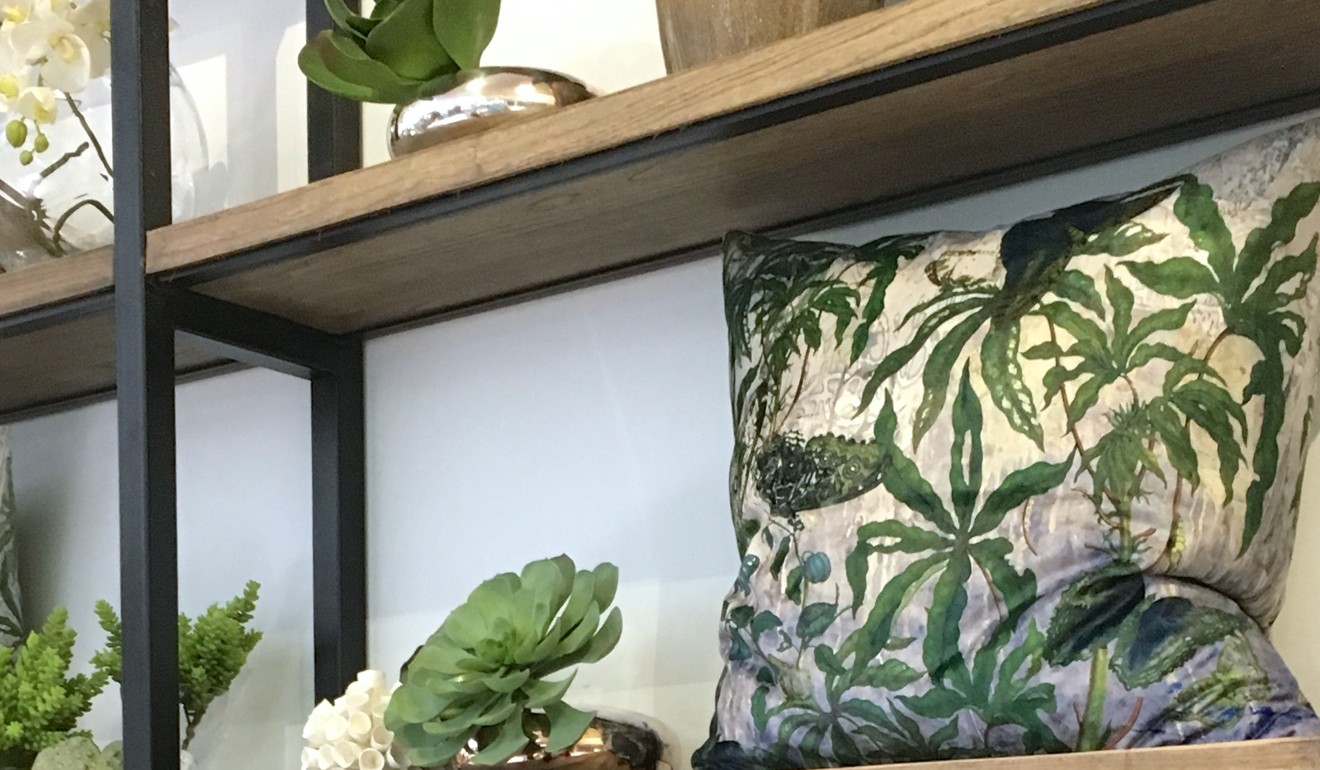 Indigo Living brings four themes this season that embrace the bold, the exotic, the pretty and the chic. A tropical element appears once again, in its Caribbean Easy theme where understated furniture designs burst with joy through rich pigments, vibrant hues and prints evocative of the tropics, while curios and accessories offer a scaled down version for those less willing to go big with the bold.
Dusty pinks and muted floral prints give the Pretty in Pink theme its overriding femininity with soft textures and finishes creating a comforting, indulgent effect, while Urban Chic hints at nature with neutral creams, beiges and tan browns. This neutrality is given life with accessories and materials that add character and depth; think petrified wood, marble and handcrafted ceramics.
"From handmade rustic touches to clean lines, naturally-aged textures and personal artistic statements, there are dozens of ways to captivate and surprise with the Urban Chic trend," says John McLennan, founder and executive chairman of Indigo Living.
Natural materials are big on display at OVOHOME, where wooden furniture takes on an East-meets-West aesthetic, according to the outlet.
Juxtaposed wood grains bring a visual warmth to contemporary furniture, while organic shapes, including a coffee table cut from a tree trunk, bring nature in its original form into the home.
Other highlights include wooden cabinets with flamed grey granite tops, signalling another major trend of pairing contrasting natural materials.
A similar theme is played out at its sister outlet OVOSTUDIO where natural wood furniture is sourced worldwide. A key focus is on "stretchable furniture" that extends or retracts to fit the dimensions of a room.
Natural textures and tones again dominate collections, which take their design cue from simple but functional Scandinavian designs that fit well in small living spaces; only this time the clean lines are interrupted with irregular silhouettes that add a subtle kink to Scandinavian chic.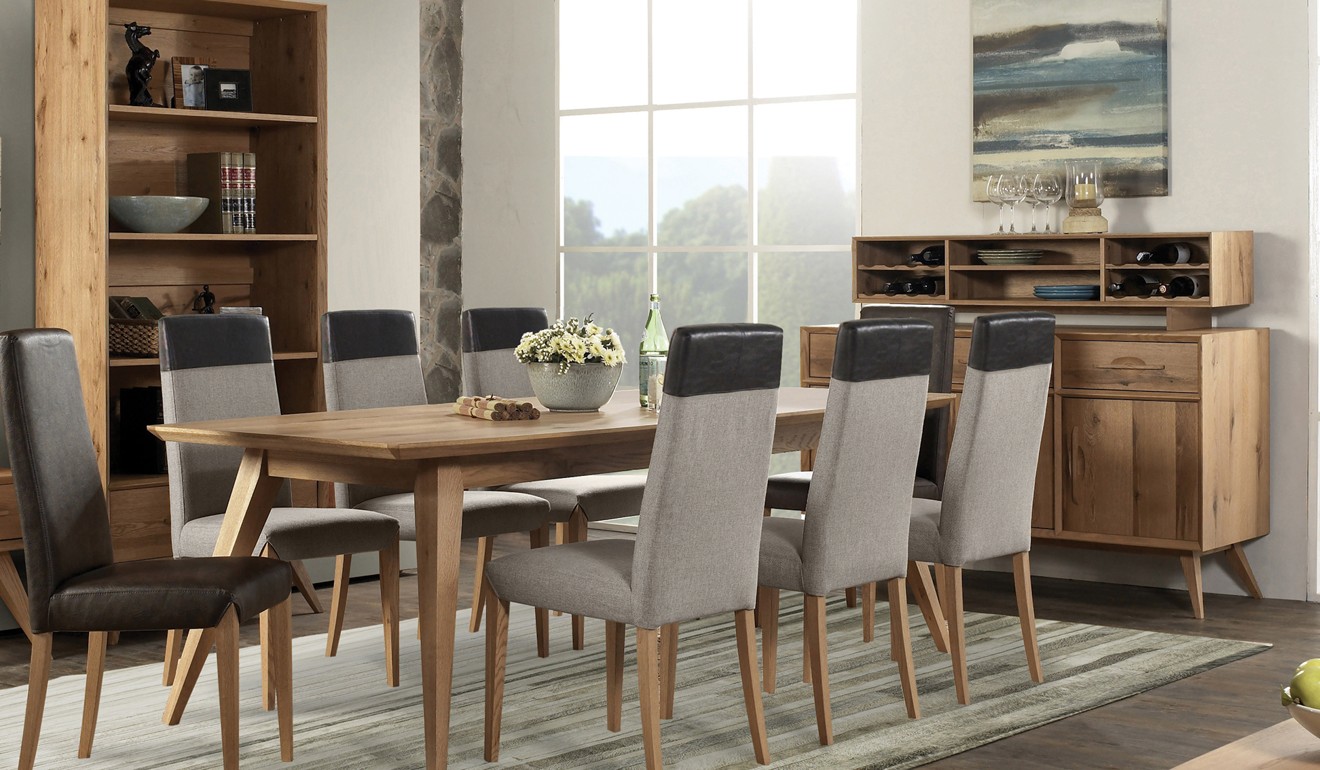 Meanwhile, Tequila Kola has introduced a new Trendsetter line of bedroom and dining room furniture made with FSC-certified wood and that is toxin-free, which it says "provides fast fashion for the home with a moral compass".
The entire philosophy of TREE was built on nature, specifically on crafting furniture largely from recycled wood. The overriding theme this season is a distressed look that adds a rustic, lived-in atmosphere to interiors, expressed in collections such as Soul. New additions, such as the console table and multirack, are crafted from recycled teak wood wrapped around an albasia core and feature lightly hand-painted details, textured surfaces and weathered panels creating a "rustic chic look, with cast iron detailing that beautifully contrasts against the wood while adding a modern touch," says managing director Kate Babington.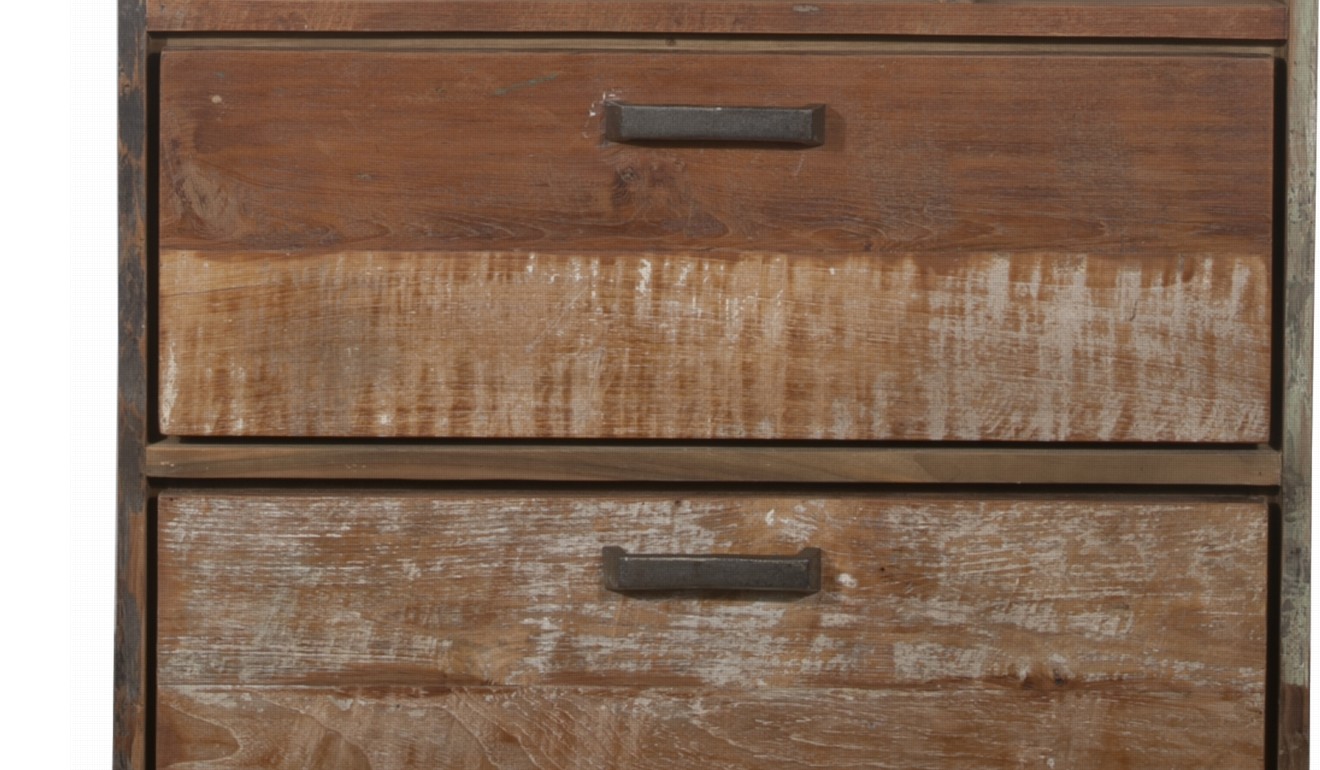 The distressed theme is carried through to accessories such as terracotta pots, and baskets and stools with surfaces that resemble weathered tree trunks for a quick and inexpensive way to incorporate the theme without a major overhaul.
An even more economical way to get on trend is to quite literally bring nature indoors. "A tall potted palm tree to brighten up a corner, or small succulents fitted into unused mugs to freshen up your kitchen or bathroom," Babington says. "Using hanging planters is a retro, '70s trend that's making a comeback and will house your chosen greenery from new heights.
"Another way to revitalise your space is by rearranging your display shelving, such as colour coordinating your literature by keeping the same coloured book spines together. Complete the look with big sea shells or opt for a creeping potted plant like a vine, which trails beautifully down your shelves for a subtle touch of nature."