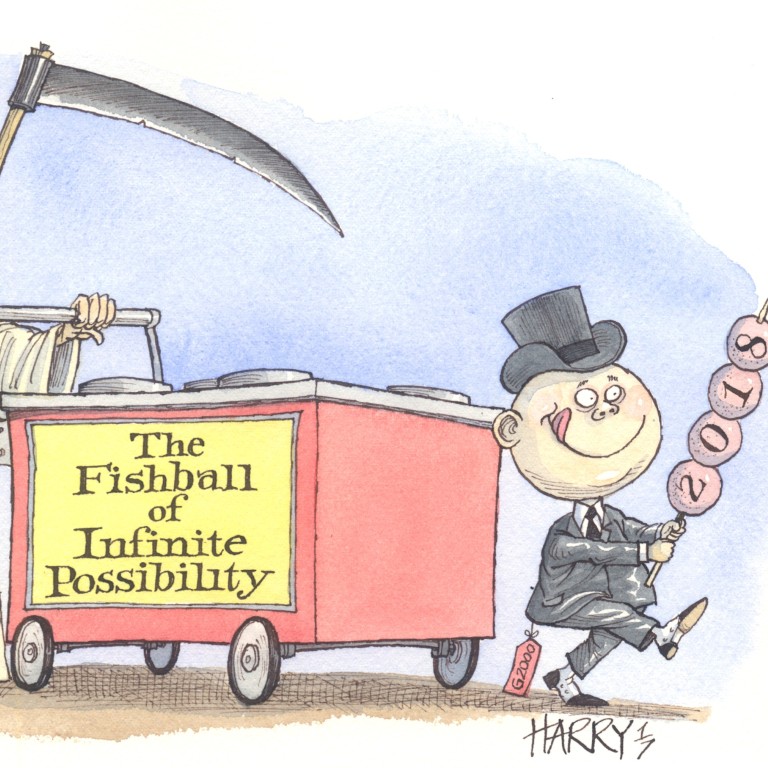 Are our New Year's resolutions too big, too ambitious and too unrealistic?
A commitment to making smaller, incremental changes is more likely to be achievable
At long, long last, the year draws to a close. The last pages for the year will soon be ripped out of the calendar, and 2017 will saunter off to collect his MPF payout and join all the other retirees in the park to play Chinese chess. Waiting in the wings to take his place is a young, callow 2018, clad in a slightly-too-shiny suit from G2000.
It has certainly felt like a very long year. One year into a Trump presidency, the world seems to be inching ever closer to chaos. Two nuclear-equipped leaders are working through their issues on a stage of mutually assured destruction. Brexit is bearing a remarkable similarity to the disaster that many predicted. Even Aung San Suu Kyi's star has fallen – and she has a Nobel Peace Prize. Closer to home, Hong Kong has celebrated the 20th anniversary of the establishment of the SAR, and we've even picked up a new leader along the way. But tensions continue to run deep in the city, and divisions are widening. It seems safe to predict that the Nobel committee won't be looking at Hong Kong when it's time to select the next awardee.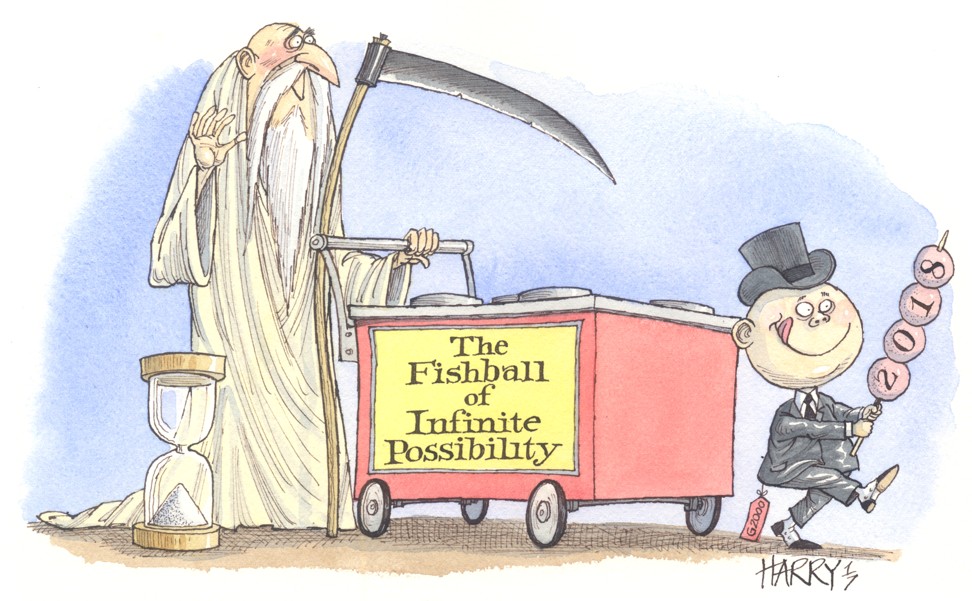 Yes, if we concentrate on the bigger picture, it can all look rather bleak. It's one of the reasons we're all so keen on making New Year's resolutions. They're a promise to yourself, not to the rest of the world: to lose weight, eat better, stop drinking, hit the gym, get back in touch with old friends – to do things that are, at least ostensibly, under your control.
But the problem with most New Year's resolutions is that they're just too big. It's too easy to set ourselves unrealistic goals, and then tumble off the wagon after a couple of weeks – especially in the land of pineapple buns, mooncakes and free-flow brunches.
"Oh well," we think, "I'll try again in another 12 months." Besides, when the world is trundling off to destinations infernal in a handcart, it's hard to believe in positive change. Who could possibly begrudge you another drink?
But change does happen, and you can prove it by making it so. With your New Year's resolutions, aim to take small steps, rather than giant leaps.
Don't vow to lose 20kg – just concede that you'll only be able to skip a couple of egg tarts per week. Going teetotal is hard – but switching to water after a couple glasses of wine, or just accepting that you're too old for Lan Kwai Fong, is achievable. There's no need to seek out everyone you've lost touch with – a coffee with an old friend should do it; and for everyone else, there's always Facebook. And as for hitting the gym again, why not just move to the top floor of a walk-up? All of the cardio, none of the monthly gym fees.
Change comes slowly and in increments, and that's fine. To expect everything to shift instantly isn't just unrealistic – it can also be unpleasant. Ask anyone who's ever moved to the top floor of a walk-up.


Adam White is a Hong Kong­-born-and-raised journalist and editor. He likes great food and interesting people, and finds that they often go together. He is the Production Editor of Inkstone, was senior editor of city-living bible HK Magazine and has written for CNN, Time, Monocle and the New Statesman. Follow him on Instagram and Twitter @adamawhite.