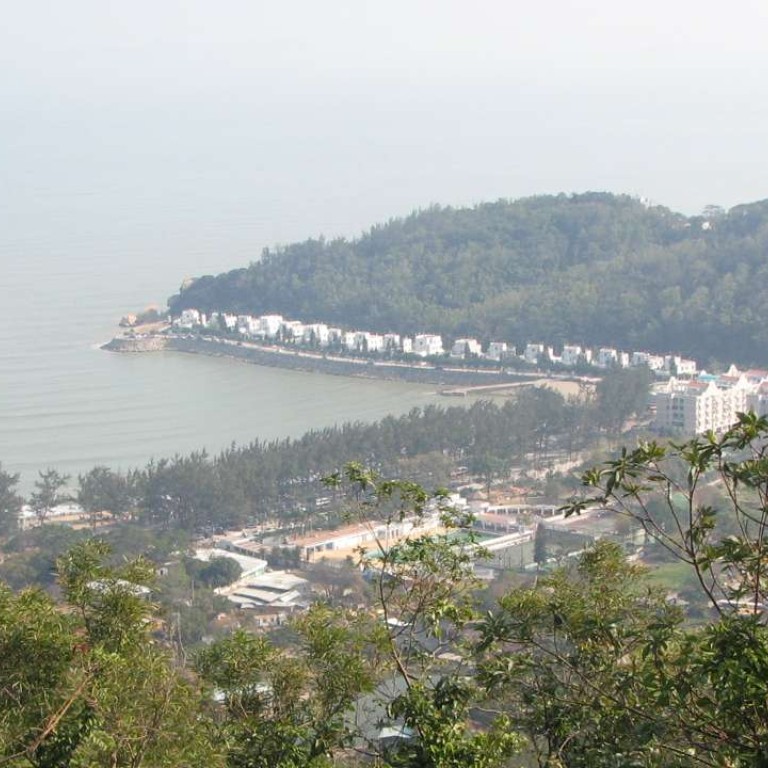 Macau's hiking trails offer the great escape from the shops and casino crowds
Coloane's hills lead to temples, picnic parks and memorable views of the Pearl River Estuary
Macau has plenty of people, diverse food and a mix of cultures, but very little land to fit it all into. And yet, even in this crowded city, there are places to leave the hordes behind and hike through quiet forest.
Macau's two former islands of Taipa and Coloane have long been joined together by reclamation for The Venetian Macau and other hotel-casino complexes, but the southern half of Coloane retains its peaceful character, and its forested hills are crossed by an interlocking network of paths.
Try this trilho (trail) for an easy woodland walk. It's a gentle hike through a miniature version of one of Hong Kong's country parks, and it will only take you a couple of hours.
Buses 21, 21A, 25 and 26A run from Macau's town centre all the way down to Coloane, but they are often crowded and it can be hard to see your stop. It's better to take a taxi, for about 80 patacas, directly from the ferry pier. Your destination is Seac Pai Van Park, a children's playground which appears on your left shortly after you leave Cotai. Be sure to stop before the taxi reaches Coloane Village. Cantonese place names are written differently in Portuguese, and Seac Pai Van would be "Shek Pai Wan" in Hong Kong. The amusement park contains an aviary, a small zoo of farmyard animals and a museum of agriculture, and a tiny single-prop plane, which was once flown to Macau from Lisbon.
Leaving the park, walk further along the road to an enormous stone archway. Here, free minibuses depart every 30 minutes to carry you up to the set of temples on the hill above. Alternatively, you can walk up the road to this point in about half an hour, with picnic sites and map boards along the way.
Macau got its Western name from A-Ma, the protector goddess of fishermen otherwise known as Tin Hau, and this complex is dedicated to her.
The temple consists of two large halls and a row of incense shops. The road runs uphill from here to quickly end at a white statue of the goddess, with views north over the Cotai area and parts of the mainland.
Here, there's a mapboard, which shows you how many trails cross the island.
Follow the earthen path down through the trees and turn right at map board C17 onto the Trilho do Coloane – the Coloane Trail. A pavilion offers views to Hac Sa Beach, home to eating places such as Fernando's, and the sound of breaking waves rises up to the trail. "Hac Sa" means "black sand", the natural colour of the beach.
The water here doesn't always look too blue but that's because this is not really the open ocean – you're looking out at the wide Pearl River Estuary.
The trail follows a level and shaded route south. You could follow it in a semi-circle all the way back to Seac Pai Van Park, but a blue sign at mapboard C9 points you down towards Cheoc Van ("Bamboo Bay").
The trail ends at a barbecue site beside the bus stop, but if you turn left and then right, you can head down onto the beach.
It's a small bay with a hotel, an open-air public swimming pool (open from May to October) and a couple of restaurants. At the far end, steps lead back up to the road, where you can catch buses or taxis to Hac Sa, Coloane Village or back to the city.