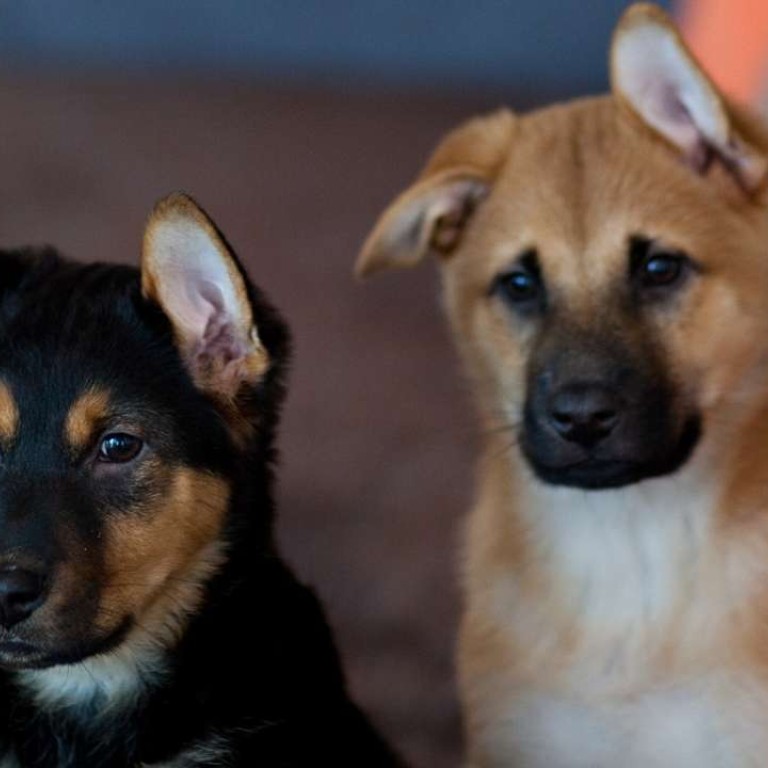 Pets find warm hospitality: Hong Kong serviced apartments that welcome four-legged friends
Staff at serviced apartments such as CHI Residences 120, S-Residence and Citadines Harbourview are going all out to make pets of almost every shape and size feel at home
Serviced apartments have much to offer as a permanent, long-stay residential option.
Furnishings are provided, right down to the linen – and replaced when necessary. Routine maintenance is included: a quick call to management and that leaky tap is taken care of.
Residents enjoy housekeeping services, and the familiar face of a concierge as you come and go from the building. Utilities are arranged for you. Serviced apartment properties often have clubhouse-style facilities, such as a gym and pool, and many organise social events for residents to foster a sense of community.
So appealing is serviced apartment living that there are stories of people residing there for years and years. Usually, the rental equates to about the same as for a regular apartment of equivalent location and quality, without the hassle that goes with it.
But there's one lifestyle element that most serviced apartment residents would have to forego, and that's sharing their home with a four-legged friend. With pet ownership on the rise in Hong Kong – the number of dog licences issued by the government rising from 40,700 to 65,500 in the past decade – this may be a deal-breaker.
"Only a few serviced apartments in Hong Kong welcome pets," agrees Pilar Morais, executive director of CHI International, which runs a portfolio of CHI Residences – one of which, CHI 120 in Sai Ying Pun, is pet friendly.
She's aware of the challenges: pet-friendly serviced apartments involve extra cleaning, and the risk of disturbance to other residents. But this option is "definitely welcomed" by residents.
"One's pet is an extension of the family – at CHI, we think of pets as 'furkids'," Morais says.
"Our CHI Residences 120 operates an 'all welcome' policy where pets of all sizes and shapes are welcomed. We are the first pet-friendly serviced apartment in Hong Kong [and] offer no pet size restriction, and no limitation of how many pets residents can bring with them."
It started as a trial. CHI 120 has only one apartment per floor, of 1,050 sq ft, so it's a property which can minimise disturbance to other residents. Staff prepare a welcome gift set, whereby residents may choose from a range of items including sleeping pad, drinking bowl or toy for their pets on arrival.
CHI's housekeepers are trained to take care of residents' pets when they need to head out of town. For an additional fee, staff can provide pet-sitting, grooming and walking in the nearby park. "We also prepare a CHI pet guide with useful information such as pet-friendly restaurants in Hong Kong, local parks and vets," Morais says.
Other properties which offer a pet-friendly option include S-Residence in Kennedy Town, a traditional tong lau-style building refurbished to modern luxury standards. The owners of the boutique property (just 14 apartments) opened in 2009 are "all pet lovers", manager Edward Shing says, "and we also have a resident dog 'on guard duty'."
There's a pet supply store, Paws Buddy, on the ground floor of the building, and a large park nearby.
About half of the residents keep a dog or cat in their one or two-bedroom apartment. Among them is a mix of locals whose home is under renovation, and expatriates either coming or going on their work assignments.
As an older, though refurbished, building, S-Residence offers more space than is usually found in newer serviced apartments, which appeals to pet owners, Shing says.
Chew Hang Song, residence manager for pet-friendly Citadines Harbourview Hong Kong – a property under the Ascott umbrella – agrees that demand is there. "Pets are allowed in the rooms during guest's stay at an additional charge [of HK$2,000 per pet per month]," says Chew, who is also Ascott China city manager for Hong Kong and Macau. As a welcome gesture, water and food bowls are offered "for our furry friends in-house".
"We receive requests from time to time from potential residents inquiring about bringing pets along for their stays, and since Citadines Harbourview boasts the largest room size among all our Hong Kong properties (at 1,000 sq ft), there is enough space for their pets to roam around comfortably. This makes it suitable to provide such convenience."
On top of that, he adds, the property is within walking distance of the nearby Sheung Wan pet garden frequented by local pet lovers. "The proximity to pet-friendly places further enhances the property's attractiveness to this group of pet lovers," Chew says.
At present, about 20 per cent of Citadines Harbourview residents own pets, mostly dogs and cats. Typically, the serviced apartment is their choice of permanent home, and one resident keeps three cats. "There's a veterinarian just a few steps away who specifically treats exotic animals, though we have yet to receive a request from guests asking about bringing in this type of pet," Chew says.
Apartment O in Causeway Bay, owned by Eton Properties, also allows pets.
For the truly well-heeled, one of the city's most luxurious serviced apartments offerings – Hong Kong Parkview's Presidential Suites – are pet-friendly. Since these Tai Tam apartments of up to 3,273 sq ft also come with their own maid's quarters, there could be someone on hand to pamper your pet 24/7.
This article appeared in the South China Morning Post print edition as: Warm welcome for pets