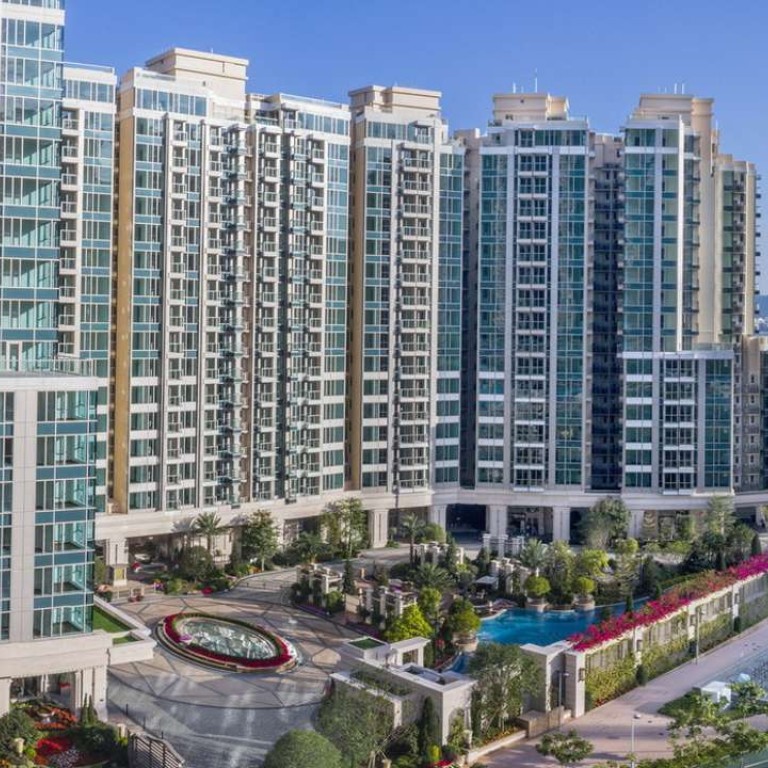 Smart customers drawn to Tseung Kwan O South
Property company uses smart technology in every aspect of the building
Tseung Kwan O has come a long way from its time as a quiet seaside suburb, and is now a flourishing area of modern buildings, with property developers offering luxury facilities and top-class construction to attract young middle-class couples.
Agents and developers alike say young people are drawn to the area because they can find bigger, newer homes, with more space around them to relax in and play than in older, smaller flats on Hong Kong Island and Kowloon.
Victor Tin, associate director, sales department, at Sino Land, says there are lots of young buyers moving to the burgeoning new district, who rely heavily on their smartphones and smart technology.
Sino started the handover of flats late last month to buyers in its new project Corinthia By The Sea in Tseung Kwao O South. The company used smart technology in every aspect of the building, from developing an app to reducing the use of paper and using technology to communicate at the time that residents took occupation of the flats. Once the buyers move in they can make use of the Sino sales app to pay management fees or book clubhouse facilities.
Corinthia By The Sea has 536 flats, with sizes ranging from 250 sq ft to 1,200 sq ft, and they are configured from one bedroom to four bedrooms. Unit prices range from HK$13,000 to HK$16,000 per sq ft on average depending on the size and views.
Tin says the use of technology has to be planned at the earliest stage of construction. He says Sino wants its people to have a mindset that the property developer is a smart living, smart management and smart lifestyle company.
"So when we start doing the marketing, buyers know that we use smart technology in the apartments," Tin says.
This means that the property developer uses environmentally friendly materials in construction and in electrical materials such as LED lightning and electrical chargers in car parks in Corinthia By The Sea.
"We put in a lot of effort into the environment, we want to be eco-friendly," Tin says. He points out that LED lighting was used throughout Corinthia By The Sea, adding that the designs including the balconies are environmentally friendly. Electric chargers were provided in the car parks as demand grows for electrical cars.
The company's culture is to enrich the clients' experience, so apart from using a lot of hardware it also uses software, so that its people can communicate with flat owners in a straightforward manner, Tin points out.
Sino is known for its expertise in developing clubhouses for its property projects and Corinthia By The Sea's clubhouse is no exception. It's tastefully decorated with light colours, plush sofas and large community areas. The 25,000 sq ft clubhouse has indoor and outdoor swimming pools and Wi-fi can be used throughout the place.
Property agents say that a spate of new developments have transformed Tseung Kwan O South from a backwater into one of the most sought-after districts.
Other property developments on the market include Ocean Wings, by Sun Hung Kai Properties (SHKP), the new residential development for sale along the central avenue planned for Tseung Kwan O Town Centre. The seafront development consists of seven multi-unit buildings and three houses.
Wheelock Properties has four residential projects in Tseung Kwan O South – The Parkside, Capri, Savannah and the yet-to-be-launched TKO 126 – collectively branded as "O'South". The developer says buyers have responded well to the three launches.
Jay Wong, chief associate district manager at Midland Realty, says most of the people moving to Tseung Kwan O are looking to raise their quality of life. "The wide variety of new apartments gives them lots of choices, and excellent leisure facilities. People can own a new three- or four-bed-room apartment with excellent clubhouse here for the same spend as an older old two-bedroom [unit] with no clubhouse on the Island."
Since most of the developments have been built in the past 15 years, the town is young and energetic. "A good transportation network brings people from Central, Tsim Sha Tsui or Sha Tin within half an hour. It is as convenient as Kowloon East – so a lot of people are moving from Taikoo Shing, Lam Tin and Kowloon Bay to Tseung Kwan O," Wong says.
The town has at least 15 shopping malls, providing hundreds of shops, restaurants, supermarkets and two cinemas. Five shopping malls are connected by footbridge around Tseung Kwan O MTR station, and residents "can reach those places within five minutes of their homes", Wong says.
This article appeared in the South China Morning Post print edition as: Buyers make smart move


Mukul Munish is a Senior Commissioning Editor at Specialist Publications of the South China Morning Post. He edits Weekend Property which appears every Saturday in the Business section of SCMP. Apart from handling the coverage of property, he edits the Private Banking Directory and overlooks all the business related special reports. He has previously worked as a business writer for the Financial Times Group, AFP, The Standard and Radio Corporation of Singapore. He won the SOPA Best Business Story of the Year Award in 2005 for the series of stories for The Standard on Link Reir's collapse..