Familiar guests: serviced apartment tenants stay with the brands they know
Guests are more likely to stick with the brands they know and have already formed a positive impression of, rather than risk venturing into the unknown
What's in a name? For operators in the increasingly competitive serviced apartment space, branding is everything, according to Knight Frank researchers who have studied global trends.
It's all about the value proposition, they explain – there's a reassurance which comes from choosing a serviced apartment managed by an internationally-branded operator. "In this sense, a customer familiar with a particular brand will know what to expect from a property before even coming in contact with it," notes a Knight Frank report.
Guests are also more likely to be loyal to a brand if they are happy with the experience, preferring to stick with a name they know, wherever they travel, rather than risk trying out a rival.
Chew Hang Song, manager (Hong Kong and Macau) of Ascott China, agrees. With more than 300 properties in 100-plus cities across the Americas, Asia-Pacific, Europe and the Middle East, the Ascott brand "delivers a clearly defined and reliable brand promise to our customers worldwide", he says.
The Singaporean company is scaling up its Hong Kong serviced apartment portfolio, unveiling the 52-unit Citadines Harbourview Hong Kong and the newly-rebranded 55-unit Citadines Mercer Hong Kong last year. This brings Ascott's presence in the city to more than 300 units in prime locations across Hong Kong Island and Kowloon.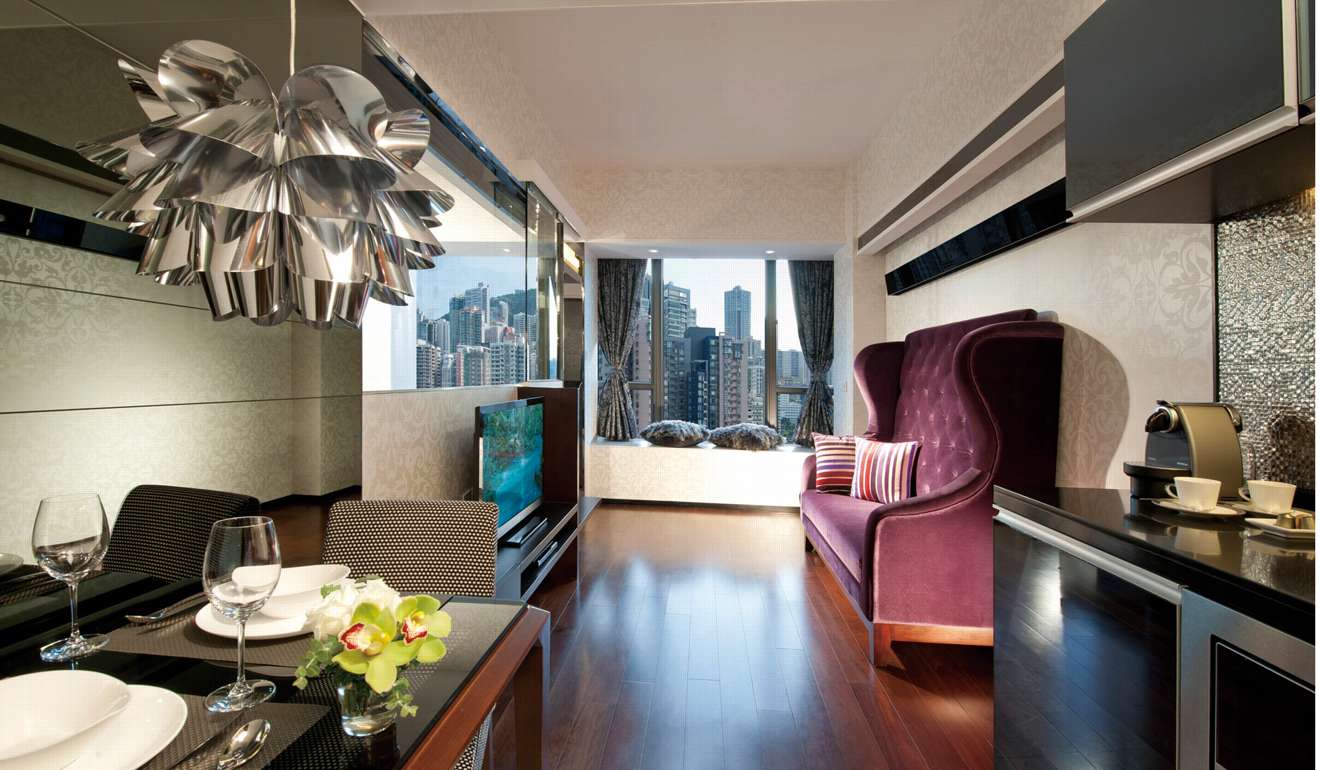 A fourth brand, Lyf, targeted at millennials, has recently been added to complement the company's established prestigious brands, Ascott, Citadines and Somerset. "Each has their unique characteristics which embody a certain lifestyle," Chew says.
Recognition of the Ascott brand among international travellers has been the driving force of the group's aggressive expansion, he adds. "A majority of our residents are returning guests who have experienced a welcoming stay at our serviced apartments and loved it. When they travel again, the Ascott brand would be their primary choice for service apartments or even short stays."
Shama, a boutique serviced apartment provider that originated in Hong Kong, has also leveraged its brand awareness to fuel international expansion. Nineteen Shama-branded properties are under management in Asia-Pacific, including five in Hong Kong – Shama Central, Shama Hollywood, Shama Fortress Hill, Shama Mid-Levels and Shama Tsim Sha Tsui Hong Kong; and Shama Island North in North Point is due to open later this year – and more are under development. Acquired by Thailand's ONYX Hospitality Group in 2010, Shama is now part of the ONYX brand portfolio which includes upscale hotels across Asia under the Amari brand, and select service hotels under the OZO brand.
Tommy Lai, vice-president, north Asia, ONYX Hospitality Group, says that given the numerous options providing residential-style accommodation today, it is essential to have a clear value proposition "so consumers get to know your brand, become familiarised with your offerings, understand your distinctive positioning, and in turn choose to stay, return and recommend".
"Furthermore, a branded property is often perceived differently from a non-branded one," he says. "A brand denotes the core value that a company strives to work toward, and is often associated with robust operational and safety systems, immediate bookability and internationally recognised service delivery. A strong brand develops confidence and recognition amongst clients, which in turn, promotes business."
Being a dedicated serviced apartment operator, Shama has a brand image and a positioning which appeals to travellers and expatriates alike, Lai adds. "The name distinguishes itself as creating living environments where tenants can feel truly at home."
"At Shama, we offer quality apartments and facilities inside the unit, professional guest services and a prime location in an exciting neighbourhood," he says. "We provide gym rooms, lounge areas and outdoor facilities where tenants can chill after work.
"We also have our exclusive 'no boundaries' programme, which recommends the best places to go in town and insider tips on how to live in the city. And to offer networking opportunities and create a sense of community for tenants, Shama organises regular activities such as charity events, afternoon tea parties, cooking classes and yoga sessions."
Guests expect to feel at home when staying at serviced apartments, Lai believes – hence, the key is anticipating their needs.
This article appeared in the South China Morning Post print edition as: A taste for what's already familiar


Peta Tomlinson is an Asia-focused journalist who has lived and worked in Australia and Hong Kong. Making the most of her global mobile office, she contributes to South China Morning Post on topics including design, property, lifestyle and special reports.