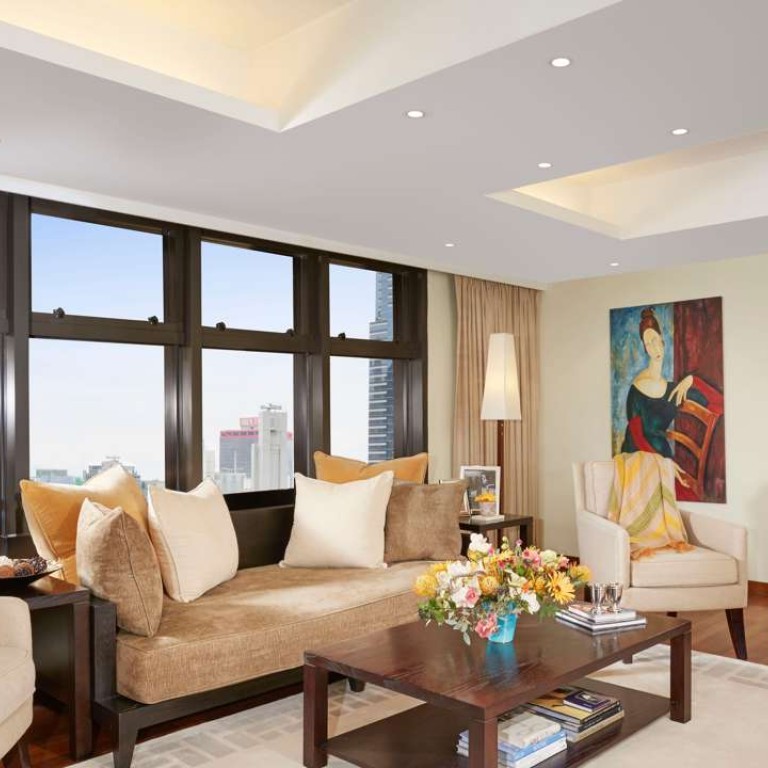 Airbnb growth tempts Hong Kong serviced apartments to serve short-break seekers as well as long-stay corporate clients
Airbnb's success reveals popularity of shorter stays, flexible terms and apartment-like accommodation
Whether you are a fan or not, Airbnb is a hospitality force to be reckoned with in Hong Kong. Frank Sorgiovanni, head of research Asia-Pacific at JLL Hotels & Hospitality Group, says that Airbnb "is most certainly having an impact" on the serviced apartment sector. JLL's research suggests that homestay accommodation platforms, such as Airbnb, account for about 5 per cent of room bookings in top global markets.
"Guests typically stay around seven days or longer, so it's more in competition with extended stay midscale and upscale hotels or serviced apartments of which Hong Kong has a number," Sorgiovanni says. However, while Airbnb's share of accommodation is growing, its share of market demand and revenue was still considerably low, according to JLL.
Pilar Morais, executive director of CHI International, believes Hong Kong has been sheltered from the Airbnb effect, compared to other countries.
"This may be a result of many factors, including [but not limited to] the fact that accommodation in Hong Kong is more efficient with space, and typically more than one generation will be living in the home, [meaning that an] empty room [for rent] not being available," she says.
"Hotels and serviced apartments in Hong Kong see higher occupancies on average when compared to other countries and so there isn't as much of a need [for operators] to utilise Airbnb as an avenue for revenue."
Morais adds that, while alternative lodgings, such as Airbnb, are usually cheaper, "they operate in a different market to ours. These alternatives target travellers on a budget or [those] looking for an 'experience'," she says.
Meanwhile, Tommy Lai, vice-president, north Asia at ONYX Hospitality Group, which operates the Shama serviced apartment brand, notes that Airbnb has been a catalyst for change in the sector.
"The industry's traditional long-stay model is changing, with more people now opting to use such properties for short breaks," he says. "The consumer appetite for Airbnb-style accommodation has altered the market for serviced apartment operators – a home away from home, like a residential unit, but with flexible booking terms like a hotel."
As a result, Shama's traditional long-stay model is morphing into short-stay. Lai says: "In the past, most of our guests stayed with us for at least six to 12 months, and some even for years. However, these days, we see more guests staying for one to three months, or even three days to a week or two."
Lai believes the growth of homestay accommodation is leading people to realise the freedom and space that comes with an apartment, compared to a hotel room.
"Nowadays, people are looking at serviced apartments in a different way," he says. "For this reason, our upcoming new project, Shama Island North, will be developed and operated slightly different from our existing Shama properties."
Rather than being a long-stay focused property, this new project will be a long- and short-stay apartment complex, with a certain number of rooms allocated for short stay since the development stage, Lai explains.
"This will allow us to cater the needs of not only corporate clients, but also the short-break seekers," he says.
Meanwhile, Sorgiovanni says the hotel industry is still looking at creative partnerships with these "alternative accommodation platforms".
He cites AccorHotels' acquisition of Onefinestay last year, and notes that some operators "are even advertising directly on Airbnb".
This article appeared in the South China Morning Post print edition as: Shorter stays on horizon


Peta Tomlinson is an Asia-focused journalist who has lived and worked in Australia and Hong Kong. Making the most of her global mobile office, she contributes to South China Morning Post on topics including design, property, lifestyle and special reports.