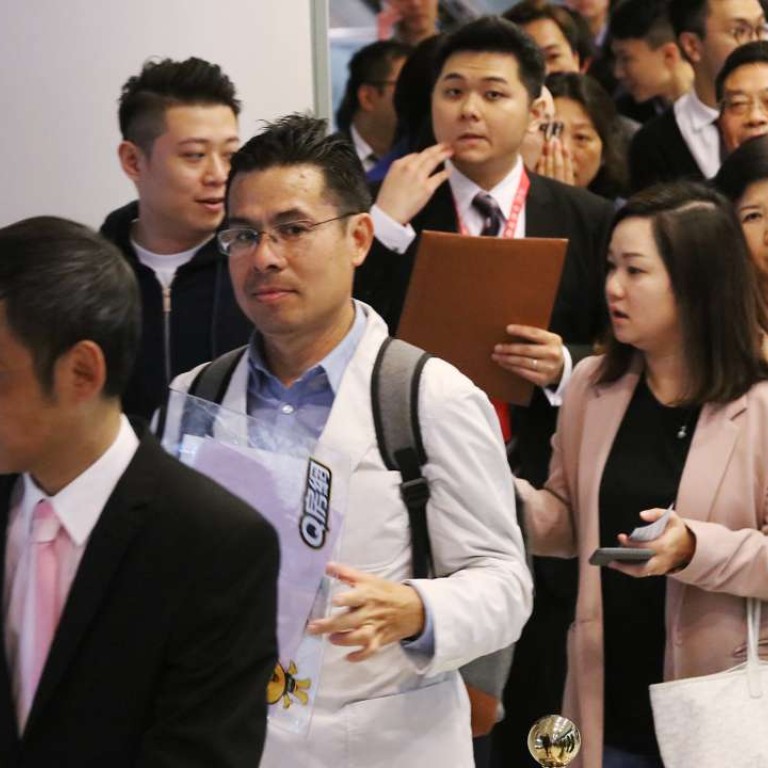 Closing loopholes: analysts doubt latest measure will rein in soaring property prices in Hong Kong
CK Property was the first Hong Kong developer to put a residential project on sale after the new cooling measure came into force, and buyers shrugged aside fears of higher levy to snap up nearly all 152 units at Harbour Glory
Thwarting canny speculators appears to be turning into a herculean task for the government which has so far failed to arrest runaway property prices.
Take the latest government effort to drive out speculators by plugging a legal loophole which allowed first-timers to buy multiple properties in a single sale and purchase agreement, thus avoiding the 15 per cent stamp duty.
On Tuesday, Chief Executive Leung Chun-ying said that Hong Kong homebuyers purchasing more than one flat at a time would no longer be able to avoid paying the 15 per cent stamp duty.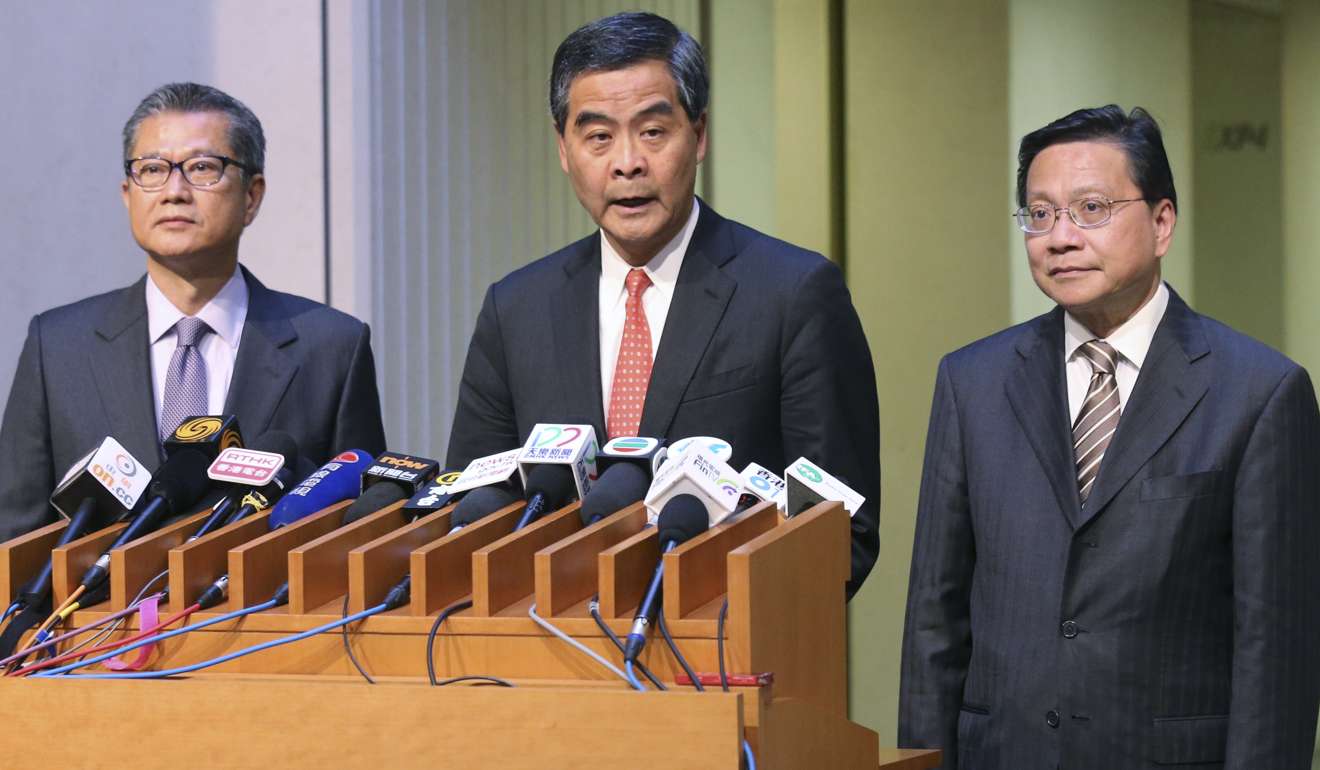 The loophole was revealed by the
South China Morning Post
last November, days after the government more than doubled the stamp duty to a flat rate of 15 per cent for all residential purchases in a bid to curb spiralling property prices.
However, first-time buyers were exempt, allowing speculators to lump several purchases together into a single transaction.
Media reports have revealed that more than 420 registered sale and purchase agreements, for some 950 flats since November, involved single buyers acquiring more than two units at a time.
In one case, a buyer snapped up 15 units for more than HK$145 million at K City in Kai Tak in a single transaction.
Financial Secretary Paul Chan Mo-po also cited figures showing the incidents of multiple purchases in a single agreement jumped from around 50 in February to 180 in March. The number has been about 20 to 30 a month since last November.
Under the previous system, the Inland Revenue Department regarded such acquisitions as a single transaction, allowing buyers to evade paying stamp duty. Property analysts said that speculators would always be a step ahead of the government and find innovative ways to evade possible further cooling measures.
Evidence of this evasive tactic seemed to emerge on Wednesday when one family snapped up three apartments for HK$132 million after discounts at CK Property's Harbour Glory in North Point. CK Property was the first Hong Kong developer to put an apartment project on the market after the government's tightening measure and, as reported by the South China Morning Post, buyers shrugged off concerns of a higher levy to snap up nearly all of the 152 units at Harbour Glory for up to HK$43,900 per square foot, a record for the Island East district.
Nicholas Brooke, chairman of property consultancy Professional Property Services, says the government's announcement was "all about messaging" its intentions to rein in prices, and Tuesday's attempt was "a small measure" in that respect.
Brooke is an authority on land administration and planning matters, and has provided advice in these areas to several Asian governments and the United States State Department.
He is also a former deputy chairman of the Hong Kong Town Planning Board and a former member of the Hong Kong Housing Authority.
He says the government should look at the bigger picture and offer more products as part of its subsidised housing model.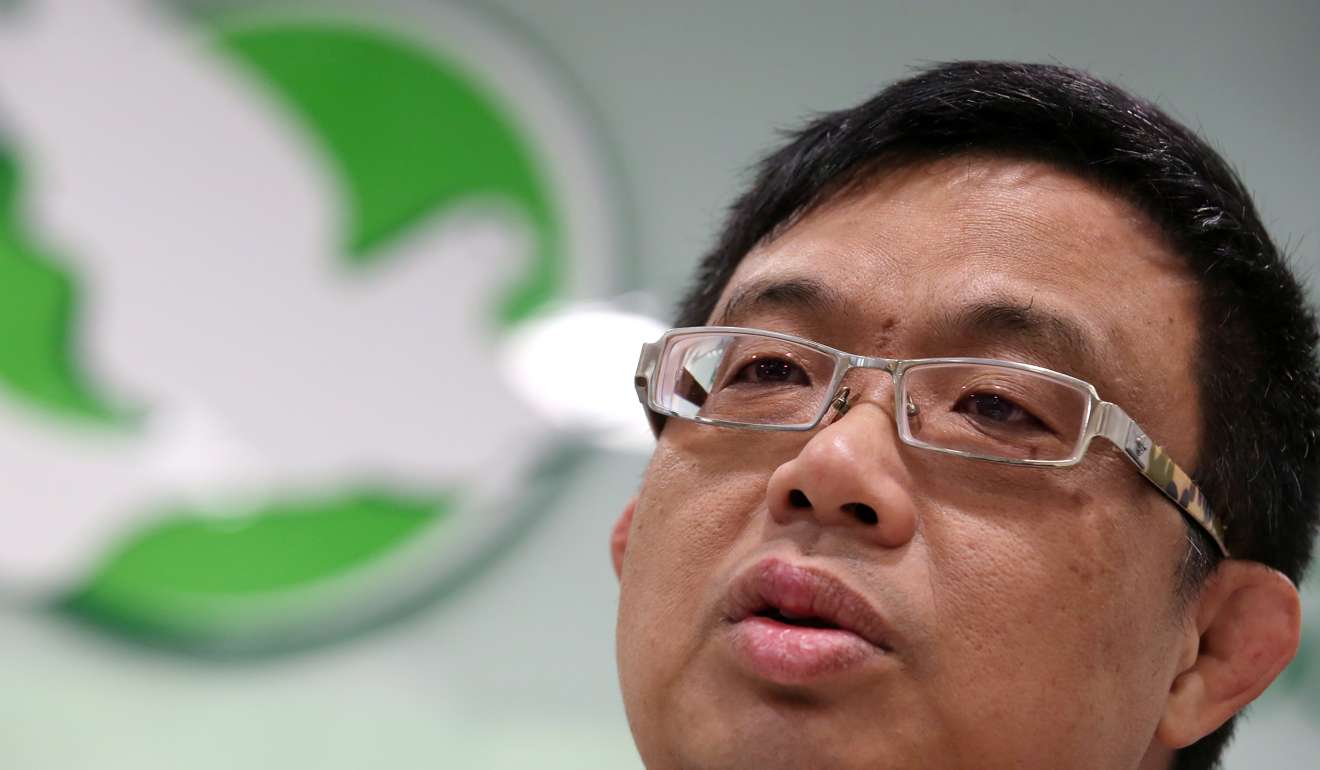 In a local radio programme, Democratic Party lawmaker James To Kun-sun said the new stamp duty ruling still allowed speculators to find loopholes.
He said sophisticated speculators could knowingly purchase an old flat earmarked for redevelopment by the Urban Renewal Authority, so that they could be exempt from the buyer's stamp duty on their next purchase. The second loophole he said was that first-time buyers younger than 18 years of age could transfer the title to a direct relative, such as a parent, free of the buyer's stamp duty. He urged the government to plug such loopholes.
Alva To, vice-president greater China, and head of consulting at property consultant Cushman & Wakefield, says that while the new ban will inevitably weigh down the volume of new home sales, its impact on property prices will be minimal, which he forecasts will grow 10 per cent this year.
Citi Research estimates that new-home supply this year will be about 25,000 units. Citi's analysts say the latest measures will have an adverse effect on new-home sales in the second half of the year.
Leung will step down as chief executive in less than three months, and many believe there won't be any new government measures affecting the property sector before July.
Some say that if property prices continue to climb, it is more likely that the Hong Kong Monetary Authority, the city's de-facto central bank, will further restrict mortgage lending.
Deutsche Bank analysts say an immediate effect of the new measures will be that new-home sales will fall at least 30 per cent next month, though they expect a moderate impact on prices.
Additional reporting by Jimmy Chow