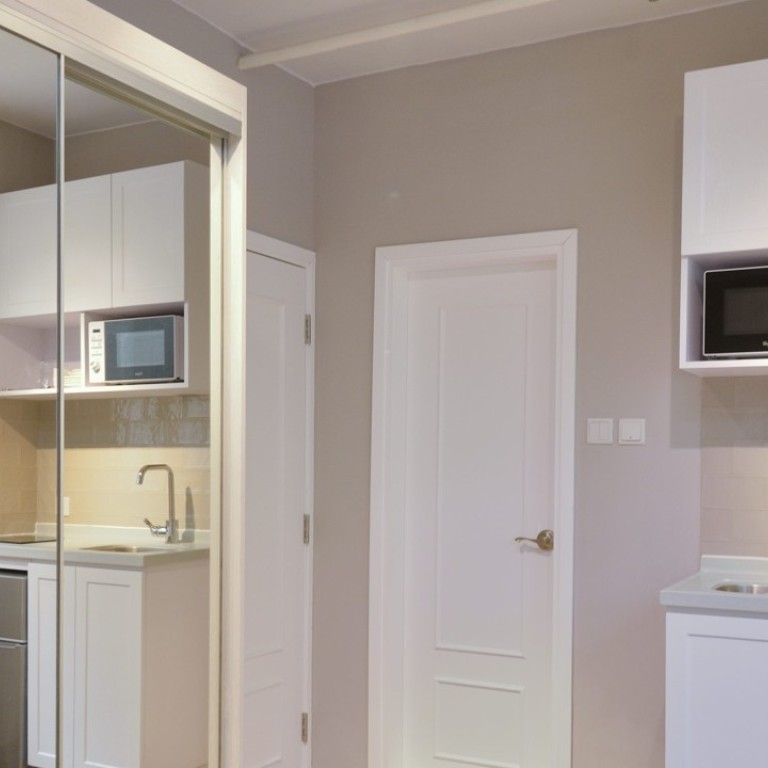 Value for money: Tane Residence founder Chris Tsun aims to keep his properties affordably priced
Since launching Tane Residence in 2013 with 10 units, there are now 60 furnished studios in Sheung Wan, Central and Mong Kok, with renovated interiors and all priced below his benchmark HK$20,000 monthly rental
Expatriate packages aren't the only reason overseas professionals seek a Hong Kong posting. Career progression remains a powerful driver, with or without the generous housing allowance that used to routinely be part of an offer, but has largely disappeared from most deals.
Within this demographic, Canadian-born entrepreneur Chris Tsun Wing-yip saw a market opportunity.
The former hedge fund research analyst had an idea to turn underused residential flats into stylish serviced apartments – his point of difference being to keep the properties affordably priced, even though their locations are central.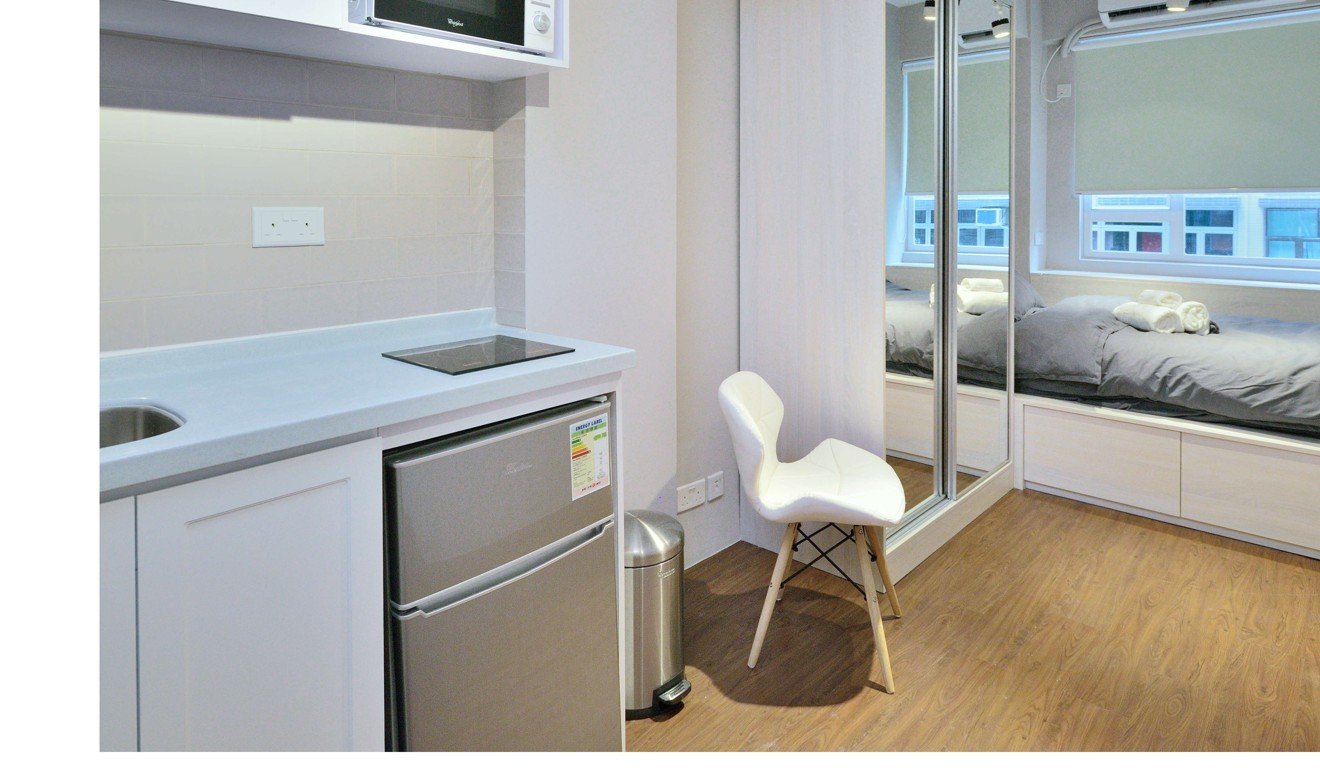 Since launching Tane Residence in 2013 with just 10 units, Tsun now operates 60 furnished studios in Sheung Wan, Central and Mong Kok, with renovated interiors and all priced below his benchmark HK$20,000 monthly rental. One-bedroom units rent for HK$21,000.
They might not have the "bells and whistles" of high-end serviced apartment brands – such as swimming pools and on-site gyms – but the flats are fully refitted, with new kitchens and bathrooms and open-plan layouts in a business model which clearly resonates with the mid-market.
Tsun's family supported his idea by letting him use flats they owned for the initial pilot. He now works with other landlords to expand the brand's portfolio.
"I won't say that Tane Residence [homes] are the cheapest serviced apartments in Hong Kong, nor are they the most luxurious, but we do believe we have a value proposition, especially for those expats paying for housing out of their own pockets," Tsun says.
Normally, he points out, serviced apartments at this price point are in far-flung locations, such as the New Territories, or they are "a bit run down, or the layout isn't that great".
Tsun describes the design of his flats as modern, and "very comfortable" – even though they are rather small.
"I refit them as a place I would like to live in myself," he explains. "I hold my team to that standard during the renovations."
Tane Residence is located on Wing Lok Street, Sheung Wan (one-bedroom, 400 sq ft); Hollywood Road, Central (studios about 300 sq ft); and Tung Choi Street, Mong Kok (studios from 140 sq ft upwards). All are within a five-minute walk of the MTR or other public transport, with convenience stores, supermarkets and restaurants nearby.
Housekeeping service is provided once a week as standard, or more frequently by arrangement.
There is no concierge – so Tane Residence is more like a crossover to regular apartments, only with no lock-in lease contracts, apart from the one-month minimum, and all services, including electricity and Wi-fi provided.
Special offers for residents – via partnerships with online grocery stores, local gyms, restaurants and laundry services – are being rolled out.
As evidence that the business model "is working", Tsun cites repeat business and word-of-mouth referrals, resulting in occupancy levels "hovering around 85 per cent".
His primary clientele remains the newly arrived expats originally targeted, but Tsun finds that they're staying longer than originally anticipated because the offering is "just easier".
"One month becomes three, three months becomes a year," he says of a typical resident's lease. "They can come and go, without having to buy furniture or organise utilities."
Apart from new arrivals to Hong Kong, locals frustrated with poorly maintained regular apartments are also finding these studios to be a preferable option, he says.
Tsun hopes to double his property portfolio over the next five years. He admits that this target is merely "a goal", dependent upon various factors including economic conditions.
"I am still very cautious – it is not easy to do well [in this business] in the current climate," he said. He's banking on the fact that "our clients, in general, want to work in Hong Kong".
When the fat expat packages are no longer there, a more affordable accommodation option might just fill that niche.
This article appeared in the South China Morning Post print edition as: Operator offers value for money