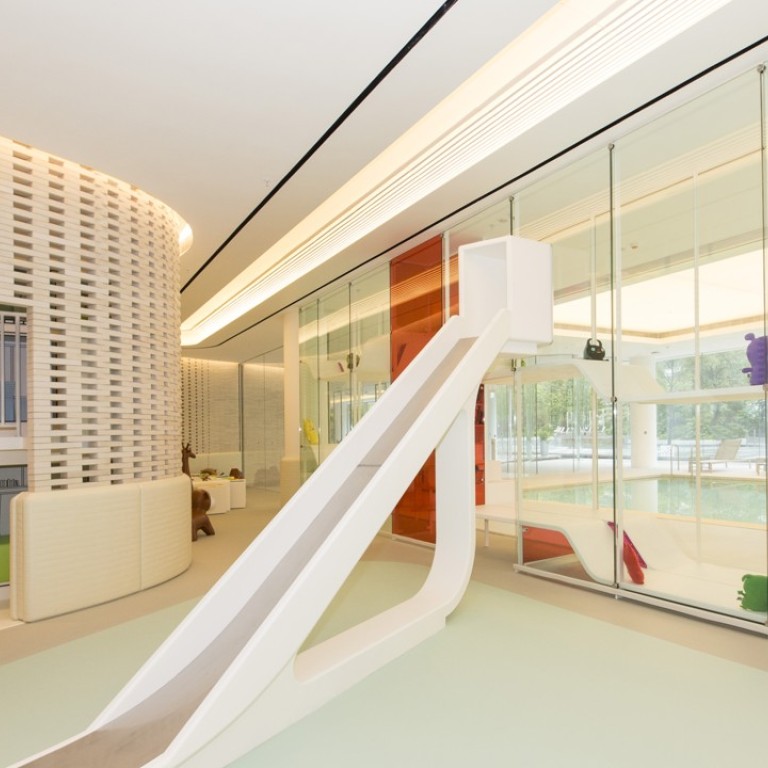 Hong Kong developers use design 'sweeteners' to sell residential projects
Whereas buyers of new flats would once routinely rip out the typical cookie-cutter interior, developers are coming up with design incentives
A giant apple in the garden. Interiors by celebrated designers. World-class security. These are some of the ideas Hong Kong developers are coming up with in order to "sweeten" their residential projects' appeal for buyers.
Designers say it's what the market expects – and, is prepared to pay for. William Lim, managing director of CL3 Architects, says more developers believe design makes a great difference to their projects.
"As land gets more expensive and residential units more compact, we need to utilise spaces more wisely through careful design," he says. "This is the way to give buyers the best value in their investment."
Whereas buyers of new flats would once routinely rip out the typical cookie-cutter interior, and replace it with something that is more their style, developers are more inclined to anticipate those needs.
For instance, at Eden Manor,a luxury Henderson Land development next to the Hong Kong Golf Club in Fanling, CL3 created bespoke interiors which "carefully consider every detail to create high-end residences in move-in condition".
Architectural firms Ronald Lu & Partners (Hong Kong) and Hirsch Bedner and Associates were also engaged at Eden Manor to curate a clutch of luxury mansions and apartments near the lush vegetation of the golf course.
"A great deal of emphasis was placed on designing the details of this project," says Kevin Tong, manager of the sales department at Henderson Property Agency. "The mansions rest comfortably along the edge of the course, welcoming the surrounding green landscape into their private garden while the towers are set back to capture the panoramic views."
The location warranted such an investment in design, he adds. Eden Manor is the city's only residential project to adjoin a golf course – in this case, a prestigious members-only club, built in 1911.
The Hong Kong Jockey Club's Beas River Country Club – the 2008 Olympic Equestrian venue – and Fanling Lodge, built as the Hong Kong chief executive's country residence, are also in the neighbourhood.
New World Development invoked a traditional Japanese wabi sabi design approach to draw attention to The Pavilia Hill, a Tin Hau residential project completed in 2016. For the first major project under its The Artisanal Movement brand, New World engaged Zen priest Shunmyo Masuno to design the gardens, and Singapore-based Japanese architect Koichiro Ikebuchi to design the clubhouse.
This year, it has followed with the notion of sculpture park living at a new project, Mount Pavilia in Clearwater Bay.
Sculpture parks became a trend in the 1980s, with Yorkshire Sculpture Park, Chicago's Millennium Park and Japan's Hakone Open Air Museum "drawing attention from all over the world", explains Adrian Cheng Chi-kong, New World Development's executive vice-chairman and general manager.
"With their artistry, contemporary philosophy and humanistic approach, public sculpture parks have become a symbol of cultural status, city development and quality living."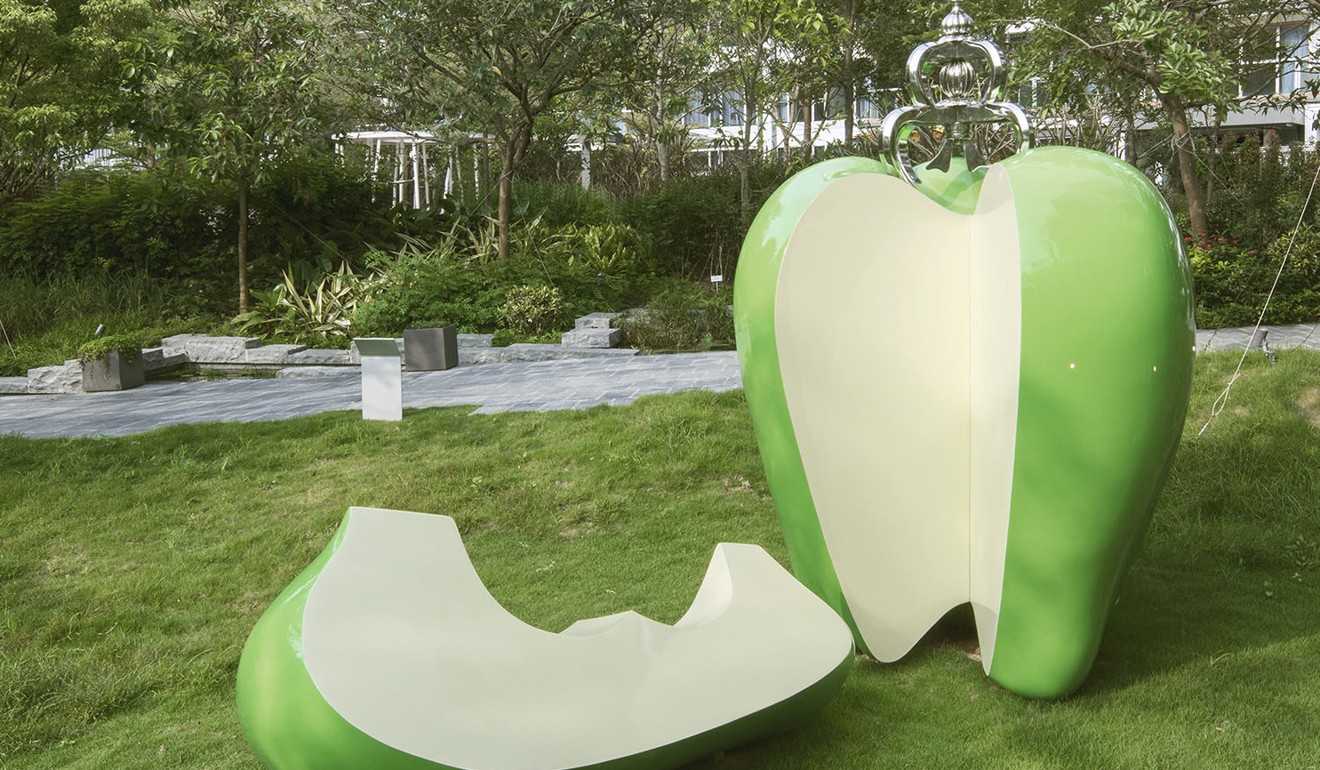 Four statement sculptures are installed in the property's grounds, crafted by artists Gao Weigang, Kum Chi-keung, Tatiana Trouvé and Jean-Michel Othoniel. These include Home, a compilation of children's building blocks designed for imaginative play, and Share, which turns a giant apple into a chair, inviting people to sit and savour the surrounding environment.
New World also engaged children's facility design experts Carve studio of Amsterdam to design a one-of-a-kind playground of over 17,000 sq ft at Mount Pavilia. The project area also incorporates hiking trails, an art trail, and cycling track inviting residents to enjoy an outdoor lifestyle.
Meanwhile, in targeting the ultra high-net-worth buyers of its upcoming project on Deep Water Bay Drive, Nan Fung Group emphasises security as well as luxury.
"Residents of Deep Water Bay Drive will be some of the wealthiest, most influential and famous people in Hong Kong as well as the world – they are very sophisticated global citizens who have high requirements for security and privacy," says Donald Choi Wun-hing, managing director of Nan Fung Development. Even though the city's crime rates are dropping, home burglaries and the risk of kidnapping remain a serious concern for the ultra rich.
In response, Nan Fung has incorporated latest hi-tech security hardware and protocols into its project from the design stage.
"Unlike other Hong Kong developments where the security is an afterthought, security experts very experienced in physical crime, technology crime, surveillance and so on have been part of the design team since inception, working side by side with the hardware consultants to design this project," Choi says. "By ensuring that their high security and privacy requirements are met, residents can live in a carefree environment surrounded by nature and greenery."
The planning began with a detailed security risk assessment covering numerous scenarios which even extend to terrorist threat or natural disasters. The project's facilities management system incorporates detailed response plans, and all personnel will receive special security training.
The low-density development at 8 Deep Water Bay Drive is slated for completion later this year.
This article appeared in the South China Morning Post print edition as: Design 'sweeteners' help to sway buyers