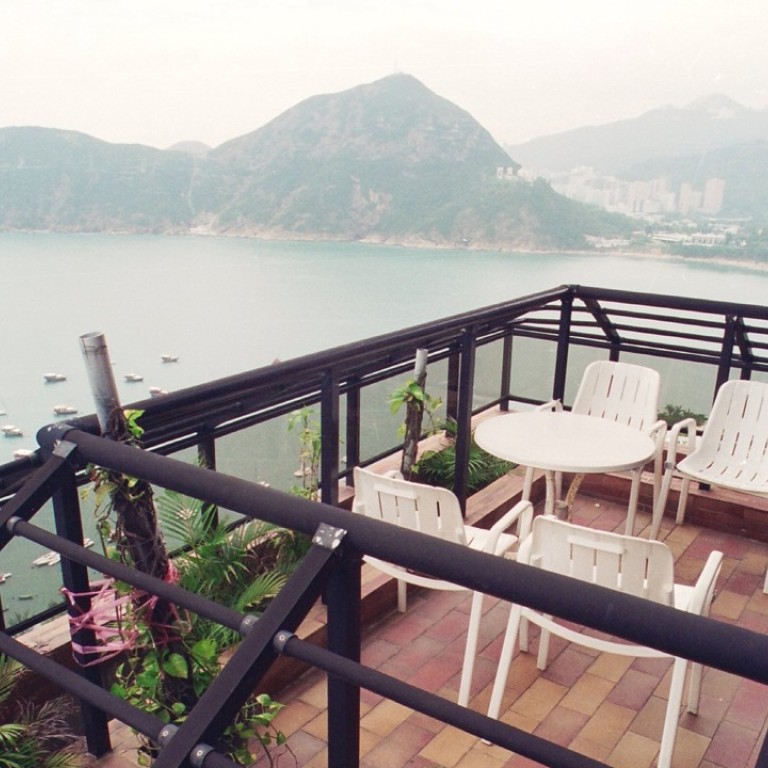 Repulse Bay sees fewer big-ticket property deals following interest rate hike
Wealthy buyers have become more hesitant and conservative in their offers for residential properties following the latest move by the Hong Kong Monetary Authority
The south side of Hong Kong Island, from Shouson Hill to Stanley, is known for prestige and exclusivity.
Despite supply constraints, the prime residential areas of Shouson Hill and Repulse Bay have witnessed some big-ticket deals worth over HK$100 million over the past few months. Activity was driven by the sales of Shouson Peak properties, and the bulk purchase made by a listed property company.
Nonetheless, buyer sentiment was subdued after the Hong Kong Monetary Authority increased the base interest rate by 0.25 percentage point to 1.5 per cent this month.
On the market since early 2013, Sun Hung Kai Properties' (SHKP) Shouson Peak has seen two more houses sold earlier this year. In April, a 4,237 sq ft house fetched about HK$377 million, or HK$88,952 per square foot. Prior to that, in March, another 3,561 sq ft house sold for HK$283.5 million, or about HK$79,612 per square foot, Land Registry records show.
Located just off Aberdeen Tunnel on Shouson Hill Road, Shouson Peak is a single-family house development, completed in 2012. It comprises of 31 single-family houses, of between 2,713 sq ft to 4,271 sq ft, with four or five bedrooms.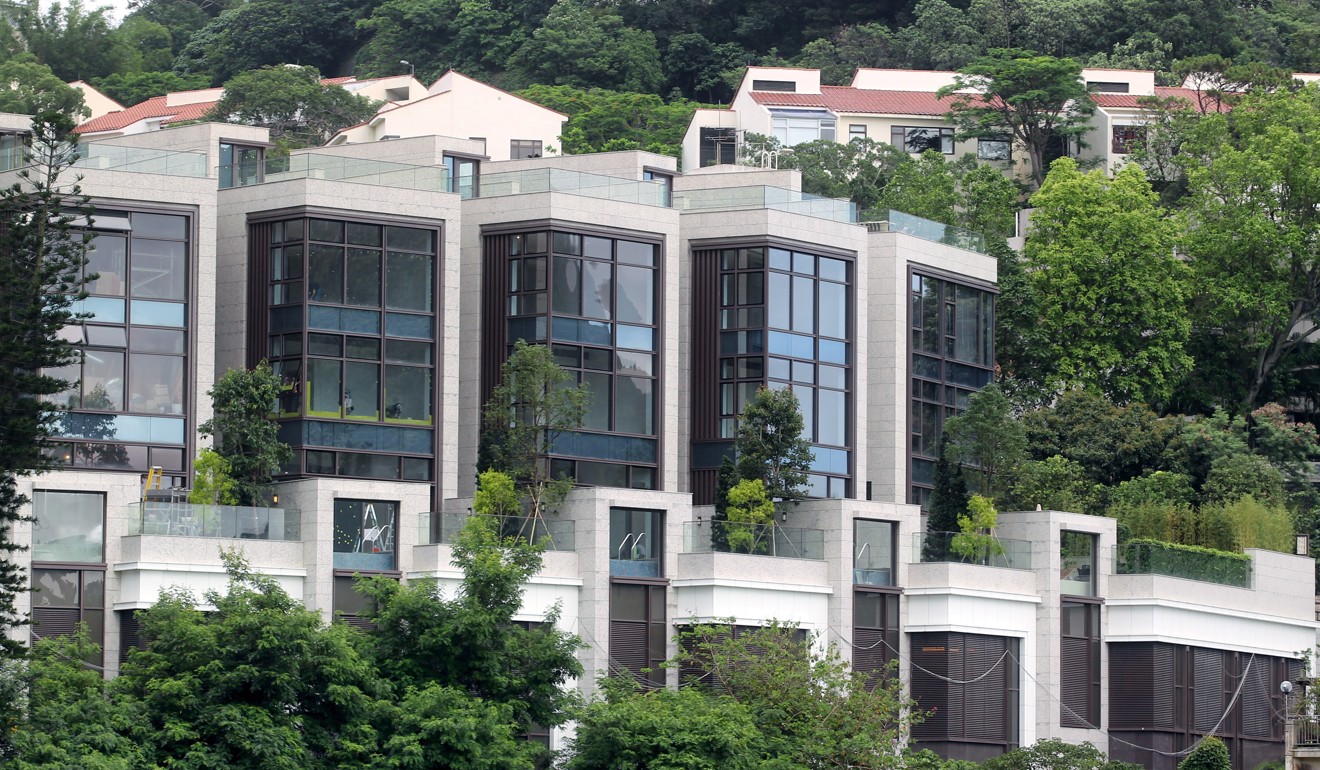 To speed up sales, SHKP said earlier this month that it had appointed Midland Realty as sole agent to market six other houses, of between 3,238 sq ft to 3,603 sq ft, priced between HK$278 million and above HK$320 million.
While some wealthy buyers may hesitate before entering the market now, some buyers believe it is the best time to sweep up as many apartments as they can. In May, SEA Holdings, a listed company principally engaged in property businesses, announced that it had purchased a total of 11 houses at 1 Shouson Hill Road East in one go for about HK$1.53 billion as long-term investment property.
Lily Wong, an associate director at property agent Okay.com, reported that she had helped a landlord she represented dispose of a 2,131 sq ft, three-bedroom home at 56 Repulse Bay Road for HK$105 million, which includes a wraparound terrace, backyard and a covered car park. "I helped the landlord, a French expat, purchase this property 10 years ago. He sold this house as he's relocating back to France. The new owners are a German and his Chinese wife, choosing this wonderful sea view property as their retirement home," Wong says.
According to Ricacorp Properties, there are around seven properties listed for sale at the 56 Repulse Bay development, with asking prices starting from around HK$125 million.
In another noteworthy deal, a 2,184 sq ft duplex at the Somerset complex, located at 67 Repulse Bay Road, was sold in May for HK$85 million, equivalent to about HK$38,920 per square foot. The purchaser is an actor, according to the Land Registry.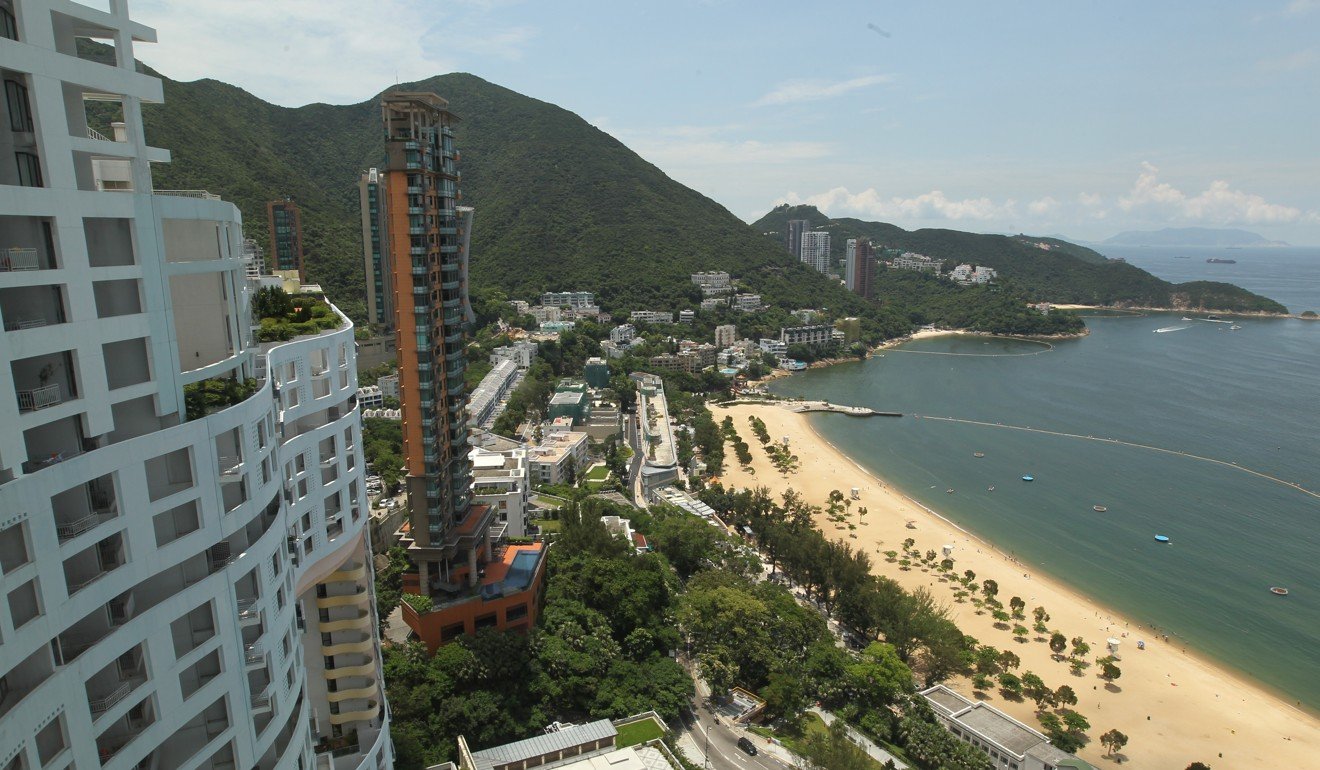 The ever-popular 37 Repulse Bay Road complex, a three-tower 138-unit development overlooking Deep Water Bay and Repulse Bay, has also posted seven deals since 2016. In June, a deal involving the HK$27 million sale of a 882 sq ft unit was closed. The price translates to HK$30,612 per square foot.
Also on the market is a luxury detached house, at approx 4,720 sq ft, at 33 Island Road, according to Knight Frank. With views of Deep Water Bay, the property comprises five en-suite bedrooms, reception room, separate dining room, garden, balcony, rooftop terrace, and a carport that can accommodate a fleet of up to six cars, according to Josephine Lo, a director at the property consultant.
In recent weeks, however, buyers have become more conservative in their offers after local mortgage rate hikes and further tightening of bank lending to especially second-home buyers and those whose income is earned overseas, Lo says.
"Having said that, the leasing market has seen more tenants with bigger budgets of above HK$100,000 per month looking for family-sized homes on the south side. Quite a number of them are mainland bankers now working at the Chinese banks and financial institutions in Hong Kong," Lo says.
This article appeared in the South China Morning Post print edition as: Big-ticket deals slower since interest rate hike