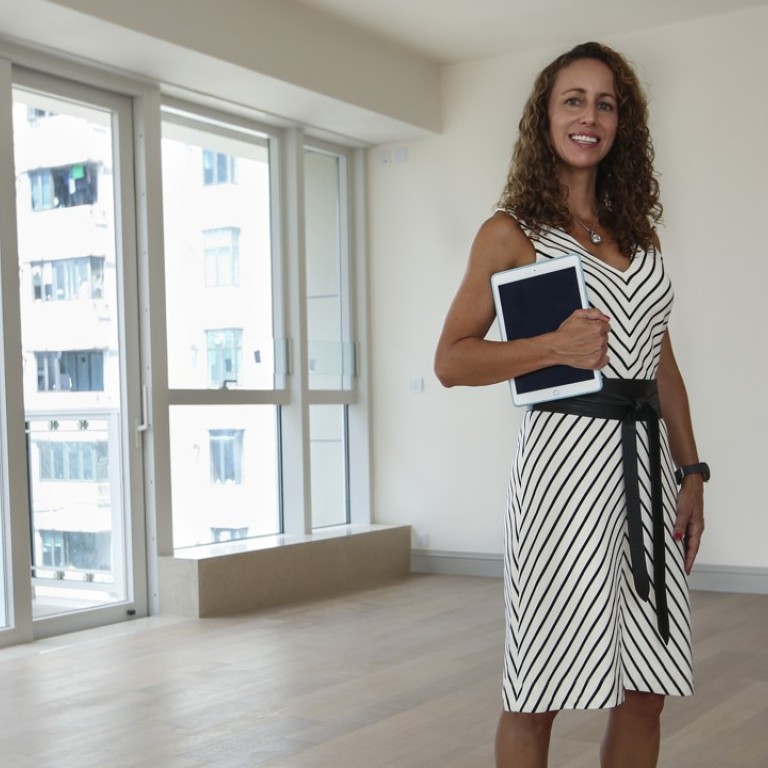 A day in the life of a Hong Kong estate agent: it's non-stop busy
The growing number of potential home buyers and renters in the city means that business is booming for those in the property business
With the property market in Hong Kong scaling new heights every week, estate agents are having a field day showing clients around apartments. Last week, we decided to follow one agent on her appointment rounds over the course of a long day.
Morning
It's 8.30 on a Thursday morning, and Andrea Ott is en route from her local gym to a nearby coffee shop. Her pace is measured – you don't want to work up a sweat this early in the morning in Central. And she's not going there to socialise.
Shortly after 9am, the first deal of the day is done. A client has signed a tenancy agreement for a flat in SoHo, and this real estate agent is on her way to the next appointment.
Mobile technology has changed the way many of us work, and for Ott, an associate director with OKAY.com, an online real estate platform built around proprietary mobile technology, freedom from a desk – and indeed, from a shopfront presence – means she can pack more into a day.
On this day, her schedule is fairly typical. The first appointment, arranged before the client heads off to work, is a fairly casual affair. "We'd already negotiated the lease and built up a rapport, so meeting in a coffee shop seemed appropriate," Ott explains. The ability to work off-site, with just a smartphone and iPad, is one of the perks of her current employment, says Ott, who is originally from Virginia, US, and has lived in Hong Kong for eight years.
From there, it's back to the office on Wyndham Street to catch up on emails and confirm the rest of the day's line-up.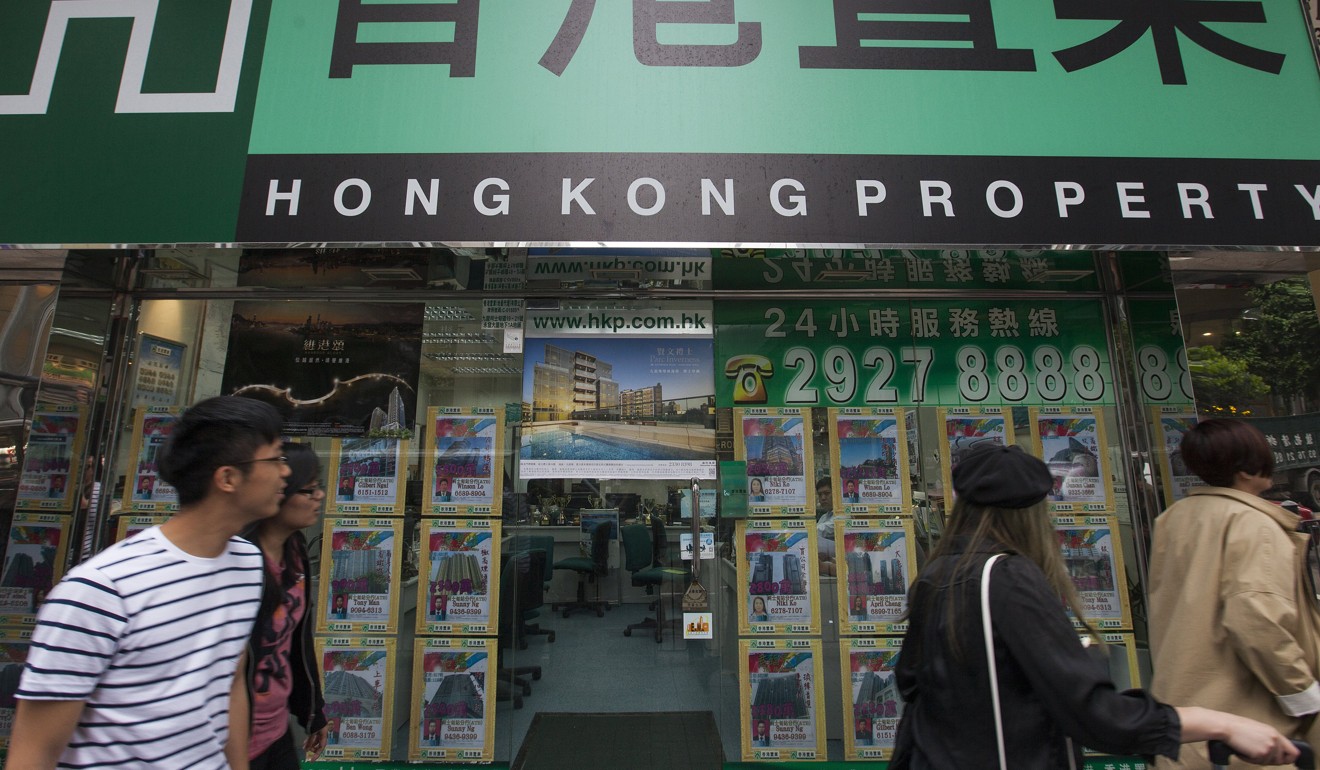 Afternoon
Noon brings a more unusual appointment. A rental apartment is being handed back by the tenant and, as is customary in Hong Kong, the landlord normally would be present for the final inspection.
In this case, the landlord is overseas – so the handover is streamed via Facetime.
As the interior inventory is ticked off, it becomes apparent that a vase is missing – inadvertently packed by the movers with the tenant's belongings, and now on its way in a shipment to Italy. No problem, an honest mistake – and once the vase arrives, it will duly be returned.
After a quick lunch, Ott is back at the office where, as leader of a team of 20, she rallies whichever of the troops happen to be around and holds an impromptu meeting. Under OKAY.com's business model, all listings are shared among all agents – that's 4,800 active listings for 80 agents. Ott checks if anyone needs help, or to discuss new listings.
At 2pm, there's a pre-inspection, just before the completion date, of a Pok Fu Lam property recently sold. This one could take a while. The new owners, planning to renovate before they move in, have arranged for a contractor to be on site as well.
The inspection goes well, and while the contractor is busy measuring up, Ott withdraws to the balcony to make some calls. While there, a deal she has been working on for more than a week finally has an outcome. The prospective buyer advises that they agree to the negotiated price, and the sale will proceed. In this business, Ott observes, "you never know what's going to happen".
Back to the office for some "housekeeping" – checking with OKAY.com's customer service team about connecting utilities for a client next week. "We do a lot of this kind of behind-the-scenes service," she says.
Evening
At 5.30, it's time to show an Old Peak Road flat to a new client. It goes quite well, but Ott perceives the couple to be at the start of their rental home journey. "I think I will have to show them a few properties, and explore a few different areas, before they settle," Ott says. "But it's good to listen to their comments, and start building a rapport."
Then she stops by another vacant property to take photos for the owner, who has relocated to London. This came about by referral. The photos Ott takes today will be on the website tomorrow.
This was the last scheduled appointment for the day, but the buyer who'd phoned earlier, committing to her purchase, is ready to sign. Ott likes to lock down deals while they're hot, so she takes the paperwork to the buyer's home.
Where possible, Ott tries to arrange the day's appointments in the same vicinity. Today has been one of those days. With most around the Mid-Levels or Pok Fu Lam areas, she's walked to some, taken a taxi to others, and is now on her way home – also, conveniently, in Mid-Levels.
There'll probably be no more client contact tonight, although, you never know. "Real estate agents work when other people don't, but we also work when other people do," Ott says.