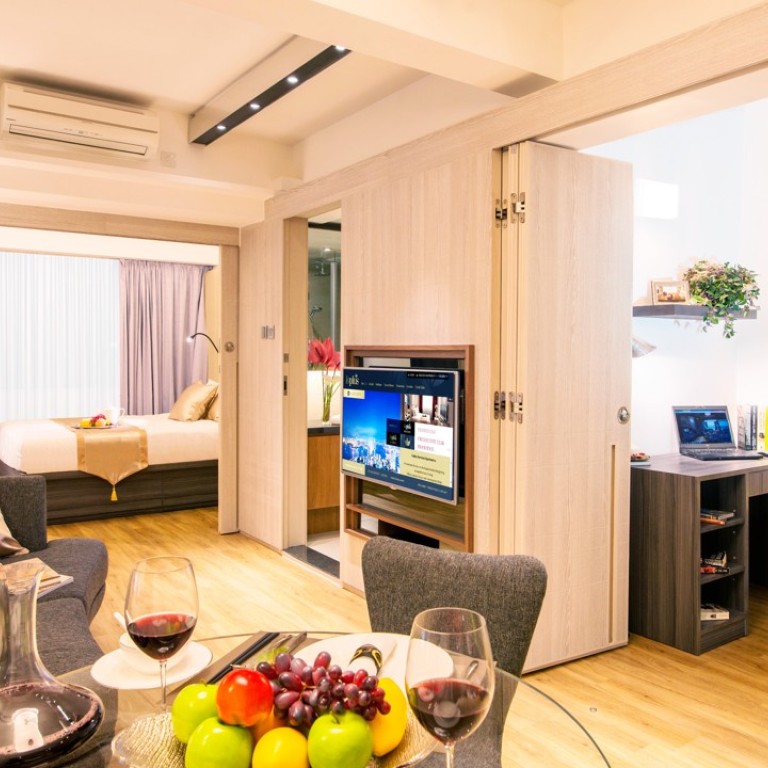 Causeway Bay has it all for roving professionals in search of life in the fast lane
Vibrant area offers variety and convenience, is close to all the main business districts, and has a vast selection of serviced apartments to choose from
As one of the busiest, densest urban settings in Hong Kong, Causeway Bay is also among the most vibrant.
Where else can you step from the glamour and glitz of high-end shopping malls, to local market stalls, within a short walk? Still tuck into traditional street food on the way home from a long night out? Enjoy fine dining, when you want to impress? And set your clock by the noon day gun fired at midday every day, upholding a tradition played out on the Causeway Bay waterfront since the 1860s.
Away from the noise and haste, yet still in Causeway Bay, lies an oasis of calm. Victoria Park is the district's "green lung", offering 19 hectares of grounds to stroll through, practise tai chi, play tennis, or celebrate festivals. During the upcoming Mid-Autumn Festival, for instance, the park will host Hong Kong's grandest lantern exhibition and carnival.
And with its proximity to the entertainment hot spots of Wan Chai, and the office buildings of Admiralty and Central, those who like to work hard, play hard, will surely find their niche.
Local real estate agent Stella Abraham says that for anyone who enjoys the fast-paced life, Causeway Bay is the place to be. "It is popular amongst young singles and couples for its convenience to, well basically, everything," says Abraham, regional director and head of residential leasing and relocation services at JLL. "This is a place where you can really say 'Hong Kong never sleeps'."
To accommodate those roving professionals choosing Causeway Bay as their home base in Hong Kong, a choice of serviced apartment properties are on offer. Among the newer yet experienced operators, Man Hing Hong Group opened
Loplus@Hennessy
in 2015.
Located at 388 Hennessy Road, it's within distance of the Causeway Bay commercial area, the Convention and Exhibition Centre and office buildings in north Wan Chai. Easy access to the core business districts from Central to Quarry Bay and Kowloon station ensure a smooth commute for residents working in all parts of the city. For daily needs, supermarkets, convenience stores and specialty grocery shops are located nearby.
Man Hing Hong Group has been in the serviced apartment business since in 2002. It's Loplus brand launched in 2015 with two properties – the other being Wan Chai property
Loplus@Johnston
– providing nearly 300 serviced suites with over 10,000 sq ft of guest facilities.
At
Loplus@Hennessy
, the brand's attention to detail means that most units have a walk-in closet, providing ample storage space especially for long staying guests. The one-bedroom plus suites offer the flexibility of either a study, or extending the living and dining area by fully opening the connecting sliding door.
Catering to expatriates on assignment who like to bring their families, two- and three-bedroom units are also available.
Each unit has a well-equipped kitchen with family-sized fridge, and washer/dryer in most units.
A venue for entertaining is provided in the function room with open kitchen, while the Rooftop Sky Garden is ideal for sunbathing or relaxing evenings. Then work off the excesses at the on-site gymnasium.
If you do need to bring work home, the Guest Service Centre includes work stations and a conference room for private meetings.
Other properties have characteristics of their own appealing to the requirements of the upwardly mobile. At Como Como on Lockhart Road, the concept of lifestyle-oriented accommodation was brought to life by two acclaimed design houses, Edge Design Institute and APAC Workshop, during an extensive refit of the property in 2010.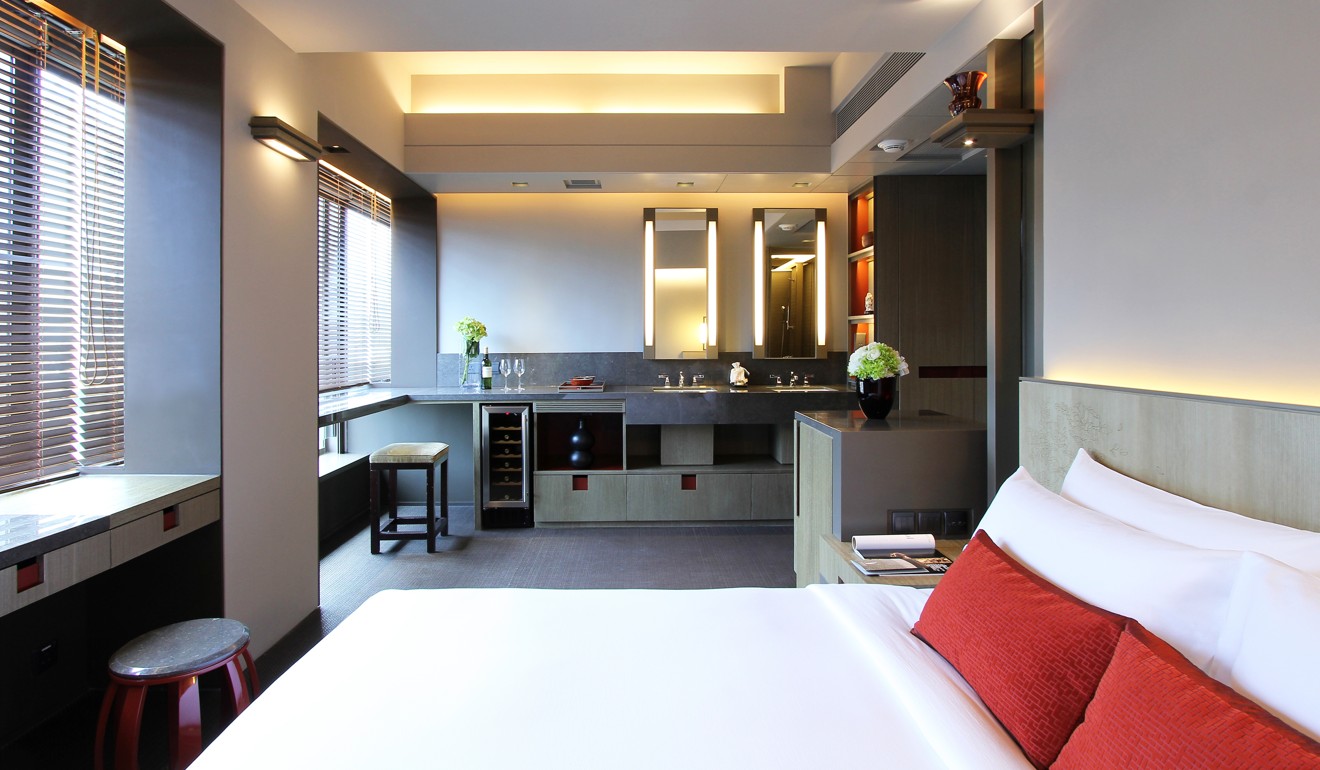 Depending on your needs, the apartments range from studios, to one- and two-bedroom designs, some with the option of a balcony, or even two duplexes with private garden.
A shared roof garden with barbecue is provided for all residents to enjoy with their friends, and a self-serve breakfast is offered on Sunday mornings.
Targeting the expatriates seeking a modern décor at the heart of the Causeway Bay action, developer Hysan renovated its Lee Gardens Apartments in 2016. This boutique serviced apartment property offers only 13 units, ranging from cosy studios (411 sq ft) to larger one-bedroom designs (738 sq ft).
Its fresh, stylish interior design appeals to young professionals who work in the office buildings nearby, and want to be close to the shopping variety of Hysan Place and Lee Gardens.
Other operators with serviced suites in the district include the V Group (with two V-branded properties in Causeway Bay), Lanson Place Hotel, Causeway Corner, and Stanford Residences Victoria Harbour.
This article appeared in the South China Morning Post print edition as: An ideal spot for fast-living rovers