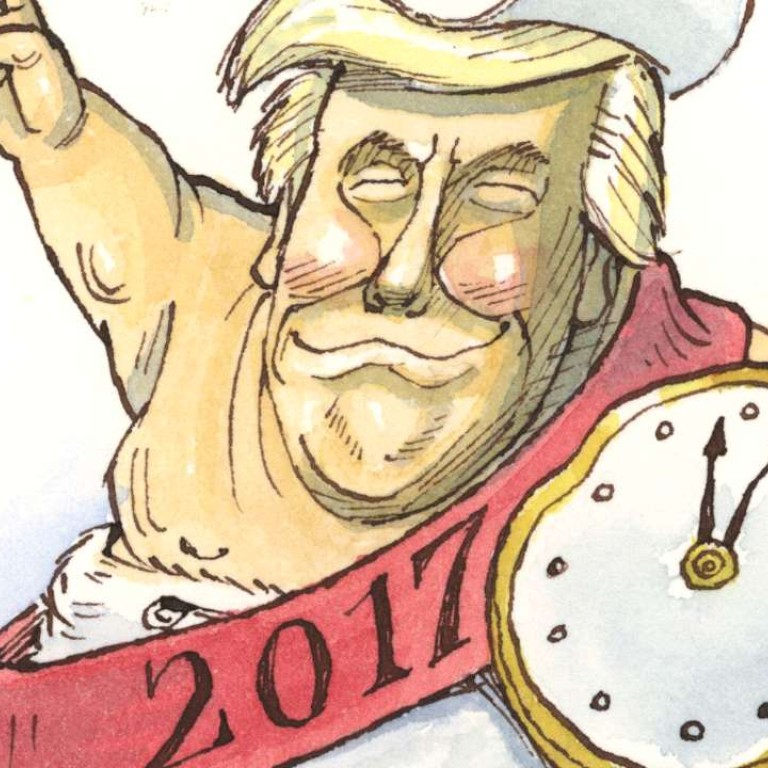 The world is getting better and we should feel positive about the future
It would be tempting to give in to cynicism and pessimism, but there are good reasons to look forward to 2017
2016 is a year many of us really want to put behind. The world saw more than its usual share of uncertainty, conflict and bad news. In the past 12 months, tension increased from east Asia to Syria in the west. Anxiety plagued Brexit to Brazil's Olympics. There was Donald Trump and terrorism. And we lost way too many beloved icons, from Ali and Bowie, to Prince and the king of Thailand.
It would be tempting to give in to cynicism and pessimism, but there are good reasons to look forward to 2017. Things can only look up, right? The world is getting better and we should feel positive about the future.
We are living longer. Global literacy is up. Less people are in absolute poverty. Child labour is decreasing and child mortality (those under the age of five) is also going down. Despite depressing news headlines, violent crime in the US is trending downward, and so is the rate of homicide in Europe.
People with blinkers on might still refuse to believe in global warming, but more and more citizens are concerned about the environment and making an effort to be green. We're all eating better, smoking less and ordering less shark's fin. The trend towards consuming more seafood is, on one hand, a sign we care enough about our health to eat less red meat. But on the other hand, our greater appetite for fish is putting stress on certain species and stocks. Yeah, the world is complicated.
But the sun will come out tomorrow and we're not going to be burnt to a cinder. In terms of the economy, market watchers forecast a so-so coming year. Some pundits predict trade and commerce will continue to slow in 2017, but just as many say there will be mild growth in the global economy. As an optimist, we'll consider this glass half-full. Of course, things are always unpredictable, but at least no one is screaming about another market meltdown.
The world didn't end the day after the Donald became the president. We'll see if he's crazy enough to bring about the world's self-destruction. Maybe America had one of those crazy drunken benders and is slowly sobering up to who they've just woken up with. It's just four years, right?
On less serious levels, there is much to look forward to in 2017. There's going to be two Star Wars movies (one this Christmas and another next December), plus Wonder Woman, Justice League, the new Spider-Man, and - for the housewives demographic - Fifty Shades Darker. Another exciting piece of news for next year: there won't be a Justin Bieber album.
However, we can't guarantee another new iPhone will be launched right after you finally upgrade your old model. Or that some new social media app won't emerge to make you feel old and outdated again. There is also little chance there won't be more silly nonsense from Kanye West, his wife Kim and the Kardashian clan.
Hong Kong can look forward to an unpredictable year with the chief executive election. It might be contentious but it won't be boring.
We will also have two new MTR extensions to South Island and Ho Man Tin. Food trucks will roll out on our streets in 2017. Lastly, the Kowloon skyline will be updated with a 63-storey skyscraper, the Rosewood Hotel, along the Tsim Sha Tsui promenade.
In short, the apocalypse hasn't been moved up on earth's schedule. So, enjoy the New Year and stop worrying about what to do with your MPF in case the world ends.


Andrew Sun has dabbled in many shades of the media spectrum for 25 years, from college radio, TV, print and online columnist to starting film festivals, managing music labels and authoring food books. Someday he will figure what he wants to be when he grows up.