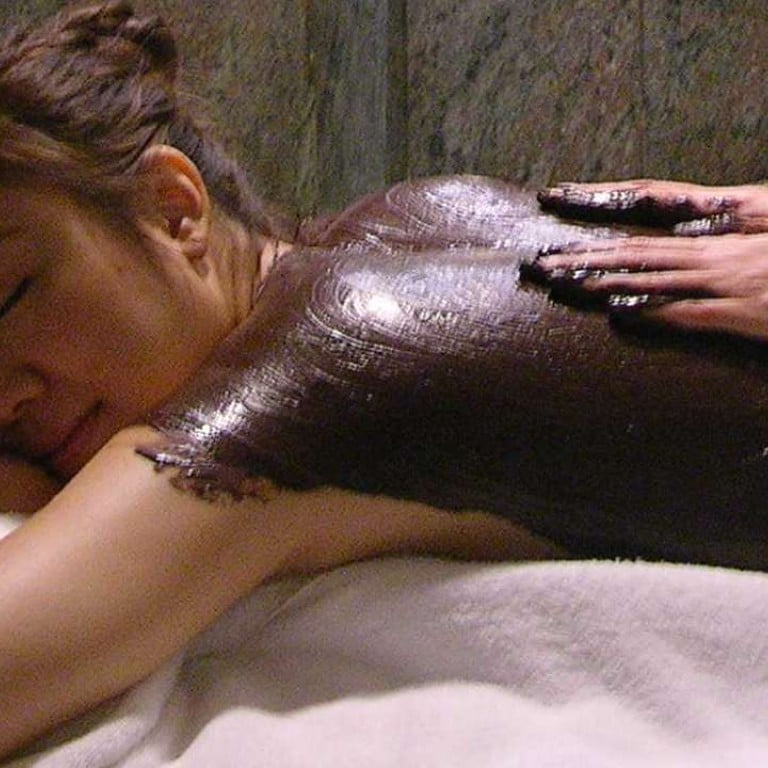 Perfect pampering: 8 spa treatments sure to leave you feeling on top of the world
Revitalise your body with stunning range of packages available across Hong Kong
There's nothing more indulgent than a relaxing spa treatment. Reward yourself or a loved one for making it through another year with these pampering spa treatments.
The Peninsula Spa, The Peninsula Hong Kong
Treat yourself and make sure you are tended to from head to toe at The Peninsula Spa. The aptly named Christmas Pamper package includes a 120-minute relaxing back massage, a personalised Margy's Collagen Facial and mind-clearing scalp massage. The package is
HK$2,800 and available until December 31.
I-Spa, InterContinental Hong Kong
Indulge in chocolate a different way. The Festive Season Chocolate Restorative I-Spa Journey features a 45-minute coffee scrub and chocolate wrap — which stimulates the lymphatic system and rehydrates skin — and a 75-minute Aroma Golden Bits Massage. Top it up with a free three-course healthy lunch served at the pool terrace. The package is available until December 31, and costs HK$2,330.
The Ritz-Carlton Spa, Ritz-Carlton Hong Kong
Celebrate in style with the Red Carpet Christmas spa treatment. The 90-minute spa special begins with a Velvet Red Carpet Facial using Nubo skin care range and continues with an arm wrap. All treatments come with a complimentary Nubo limited-edition gift set. The treatment costs HK$2,480 from Mondays to Thursdays, and HK$2,630 from Friday to Sundays and public holidays (both subject to 10 per cent) until the end of December.
MiraSpa, The Mira
Had a stressful year? The Stop the Clock Age Repair Facial by Aromatherapy Associates at MiraSpa is here to the rescue. As a special Christmas treat, enjoy the 60-minute treatment at a discounted HK$1,188, subject to 10 per cent (originally HK$1,800). The treatment uses superfoods and extracts such as jojoba seeds, corncob granules, apple seed extract, raspberry seed oil and date palm oil to cleanse, exfoliate and massage. Finish up with two hydrating masks featuring rose gel and strawberry seed and frankincense. The last booking for this festive special is 9.30pm on New Year's Eve, which could make for the perfect last-minute pre-party preparation.
The Royal Garden
Two's company – why not treat your partner to the Couple's Indulgence package featuring products from coveted Thai spa brand Angsana. Enjoy a 30-minute scrub followed by a 90-minute aromatherapy massage, before enjoying a complimentary juice, mocktail or cocktail by the hotel's sky pool. The package is also available for individuals seeking private indulgence, featuring a steam scrub for 45 minutes and a 60-minute aromatherapy massage. Advance booking must be made for both packages. The couple's package costs HK$3,200 and the individual treatment is priced at HK$1,500.
Om Spa, Regal Airport Hotel
Jet-setting this holiday? You can schedule a treatment to fully revitalise your body before your travels. A selection of Christmas Rejuvenating Treatments is available at HK$780, including a 55-minute traditional Thai massage or a 55-minute body wrap or body scrub. The treatments are available until the end of the year.
Flawless
Flawless is another spa also offering a couple's package for you to treat yourself and your partner. The "Too Flawless" package includes two bespoke facials and an aromatherapy massage for each person. Toast your partner with the complimentary bubbly and indulge in the package priced at HK$3,160. The treat is available until December 24. There are numerous solo packages available from HK$860 (basic mani-pedi and hydration) to HK$1,960 (bespoke facial, massage and a mani-pedi). Gift vouchers are also available.
Sense of Touch
End the year with the Nourishing Spicy & Nice 90-minute spa treatment, which includes a skin-warming spa ritual to revive skin. The treatment starts with a deep exfoliation and is followed by a full body massage using warm ginger oil. The spicy kick of ginger nourishes the skin and can help melt away muscle tension. The treatment costs HK$1,180 and comes with a complimentary glass of citrus and cinnamon tea to nourish you from the inside out. The treatment is available until December 31.

Leanne is a freelance journalist based in Hong Kong. With a passion for interior design, she primarily covers design and architecture.