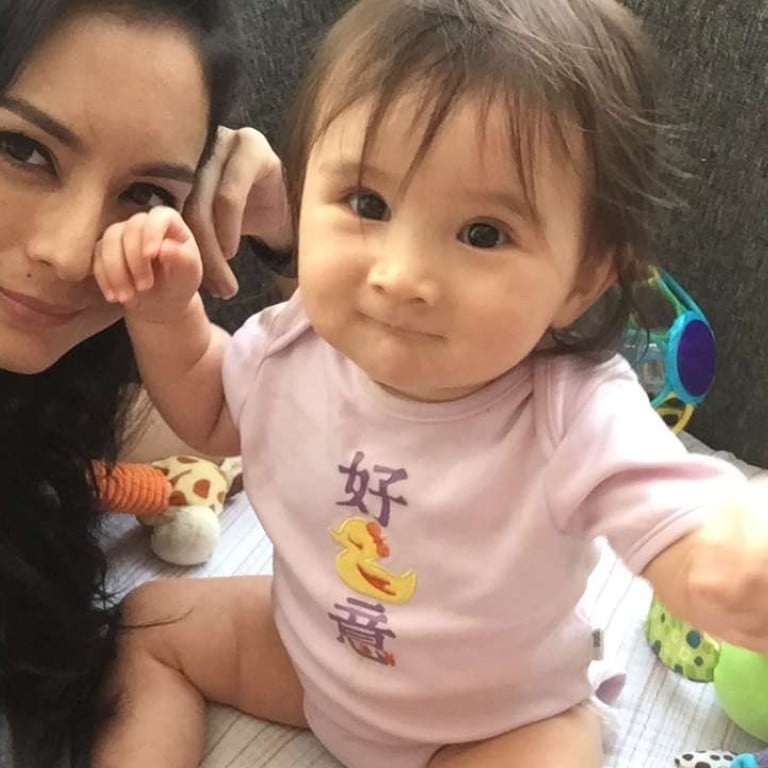 Mother and child: model Ana Rivera can't wait to spend Christmas with baby Maya
Actress plans to spend more holiday time with family after a hectic work schedule
Modelling and travelling since the age of 13, international model and actress Ana Rivera made Hong Kong her home 16 years ago. Half Korean and half Puerto Rican, her parents met on a blind date. Ana founded and manages Modelone and became a mother last year to baby Maya. She now balances work with family like most mothers do.
Describe yourself in three words ... family, giving, angel.
To me, Christmas means … family. As a young child, my family could not afford a tree or all the Christmas ideas, but we had each other. We'd sometimes just make gifts for each other.
This Christmas, my wish list includes … I'm going to be a little selfish this year and wish my dog Gucci-gu good health. She is 16 years old and I'm so scared of losing her. My heart breaks just thinking of it.
My favourite place to spend the holiday is … at home. Moving around so much as a child and as a model, the only place I want to be is with my family and loved ones.
My favourite Christmas memory is … last year. Maya was only a month old and my mom flew over to be with us. I caught my mom and my husband taking photos of Maya in a Christmas sock. I burst out laughing. It was the funniest thing I ever saw.
My holiday trip this year is … we are not planning one. Since my husband and I have been busy, we both just want some time at home with our family. We get caught up with our busy work life and miss each other.
For my loved ones, I wish … love and joy. I want to hug all my family as I lost my father this year.
My new year's resolution is … to see my family more. I miss them so much. My mom and brother live in the US; it's not easy to see them as much as I would like to.


Tracey Furniss is a freelance writer for the SCMP. She was the former Deputy Editor, Specialist Publications at the SCMP, where she oversaw special reports and publications, and was editor of Good Eating magazine, Christmas magazine and 100 Top Tables – an award-winning executive dining guide. Before joining the SCMP, she was a television journalist and an award-winning documentary filmmaker, digital editor and travel writer for a host of international publications such as Fodor's, Arthur Frommer's Budget Travel and Passport Newsletter.