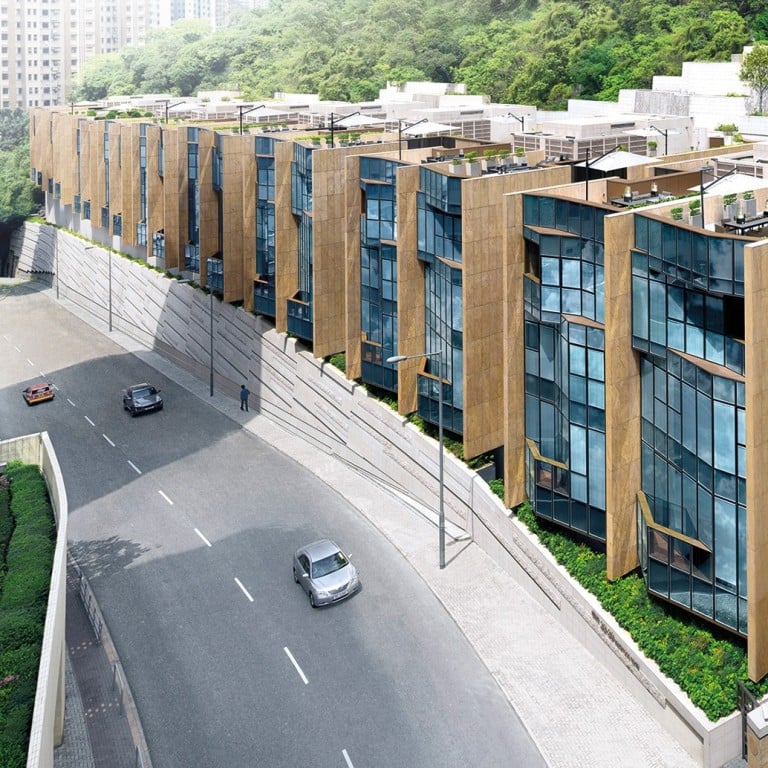 A bespoke house – with garage and garden – to call your own in Hong Kong
Multi-storey homes forming their own street are a great rarity in Hong Kong, and enable residents to enjoy a lifestyle that is vastly different
Between the mountains and the city on Hong Kong Island, Hang Lung Properties' 23-39 Blue Pool Road provides a mixture of high-quality architecture with 18 semi-detached houses. Each property has its own foyer, balcony, flat roof, courtyard and private garage, with between 4,571 sq ft and 4,599 sq ft of flexible interiors and five en suite rooms, along with outdoor spaces.
"Whereas neighbourhoods in London, New York and Chicago were historically built with great three-, four- and five-storey homes, a series of houses forming its own street is a very unusual situation in Hong Kong because of the city's topography and density," says James von Klemperer, president and design principal with the project's architect, Kohn Pedersen Fox Associates.
"Multi-storey dwellings like this enable a lifestyle that is different from what is possible in a typical Hong Kong flat or even a duplex," von Klemperer adds.
Each semi-detached house features its own private balcony. The developer, Hang Lung Properties, has created a sequence of spaces at the entry, and each residence has a forecourt punctuated and sheltered by 3.8-metre screens of sculpted bronze.
Another distinguished feature is the internal courtyard, which provides garden views from the kitchen and living room, along with ventilation and light.
The roof terraces, which range from 1,325 sq ft to 1,344 sq ft, offer a sense of openness with privacy and can be accessed by internal lift. Important elements to the designers were privacy and sustainability in a design that includes a facade inspired by traditional Chinese folding screens.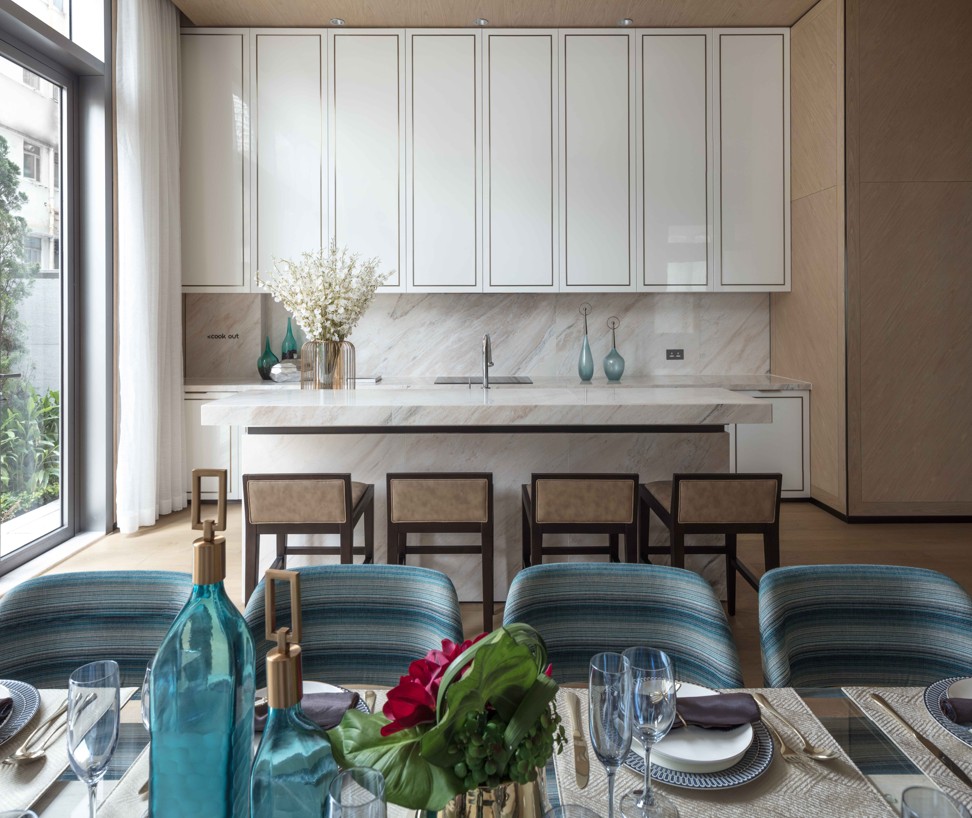 This allows for privacy while also offering indirect views from the buildings, which are equipped with mechanical blinds and double-glazing to absorb light and heat, lowering energy use.
Inside the property, large windows provide a wealth of natural light, with spacious living and dining rooms connected to adjacent outdoor courtyards.
Kitchens are large and bright, and equipped with top-brand appliances – everything one needs to host gourmet dinner parties. Master bedrooms include a walk-in wardrobe, en-suite bathroom, sauna and private balcony.
Reflecting its innovative nature, 23-39 Blue Pool Road is also the first project in the world to be registered for the US Green Building Council's LEED for Homes International Pilot. It has also been recognised by the World Architecture Festival, the American Institute of Architects and MIPIM Asia for design, environmental credentials and overall uniqueness.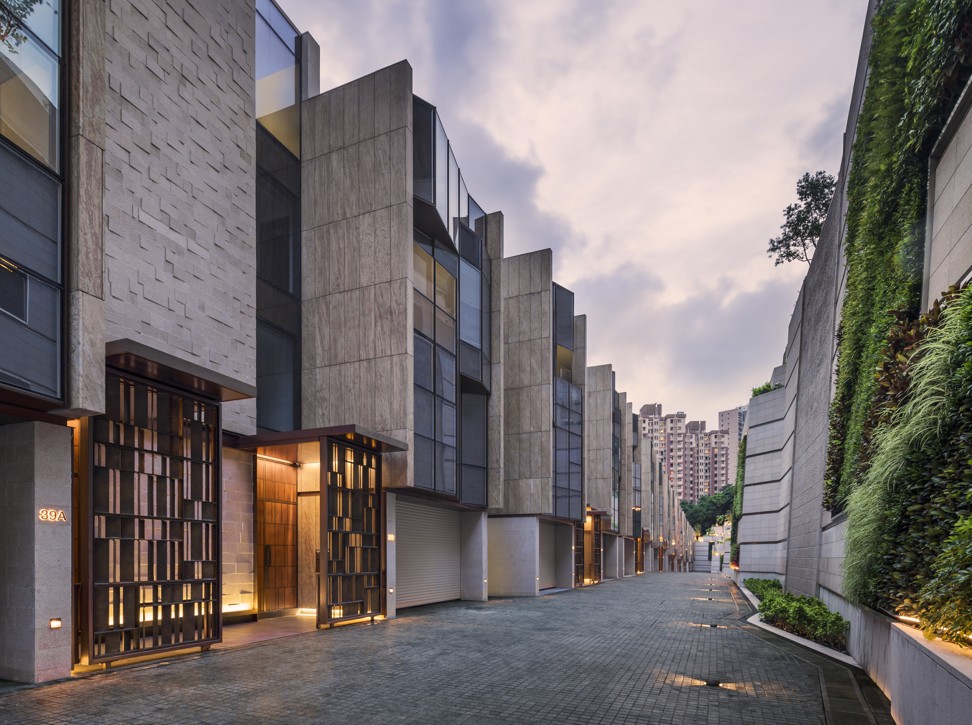 Another bespoke residence on Hong Kong Island not to be overlooked is Island Residence at 163 Shau Kei Wan Road. Developed by Wheelock Properties, the 29-storey development is adjacent to Sai Wan Ho MTR Station, the Island Eastern Corridor and the Eastern Harbour Tunnel, with easy access to business districts on both Hong Kong Island and the Kowloon East CBD just across the harbour.
Island Residence offers 170 residential units from the fifth to 32nd floor, with saleable area ranging from 216 sq ft to 1,154 sq ft. These include studios and one-bedroom and two-bedroom units.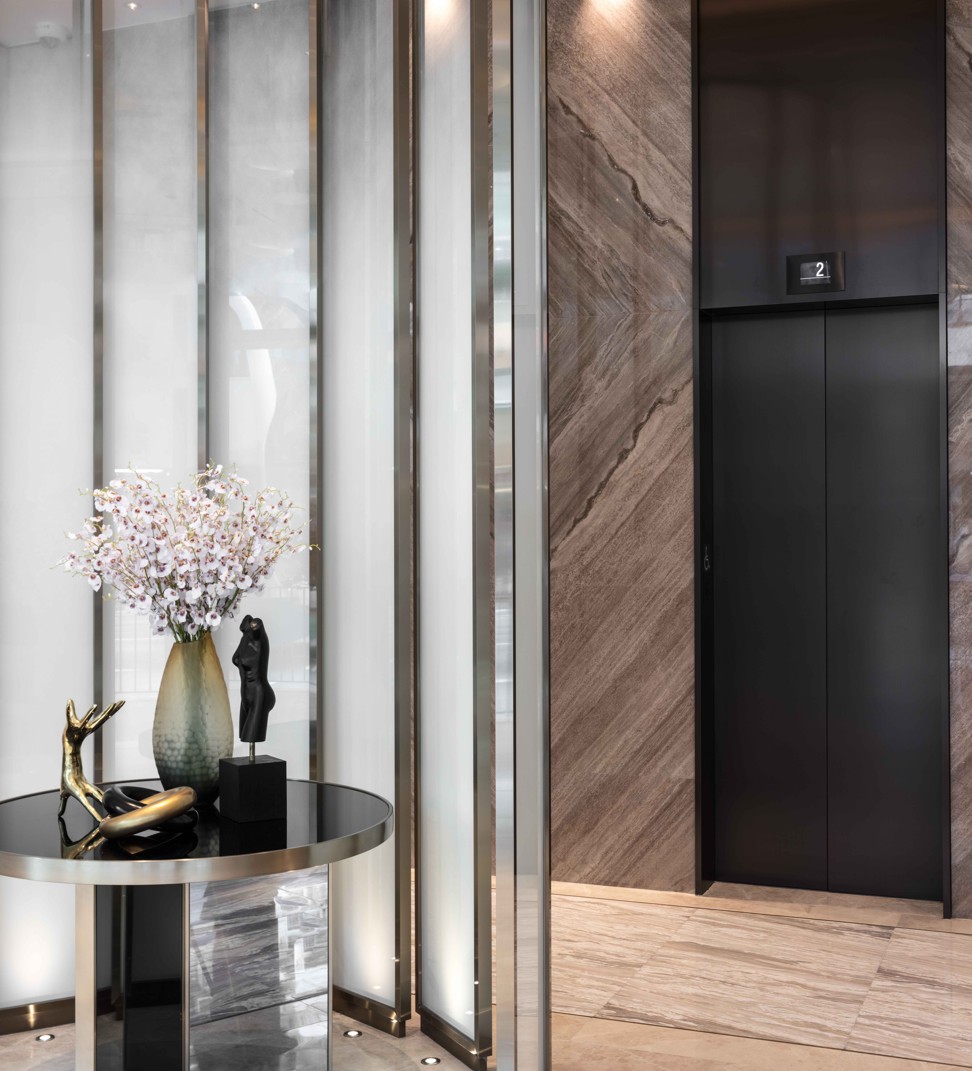 A unique feature of the property is the clubhouse on the third floor designed by Studio Munge. With an area of 6,965 sq ft, the club offers a 14-metre outdoor swimming pool, a greenery garden with barbecue and F&B facilities, multifunctional rooms and a 24-hour fitness centre.