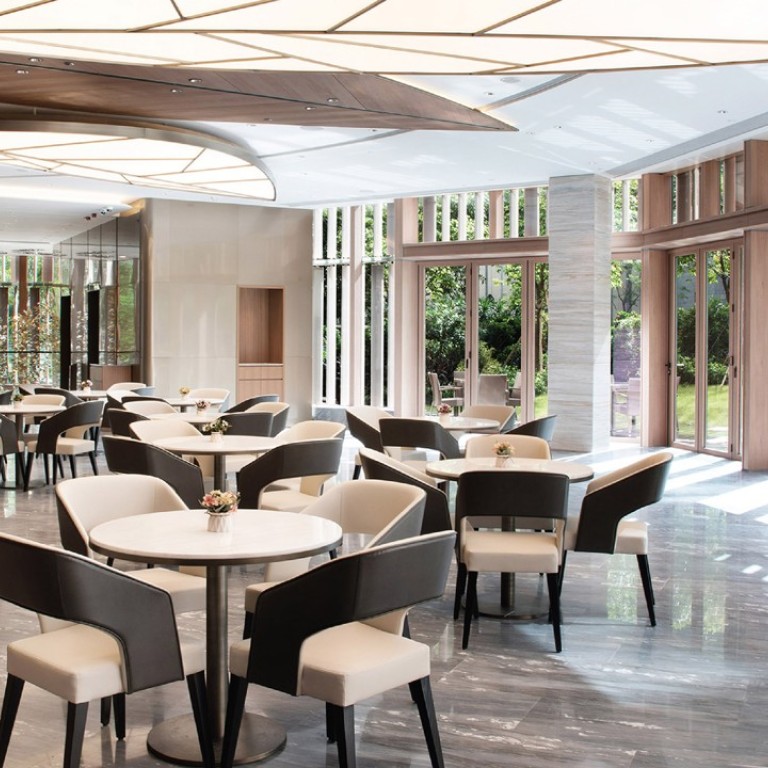 Beating heart picks up pace
Central Kowloon's luxury residential enclaves of Ho Man Tin, Beacon Hill and Kowloon Tong tempt new residents and investors with fresh properties
Ho Man Tin has often been described as Hong Kong's Beverly Hills because of its celebrity residents, and, like nearby To Kwa Wan, it differs from better-known luxury areas such as The Peak and Repulse Bay in terms of whom it primarily attracts.
Robust first-hand sales of projects at developments including Cristallo, 8 LaSalle, Paxton and Kadooria are evidence of a strong demand, boosted by the opening of Ho Man Tin MTR station in October 2016.
"Ho Man Tin and To Kwa Wan enter the picture when a purchaser has either close family or work-related ties to Kowloon, or frequently commutes to the mainland. The location of schools can also be a deciding factor," says a spokesperson for Hong Kong property developer Wheelock Properties.
"Ho Man Tin is a traditional and prestigious residential area, and it is also the heart of Kowloon's transport hub."
The area lies within the prized catchment area for access to most of Hong Kong's top-performing primary and secondary schools – Maryknoll Convent School, La Salle College, Diocesan Boys' School, King George V School, St. Rose of Lima's School, Yew Chung International School and Stamford American School are all within walking distance.
Heep Yunn Primary School, St. Catherine's International Kindergarten and Victoria (Homantin) International Nursery are also nearby.
Greenery and numerous recreation facilities — including Ho Man Tin Park, Ho Man Tin East Service Reservoir Playground, King's Park High Level Service Reservoir Playground, Ko Shan Road Park and Tin Kwong Road Recreation Ground — add to the appeal of the area.
Sun Hung Kai Properties' Ultima, Wheelock's One Homantin and Kerry Properties' Mantin Heights are the three major properties in the area.
Wheelock describes its One Homantin development as a "privileged address", which is near a growing transport hub with easy connectivity to the Kwun Tong Line as well as the upcoming Sha Tin to Central Link.
One Homantin is linked by a footbridge to Ho Man Tin MTR Station, which is just four stops away from Admiralty.
It is also close to major arterial road Route 1, which will take around six minutes to the planned Kowloon East business district via the Sha Tin to Central Link.
Mantin Heights, which opened in November 2017, is another luxury site comprising 1,429 units spread over nine buildings, offering 992,000 square feet of unparalleled space. More than 85 per cent are two- or three-bedroom flats spanning 505 to 1,046 square feet.
Located close to existing facilities and amenities, the site offers the convenience of city living coupled with its signature greenery, bringing people closer to nature.
Besides Mantin Heights, Kerry Properties' other completed projects include 15 Homantin Hill, 1 & 3 Ede Road and 8 LaSalle.
Also in Ho Man Tin, the Grand Ming Group-designed Cristallo is at 279 Prince Edward Road West in Kadoorie Hill.
It consists of 18 three- and four-bedroom flats and duplex penthouses, with sizes ranging from around 1,304 to 2,721 square feet of saleable floor area.
Recognising that the opportunity to acquire a new home in a low-density setting is limited, the developer built Cristallo for families looking to take advantage of its prime location, connectivity and access to top schools.
With only two units per floor, Cristallo's design guarantees privacy and exclusivity.
Each duplex comprises four spacious bedrooms, including two en-suites, a spacious living and dining room, and a separate family area. The high ceilings reach 3.5 metres, creating a dramatic living space comparable to that of a luxury house.
The two exclusive duplex penthouses also have access to their own 957 square feet rooftop terrace with a stunning 270-degree vista that overlooks Beacon Hill and Lion Rock.
Cristallo, along with One Homantin and Mantin Heights, enhance the area's reputation for luxury with their style, finishing and clubhouses, according to Letizia Garcia Casalino, the head of residential services for real estate service provider Colliers International.
"The market has changed a little and prices in Kowloon are starting to shift more than years ago. More campuses and access to mainland China and Macau have definitely played a big role in the price hikes," says Casalino.
"In terms of Ho Man Tin, new projects have opened and I believe they want to preserve the luxury feel in this residential area."
Kerry Properties has also been expanding into Beacon Hill after buying two sites in 2015 and 2016 for a combined price of HK$9.658 billion.
Chu Ip-pui, executive director of Kerry Real Estate Agency, a unit of Kerry Properties, says they were attracted by the location and the limited supply of luxury properties in Kowloon.
They are turning the two sites into low-density sizeable and luxurious residences overlooking the Kowloon Peninsula, with the target completion date for the first 45 units at the end of 2018.
They consist of five villas with a saleable area of 5,000 square feet to 7,000 square feet, 14 houses with a saleable area of around 3,000 square feet, and 26 flats with a saleable area of 1,700 square feet.
According to a spokeswoman for Kerry Properties, the competitive edges of the property, situated at 9 Lung Kui Road, are its location at the heart of Kowloon with a view of Kowloon Peninsula and Hong Kong Island, the low density and exclusivity of the area, the altitude of the development, and the fact that it is surrounded by greenery.
The units will be launched to market in the first quarter of 2019. No price indication and sales strategy has been confirmed yet.