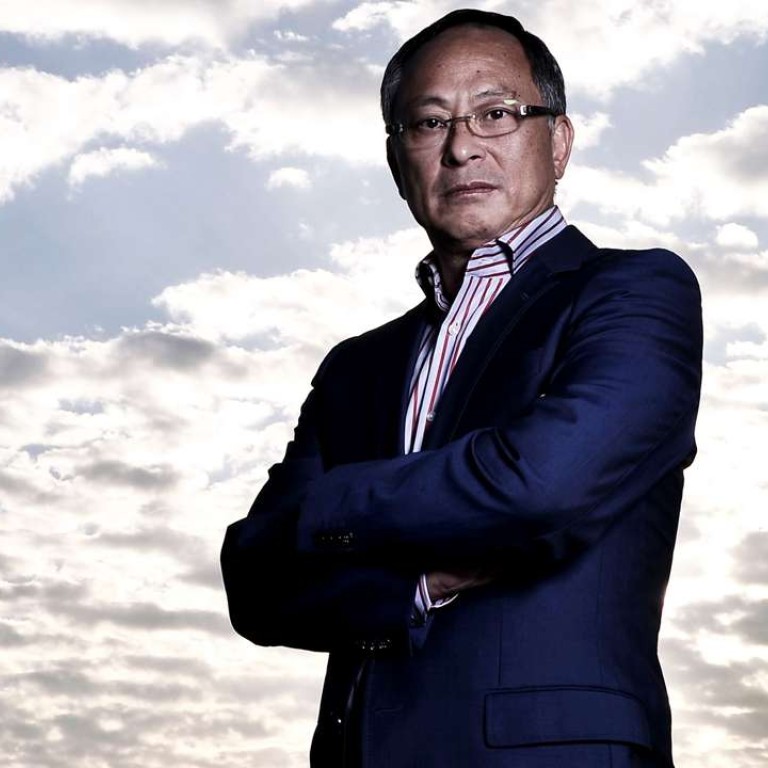 The clock may be ticking butveteran filmmaker Johnnie To is in for the long haul
Hong Kong director and founder of Milkyway Image has a passion for his craft, and enjoys experimenting with new technologies to find ways to tell a better story
With more than 140 films, produced or directed under his belt, Johnnie To Kei-fung is probably one of Hong Kong's most prolific filmmakers. At the age of 61, he is as committed as ever to what he does. "I don't think I'll ever retire from this job. Making films is part of my life now," To says.
The charismatic filmmaker's face lights up when he is talking about his passion for cinema and, especially, when he is discussing the young generation of Hong Kong filmmakers.
"To support Hong Kong films, we must also support the Hong Kong young filmmakers," he says.
"The new generation of [filmmakers] actually has a more solid foundation in film education. It has much to do with the institutions for film education that have really nurtured the young talents."
Unlike during the golden age of Hong Kong cinema in the 1970s and 1980s, top Hong Kong filmmakers today, including To, Peter Chan and Pang Ho-cheung, have moved their productions up north in order to cater to the mainland Chinese market.
"Although now the film market has largely shifted towards mainland China, this doesn't necessarily deprive our young filmmakers of opportunities," To says.
As a founding member of the Fresh Wave International Short Film Festival, organised by the Hong Kong Arts Development Council, To concedes that times have changed for today's filmmakers. In addition to having to deal with geographic challenges, To also finds he has to deal with the challenges of using new technologies – but he enjoys the opportunities that using such technologies offer.
"Kids today don't know how to live without computers and they are more used to visuals that have been artificially enhanced," To says.
"The evolution of films has always been closely connected to the development of technology. It's inevitable. The question now is how we can utilise different tools to tell a better story and to develop the future language of Hong Kong cinema."
While To has now fully embraced digital filming technology, it took him years to make the adjustment.
"I didn't start filming in full digital format until Don't Go Breaking My Heart [2011], when analogue films were getting too expensive to develop," To recalls. "But I welcome change. We have to not only embrace it but also to further explore new possibilities."
The award-winning filmmaker made his breakthrough in 2005 with a series of films, such as Election (2005) and Triad Election (2006), depicting gruesome fights between cops and triads. He is also known for starting the Milkyway Image production company in collaboration with writer and producer Wai Ka-fai.
Being a filmmaker, To says he never has enough time. "Whatever you do, the clock keeps ticking," he says. "Every day, you see subtle changes happening around you as time passes. History is always repeating itself. Time is always pushing us forward. You can always feel its invincible pull."


In the trade since 2009, Vivian Chen is a seasoned features journalist. As the Deputy Editor of STYLE Magazine, Vivian represents the publication at various fashion and luxury events including Paris Haute Couture Week and Salon International de la Haute Horlogerie. Vivian's beat focuses on fashion, watches and jewellery. Her story "Independent Minds" won Excellence Award for Best Feature on Timepieces at Asian Publishing Awards 2014. Vivian also manages the magazine's social media platforms and digital content. She was invited as a keynote speaker at Facebook Ecommerce Business Summit in Shenzhen, China.