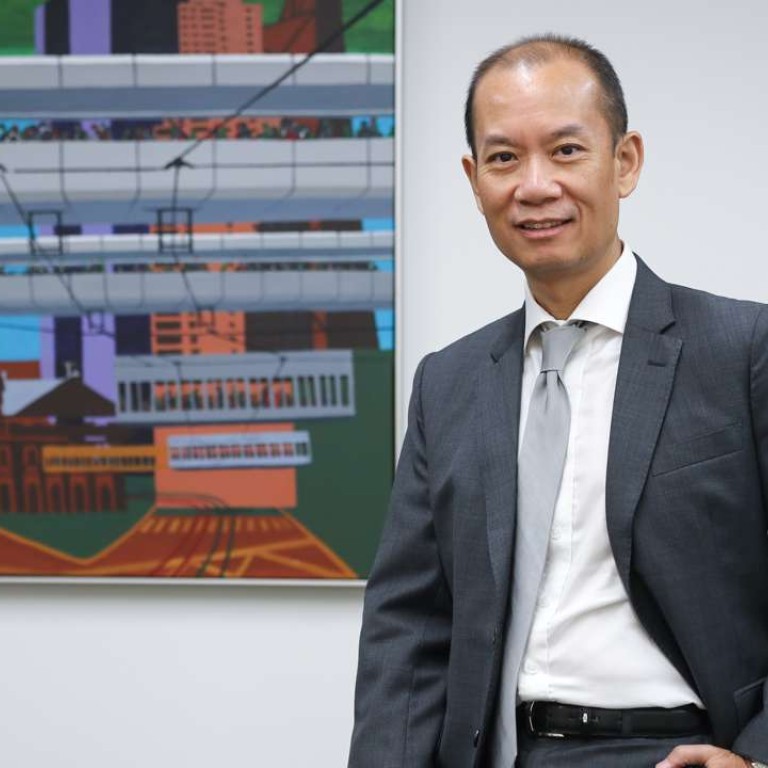 Hong Kong's real estate veteran Koh Keng-shing believes in taking risks and 'leaving it to God'
Away from the stresses of work, Koh's private time involves jogging on Hong Kong's country park trails, or going to church
Koh Keng-shing, founder and CEO of Landscope Christie's, is a practical man with strong views on timekeeping. Koh, who goes by his initials KS, isn't one to draw attention to himself and keeps his lifestyle the way he likes his watches, simple and functional. One of the first luxury watches he has owned is a Rolex Explorer II. In summer, he prefers this classic to his Blancpain with leather strap, although the latter is favoured for its simplicity.
And timekeeping is as simple as it comes.
"Timekeeping is a manifestation of your promise to someone and your principles", and if someone does not keep time, that person may not be reliable.
For more than 20 years, Koh was in the frontline of Hong Kong's high-end real estate market, a sector that has gone through many ups and downs since he established Landscope.
It was one of the first real estate agencies to have an online presence. "When we developed [our] website back in '95/'96, there were few estate agents using websites to advertise their property listings. I can't recall anyone at the time who was developing a website. Maybe there were a few others, but we were the first to [go online]."
Four years ago, the company went into partnership with Christie's, a name that is synonymous with luxury. Koh says the franchise agreement with Christie's couldn't have come at a better time. "We spotted a … large potential for overseas investments, so we thought this would be the perfect time to go outside Hong Kong." At the time, Christie's was looking for a partner at the luxury end of property in Hong Kong that was sales driven.
"We don't know whether this was purely luck, but they came to us at a very opportune time and we have found Christie's to be a great partner."
Those who know Koh knows that he is a very active and outdoors person. Distance running, hiking, golf and tennis are just a few of his endeavours he undertakes regularly. "Work is always very stressful. You need to have your own time – private time – to reflect by yourself. Try to sort things out mentally. I usually do it two ways. One, I hit the streets or country park trails and do my jogging and running. The other one is I go to church."
For Koh, spirituality is an important part of his life. His religion keeps him balanced. He says that while not all problems can be solved immediately, his faith has helped him in many decision-making moments.
"Sometimes we face several solutions to the same problem. Which one do you choose? After a group discussion with your colleagues, when you still don't know what to do, you [have to] take a risk and choose whichever one you think might be the best way, and leave it to God." LHC


Hill Choi Lee is a commissioning editor at SCMP's Specialist Publications covering business and lifestyle. Prior to joining SCMP, she wrote on Southeast Asia's financial and corporate legal markets in Hong Kong, and was previously digital editor covering environmental stories in London. Hill Choi speaks four languages, has a Master's degree in international law with international relations and a Bachelor's degree in communication and media studies.