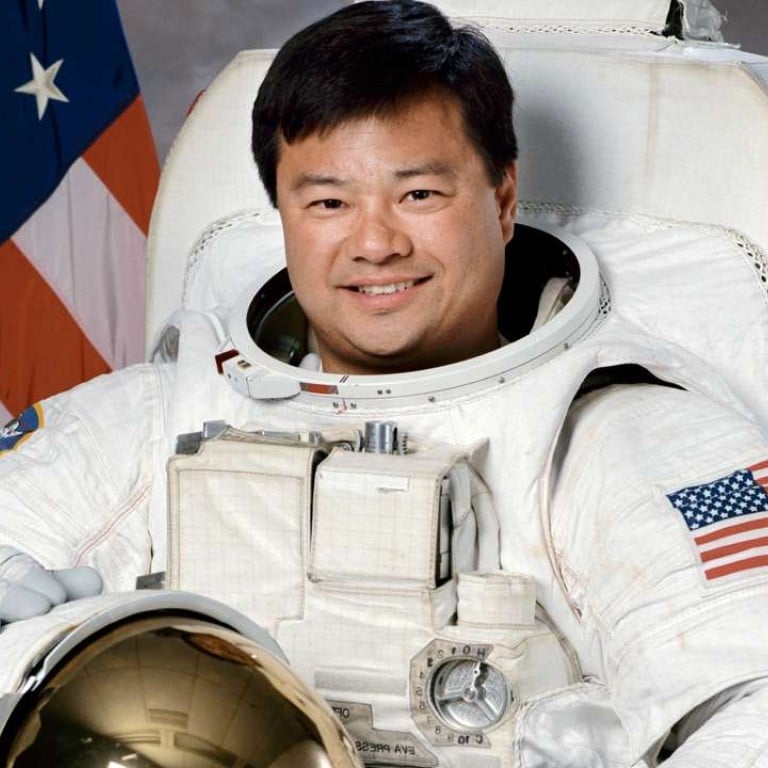 New mission: former astronaut Leroy Chiao blasts off in another direction
US-born Chiao says he had "a wonderful, full and rich flying career" and now gives back by creating corporate keynotes and workshops
As a former National Aeronautics and Space Administration (Nasa) astronaut, United States-born Dr Leroy Chiao has spent his fair share of time in space – 229 days to be exact.
For 15 years until 2005, Chiao served as commander and Nasa science officer of Expedition 10 aboard the International Space Station. Since then, he has been serving on the Nasa Advisory Council.
Chiao, who speaks English, Russian and Mandarin, looks back at his time with the space agency with great affection and is grateful for having had "a wonderful, full and rich flying career". "I've flown on three space shuttle missions, a Russian Soyuz mission, and [have] served as the commander of the International Space Station. I performed interesting and important research in space, [and] helped build the space station over six space walks."
When it comes to technology in space flight, it needs to be "very, very reliable", says Chiao, who has a degree in chemical engineering, and further master's and doctoral science degrees. "Now, there is plenty of technology development, including cutting-edge research. But it won't be adopted into operational spacecraft on any critical systems until it is very mature and thoroughly tested.
"Having said that, very exciting things are happening in the commercial space sector. Satellites are getting smaller, thanks to miniaturised components. Companies are making modern rocket engines that take advantage of newer technologies."
And it isn't only the technology he admires; there are also the people he has worked alongside, who have made a lasting impression on him. "I am so fortunate to have met and worked with such an array of very bright people. Astronaut John Young taught me much by example. I loved flying with him in the Nasa aircraft. He would always have great stories and lessons learned over the years to tell. But, there are many others that I met outside of Nasa, and continue to meet."
The former astronaut, who turned to entrepreneurism more than a decade ago, is a strong believer in "giving back". This is what motivated him to found OneOrbit (oneorbitcdr.com), which offers corporate workshops and education programmes with the focus on science, technology, engineering, arts and maths (STEAM).
As the CEO of OneOrbit, he has created corporate keynotes and workshops that talk about leadership, team-building, operational decision-making and innovation.
OneOrbit aims to "emphasise the importance of character and 'doing the right thing'. We feel that this is the key to getting the US back to the top in worldwide rankings".
Outside his busy work schedule, Chiao often makes time for himself to think things through and to recharge. "Usually, this is late at night or early in the morning, when everyone else is asleep. Also, I find time spent on board aeroplanes good for this purpose." Chiao still enjoys flying and has been doing so for over 30 years. Flying requires his undivided attention, but it also provides him with a way to recharge. LHC


Hill Choi Lee is a commissioning editor at SCMP's Specialist Publications covering business and lifestyle. Prior to joining SCMP, she wrote on Southeast Asia's financial and corporate legal markets in Hong Kong, and was previously digital editor covering environmental stories in London. Hill Choi speaks four languages, has a Master's degree in international law with international relations and a Bachelor's degree in communication and media studies.