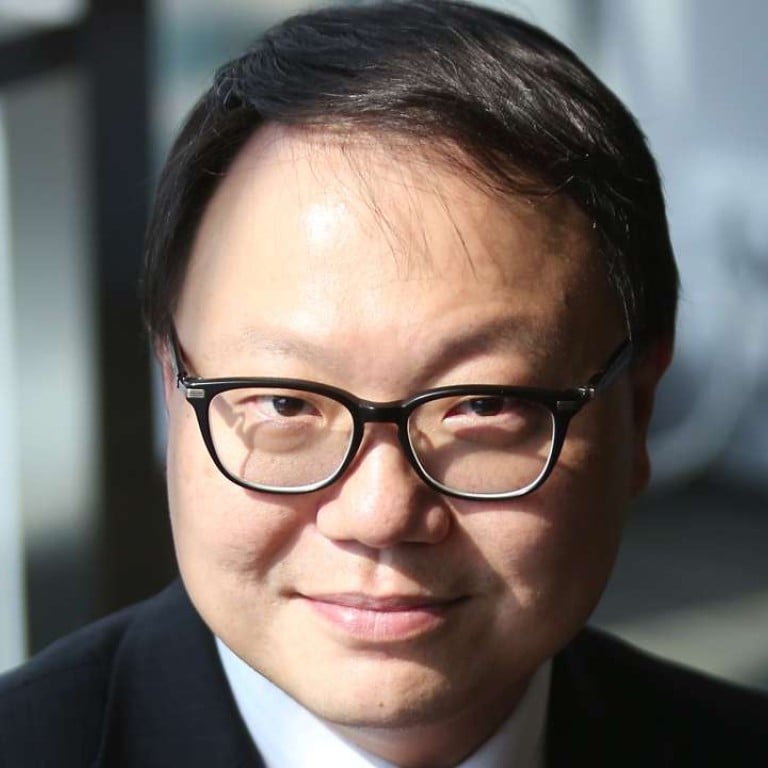 Role play: Eric Hui puts Zurich's success down to having people in the right positions
Insurance company boss says firm needs leaders who are knowledgeable and able to make forward-looking decisions quickly
Eric Hui seldom asks why when discussing a problem in company meetings. "Some managers like to ask why, spending a lot of time to find out the reasons. Time moves quickly; it's no use looking at the past. The important thing is how to move forward faster to achieve the goals," says Hui, CEO of Zurich Insurance (Hong Kong), a leader in the general and life insurance business in the city since 1961, with an annual turnover of around HK$7 billion.
Hui says insurance is a customer-centric business and to be successful, a company needs to stay one step ahead of the competition and make decisions quickly. "You need to follow customers' needs, market trends, technology and cultural changes closely. If an opportunity arises in the market, you need to act quickly; if your competitor has a new strategy you need to respond quickly; and when your customers make a complaint they want immediate replies."
Hui says that in order to make decisions quickly, it's important to have people in the right roles. "Some managers like to involve more people in meetings, but more people means more views to compromise on. We need people who are knowledgeable about the subject matter, and who can help us to make forward-looking decisions, not decisions out of compromise."
To keep up with time, Hui says a company or an individual needs to be open-minded and being open to different approaches. "For a company, the management needs to be open-minded and have good communication with staff at all levels because one cannot know everything. This can also help develop goal alignment among all staff members who can help the company achieve its goals. Without this, management can not succeed on its own no matter how much time it has got." He adds that management also needs to know how to find resources that can help the company move forward, such as new technologies and talent in various disciplines.
On a personal level, Hui believes versatility and flexibility are the keys to good time management and to striking a balance between work and family commitments. "Some people have a fixed timetable for doing things – such as they need to come home at 7pm to take care of the children, or to play golf with clients for half the day on Saturdays – which might not work for me. One can not follow the same timetable all the time because the situation and people will change."
This doesn't mean there are no schedules to follow, Hui adds. "Being flexible does not mean you can change your mind easily. For example, if you have promised to attend a meeting, you need to be there because people are expecting you to come.
"Instead of a timetable, what I have is a to-do list – things that I need to do in the short term and in the long term. So to me, good time management is not what you do in every minute and second, but things you want to achieve in the short term and in the long term," he says. KC