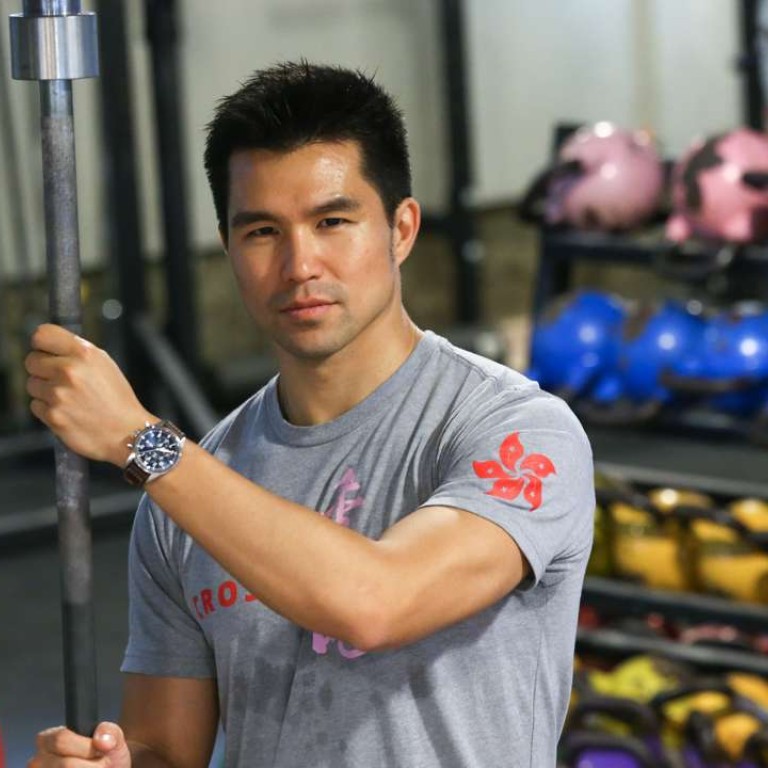 How Jamie Lee, co-founder of CrossFit 852, turned his interest into a successful business
The young entrepreneur and cardio workout enthusiast decided to start his own fitness business in Hong Kong while holding down a demanding job
CrossFit 852 founder Jamie Lee doesn't believe in leaving success to chance. "Time is never on your side – there is always room for improvement." A lesson that Lee and co-founder David Chang learned quickly with their new workout business.
Lee discovered CrossFit back in 2009 when he was still living in Los Angeles. At the time, he had a standard fitness routine whereby he would spend time running and working out at a conventional gym – this eventually became too repetitive for his tastes. CrossFit changed that for him.
"I noticed that I [was going] to the CrossFit gym on a daily basis. I really enjoyed how the workouts are different daily and at the same time focus on strength and also high-intensity programmes," he says.
Returning to Hong Kong the same year, Lee noticed the lack of CrossFit gyms in the city. With the support of Chang, who also enjoys the CrossFit form of intensive cardio workout, Lee explored the idea of opening CrossFit 852.
"In Hong Kong, there never seems to be enough time during the day. This is one of the reasons why David and I decided to open up CrossFit 852, to spread the [word within the] community about the effectiveness of the programming. [This] includes the high-intensity factor, which allows us to provide our members with an effective workout within one hour," Lee explains.
Lee quickly came to the conclusion that commitment is key to their venture. When they decided to establish CrossFit 852, they thought that the business would be able to run on its own after opening, since the operating model is easy and straightforward, and that Lee would have no difficulty continuing with his managerial commitments to a global supply chain company. However, a few weeks in, he soon realised that it would be necessary to devote more time to the business.
"It was tough at the beginning as we only had one coach running all the classes from the morning to the evenings. However, I am grateful for the support of my mentors in my daytime job."
The young entrepreneur also credits his present team of coaches and support staff for helping him divide his time between his business and his day job.
But on top of family, work and business, Lee finds it important to spend time on his own despite admitting he gets lonely quite fast. "Perhaps once every month I really need time to myself. Whether it is reading magazines at home or simply going for a run around the neighbourhood. I do believe it is good to have time to oneself for reflection." LHC