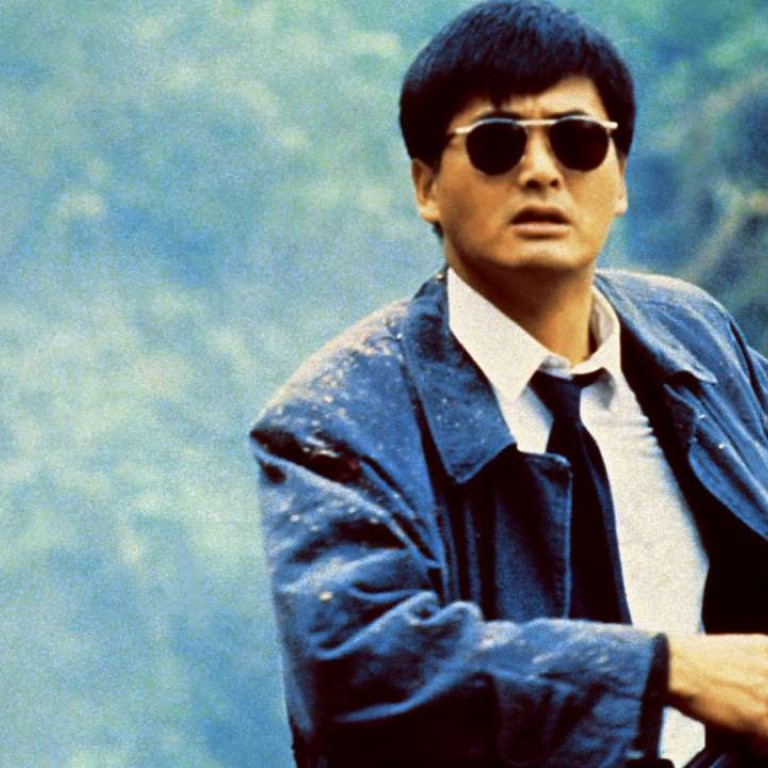 Hong Kong's film restorers work tirelessly in tough conditions to bring back to life Cantonese classics
Professionals face a challenging time in a hot and humid environment to ensure they can restore much-loved movies from yesteryear
Bede Cheng Tze-wang should have known what was coming once he turned his professional attention to restoring old films.
Cheng had been delighted on so many occasions as a film fan, growing up and going to festivals where he'd often stumble on rarities or productions once thought lost, or simply forgotten.
Time spent as a festival programmer would have prepared him for what was ahead, but there was a major surprise at the Hong Kong International Film Festival this year, when he saw a new generation introduced to a fully restored 4K version of director John Woo's classic thriller from 1986, A Better Tomorrow. The audience was quite simply blown away.
"It was a film that affected a whole generation of Hong Kong people," Cheng says. "It seemed to have captured a point in time for them and many got to see it on the big screen for the first time. A lot of people told me just how special that experience was."
Cinema often captures a specific moment in time, and that's what has made the restoration so important.
Jaeger-LeCoultre is among the corporate supporters to have thrown its weight behind the work, helping the annual Shanghai International Film Festival preserve Chinese cinema classics from the 1930s and 1940s, including Cai Chusheng and Zheng Junli's A Spring River Flows East from 1947 to Zhang Yimou's Hero from 2002.
"The worlds of haute horlogerie and cinema are parallel in nature," says Jaeger-LeCoultre's north Asia's managing director, Guillain Maspetiol. "Watchmakers create timepieces for capturing moments in life, while filmmakers capture special moments through the lens."
It's those moments that make Cheng's work so rewarding. He manages the Hong Kong branch of the Italian L'Immagine Ritrovata outfit, one of the restoration game's major players, and a company that has helped save the entire Charlie Chaplin catalogue, Bruce Lee's Enter the Dragon (1973) and Mu Fei's Confucius (1940).
Film stock was originally a nitrate compound, prone to decay and highly flammable, while later prints used acetate and polyester bases – safer but also prone to decay, especially in hot weather. The restoration work starts with mending any damage – painstaking and intricate work – before the film is digitalised to ensure its longevity. Original prints are seldom used in the case of rare ones.
"Film is a really important part of society and part of the fabric of society," Cheng says. "But celluloid deteriorates over time so it's important that the work needed is done to keep these films they way they originally looked."
The process takes so much time because often the workers will only get one shot at it, such is the fragile nature of the film stock they are working with.
"We treat film restoration the way any restoration is approached, whether it be painting restoration or antique restoration," Cheng says. "We try to restore it to as close to what it originally looked like, not colourised or brightened or photoshopped. I have always felt that seeing old classics is the best way to learn about film and filmmaking."
Fortunately for local film fans, the past 20 years have seen the team at the Hong Kong Film Archive shoring up the city's rich cinematic heritage.
Archive head Janet Young explains that the work has often been hard going.
"I will use one word to describe it – challenging," Young says. "To properly preserve films is a difficult job in Hong Kong because of the weather. It's hot and humid. A lot of money is spent on the vaults needed to keep these old films at a low temperature because when it's hot and humid they decay faster." There is also the work needed to alert people about its importance, and the pressing need that it be started quickly. "In Hong Kong, we don't have legislation that requires film companies to deposit a copy of their film in the archive," she says. "So we have to search around for films."
It's been a global search that has produced surprises, not least when the archive received a call in 2012 from California.
"Throughout history, Hong Kong films have been very popular overseas because of the Chinatowns everywhere," Young explains. "Old Cantonese movies were always very popular in these places, and there were many theatres there. When the films were screened there, though, they were never shipped back as that cost a lot of money. The owner of the theatre in the San Francisco Chinatown closed it down in the 1970s but he kept all the films in his own house and the weather there is good for preserving these films."
What the archive found was that there had been more than 30 films "in good condition", Young says, that had been sitting in a basement for more than 30 years, and they dated back to the 1930s.
Among the gems was a copy of Follow Your Dream – the 1941 tragicomedy directed by Lo Duen that was previously thought lost to history. "These films were nitrate and their condition was really not that good," Young says. "But we managed to repair them, have them scanned, and digitally restored."
Then came the ultimate test – and the ultimate reward. After a year of restoration, Follow Your Dream was ready to entertain the public once again.
"We can't screen the sole copy, as it would be damaged every time," Young explains. "But the restored version was ready last year. We held an outdoor screening at the Hong Kong Cultural Centre. It was just amazing."


Mathew Scott is a Hong Kong-based journalist covering sports, cinema and culture while also working as a creative consultant.