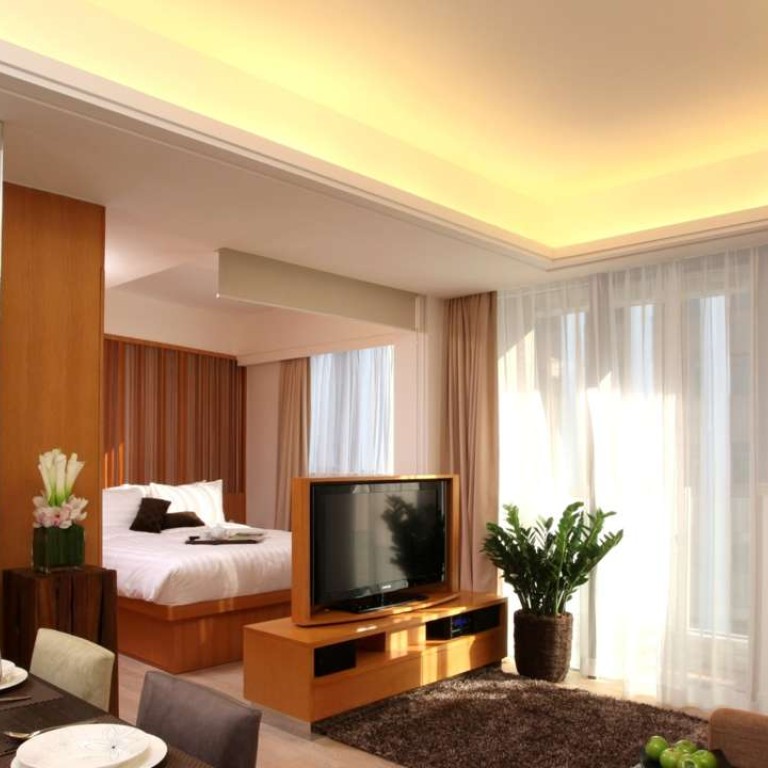 Hong Kong's serviced apartment operators make their venues seem like home
Organised gatherings with like-minded individuals foster a sense of neighbourliness for business travellers
The globe-trotting life of the business traveller may seem glamorous but, at the end of the day, there's no place like home. Regardless of the duration of your posting, you want it to feel like home, in every sense.
Serviced apartment operators in Hong Kong are bridging that gap by providing properties which don't only meet residents' basic accommodation needs – with a comfortable place to sleep, cooked meals and work – but kick-start their social network as well. Organised gatherings that foster a sense of neighbourliness achieve this.
According to a report on the hospitality sector by professional services firm EY, opportunities for social engagement with like-minded individuals form part of the millennial generation's expectation for "lifestyle lodging products" as they shift locations in the mobile workplace. Akin to a traditional members' club, such offerings make them feel part of a community, which many see as a welcome alternative to existing solo in a lonely hotel room, or running the gauntlet of the town's entertainment strips.
COMO COMO in Causeway Bay provides organised activities – including a community breakfast on Sundays – and places where residents can make their own fun, such as a large roof garden with barbecue facilities.
Guests of Vega Suites in Tseung Kwan O are encouraged to hang out on the open-air terrace, equipped with luxury outdoor furniture and a barbecue area, as are residents of GARDENEast in Wan Chai, which has its own landscaped garden on site.
Harbour Plaza North Point organises occasional activities, such as a poolside barbecue for long-stay residents of its service suites, and the Ascott Limited offers group activities at its Hong Kong properties, such as fitness classes and cooking demonstrations. Shama has a lifestyle programme offered across its Hong Kong portfolio.
"Tenants staying in serviced apartments nowadays tend to look for a lifestyle instead of accommodation only," says Marilyn Fu, director, sales and marketing, north Asia, ONYX Hospitality Group. "They would like to fast track their social life in the host city."
"We understand that they don't want to feel like a stranger, and this is why Shama offers its 'no boundaries' programme, bringing networking opportunities and insider tips to tenants allowing them to immerse into the new environment, and in effect live like a local."
Activities organised as part of the programme have included a neighbourhood tour to familiarise new arrivals with the local culture, lifestyle venues and amenities. "We hold events in our friendly community, and share recommendations on the hidden gems of the area that span all aspects of living," Fu says.
Some of the activities organised have included a workshop on lip balm and mosquito-repelling candle making, a latte art workshop, yoga sessions, farmer's market visit, and potluck party.
"In November, we will be organising a Thai cooking demonstration, using home-grown herbs from Shama's signature herb garden," Fu says.
Some of the more luxurious properties have a clubhouse where residents can mingle. Taikoo Place Apartments in Swire Properties' portfolio has a central living room with refreshment bar and reading lounge, opening onto an outdoor terrace. The wellness facilities of its clubhouse include a gym and two spas, and residents can even chat over the weekly wash at the in-house laundry.
At Gateway Apartments, the plush, Wharf-owned serviced apartment property at Harbour City in Tsim Sha Tsui, residents enjoy membership to the exclusive Pacific Club for the duration of their stay. The 140,000 sq ft private members' club offers leisure facilities and dining options, including indoor and outdoor tennis courts, pools, his 'n' her spas and lots of cool recreational spaces including an outdoor barbecue terrace.
Organised activities range from children's swimming lessons to adults' water aerobics; from cooking classes to wine appreciation dinners. Regular social tennis mornings are held for women on weekdays, and mixed tennis tournaments at weekends. Tenpin bowling and group fitness classes are also scheduled.
During school holidays a full programme of children's activities is offered, and at festival times such as Christmas and Lunar New Year, the focus is on culturally-significant activities, such as lantern making.
"While it's all fun, we have a strong educational element as well," says Ronald Loges, general manager, Gateway Apartments.
Opportunities to contribute to the community, as well as engage with it, may be found at some properties. Residents of Gateway Apartments knit scarves to keep elderly citizens warm in winter, distributed by the Salvation Army. CHI Residence invites its residents to participate in fundraising yoga practice each Monday, with proceeds going to the non-profit YAMA Foundation.
This article appeared in the South China Morning Post print edition as: Operators big on community spirit