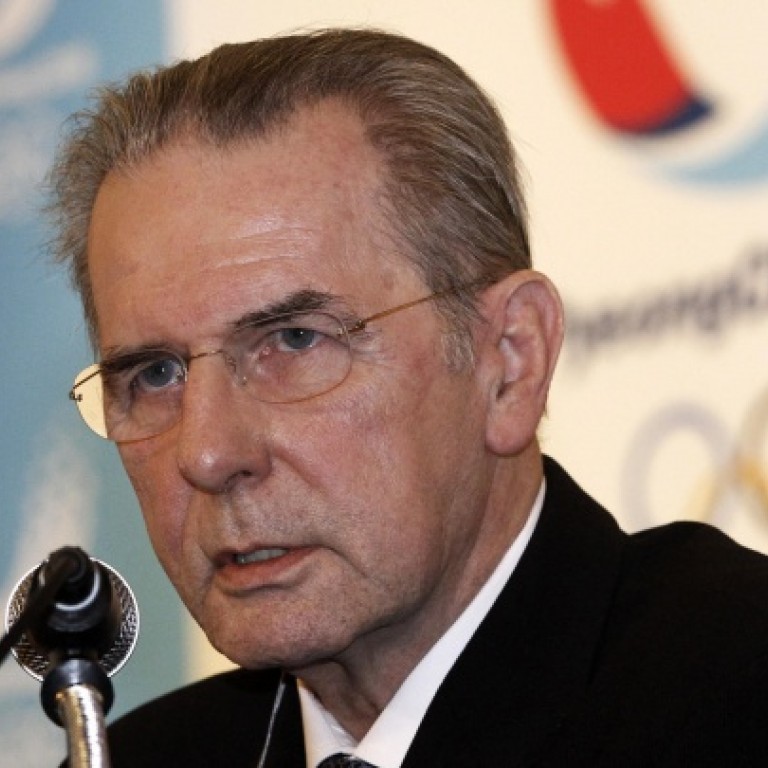 Crunch talks will map out future of games
Gathering of leaders in St Petersburg will tackle three issues - the IOC presidential race, bids for 2020 and which new sport will be included
Call it the perfect storm of Olympic politics. With sports leaders gathering in St Petersburg, Russia, this week for a global convention, three high-profile campaigns will be played out at the same time in an unusual confluence of issues that will set the tone for the future of the Olympic movement.
The race for the International Olympic Committee (IOC) presidency, the bidding for the 2020 Summer Games and the fate of wrestling will be on display at the SportAccord conference and IOC executive board meetings.
About 1,500 delegates are expected for the conference, which opens today and will feature an appearance later in the week by Russian President Vladimir Putin. His presence will underscore Russia's commitment to its first Winter Games, which will take place in the Black Sea resort of Sochi in less than nine months.
The centrepiece of the meetings will be tomorrow's decision by the IOC board on which sport or sports to recommend for inclusion in the 2020 Olympics. Three months after it was surprisingly removed from the list of core sports, wrestling will have a chance to climb back into contention for a spot in 2020.
Also competing for the single opening are seven other sports: a combined baseball-softball bid, karate, roller sports, sport climbing, squash, wakeboarding and wushu.
The sports will make closed-door presentations to the IOC board, which will then decide on recommendations to submit to the IOC general assembly for a final decision in Buenos Aires, Argentina, in September.
There is widespread speculation that the executive board will select a shortlist of three or four, including wrestling. Squash and karate have been cited as other leading contenders.
"Everything will be done on merit and respecting the rights that the federations have," IOC president Jacques Rogge said.
Wrestling, a sport with a tradition dating back to the ancient Olympics, has gone through a major upheaval since it was dropped by the IOC in February. The decision caused a worldwide outcry and led an improbable alliance of the United States, Iran and Russia to push for its return.
Governing body Fila has elected a new president, Nenad Lalovic of Serbia, and brought women and athletes into decision-making roles. It has also adopted a series of rule changes designed to make the sport more exciting and easier for spectators to understand.
"The federation definitely understood the reasons why they were ousted and they reacted well," Rogge said.
"That does not guarantee them a spot, but they have addressed the shortcomings."
The process has caused some consternation in IOC circles. If wrestling ends up being voted onto the programme in September, it means that no new sport will be brought in for 2020, which was the original intention.
The debate over the sports line-up comes in the thick of the IOC presidential campaign - with all candidates to be on show this week in St Petersburg. Rogge, who replaced Juan Antonio Samaranch in 2001, steps down in September after 12 years.
Five members have declared their candidacies in the past two weeks - IOC vice-presidents Thomas Bach of Germany and Ng Ser Miang of Singapore, finance commission chair Richard Carrion of Puerto Rico, executive board member and amateur boxing association chief C.K. Wu of Taiwan, and international rowing federation head Denis Oswald of Switzerland.
Former pole vaulter Sergei Bubka, an executive board member from Ukraine, is expected to declare his candidacy this week and complete the record field of six candidates.
Bach is considered the front runner, but the large field indicates there is no consensus and votes could be split in the September 10 election.
Rogge, who has pledged to remain neutral, said he had seen some of the candidates' manifestos and believed whoever was elected would follow in his path.
"There is no sign of revolution," Rogge said. "There is a sign of necessary evolution. I don't expect a major shift from what has been done under Samaranch and me, and I believe it was quite successful."
The presidential candidates will not be the only ones lobbying in St Petersburg. So, too, will be the three cities bidding to host the 2020 Olympics - Istanbul, Madrid and Tokyo.
Bid leaders will make public presentations on Thursday to the SportAccord delegates, a key chance to get their message across to an international audience. They will make pitches to IOC members in July, two months before the vote in Buenos Aires on September 7.
An IOC evaluation commission will release its report on the bids next month.
This article appeared in the South China Morning Post print edition as: Crunch talks will map out future of games