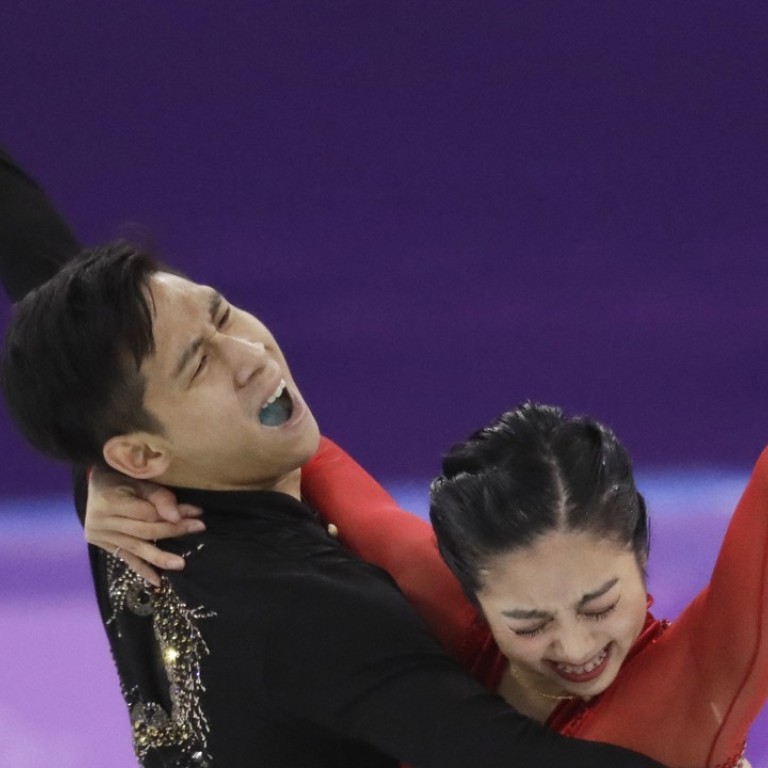 'Gold is ours in Beijing': China's Sui Wenjing and Han Cong look ahead after pairs silver at Winter Olympics
The duo finish an agonising 0.43 of a point behind gold medal winners Aljona Savchenko and Bruno Massot, of Germany
Battling a foot injury that hindered her movements, China's Sui Wenjing vowed to win gold in front of home fans in four years' time after she and her partner, Han Cong, took silver in the Winter Olympics pairs figure skating competition in Gangneung on Thursday.
The 22-year-old Sui said he was in pain during practice and while performing her routine with Han, 25, as they lost the gold to Germany's Aljona Savchenko and Bruno Massot – who set a free skate world record – by just 0.43 of a point.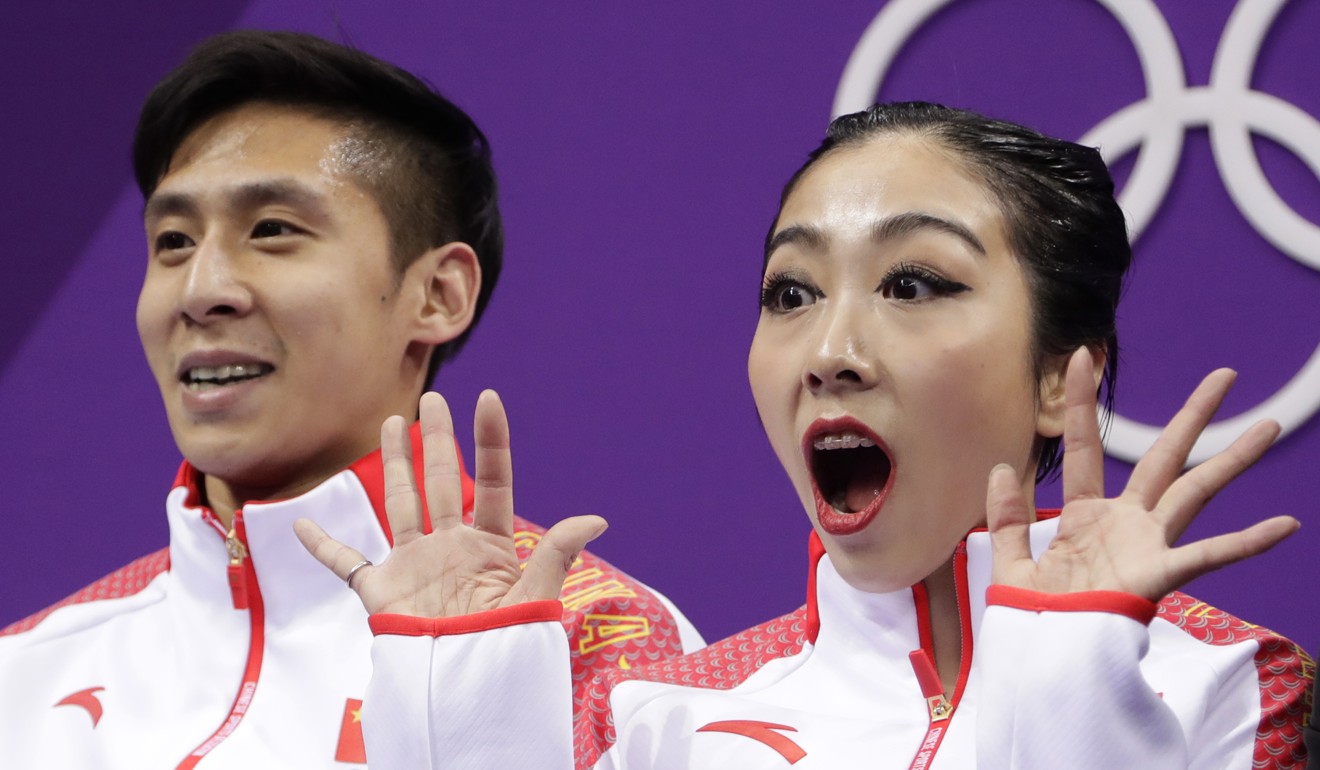 Hot favourites and world champions Sui and Han, both from Harbin, scored 235.47, with the Germans earning 235.90. Canada's Meagan Duhamel and Eric Radford won bronze with 230.15.
"I was quite nervous, this being my first Olympic Games," said a tearful Sui, having led the field after the short programme. "We really wanted to do well, but simply fell too short in the end. But I hope that this will give us the motivation we need over the next four years to do well again at the Beijing 2022 Games when we will be at home.
"It was a very small gap. If they won by a big margin, I wouldn't be so disappointed. Every morning when we practice the foot [injury] is painful. But this is a life experience. I have learned a lot, it is our first Olympics and we are still young. There are still many opportunities."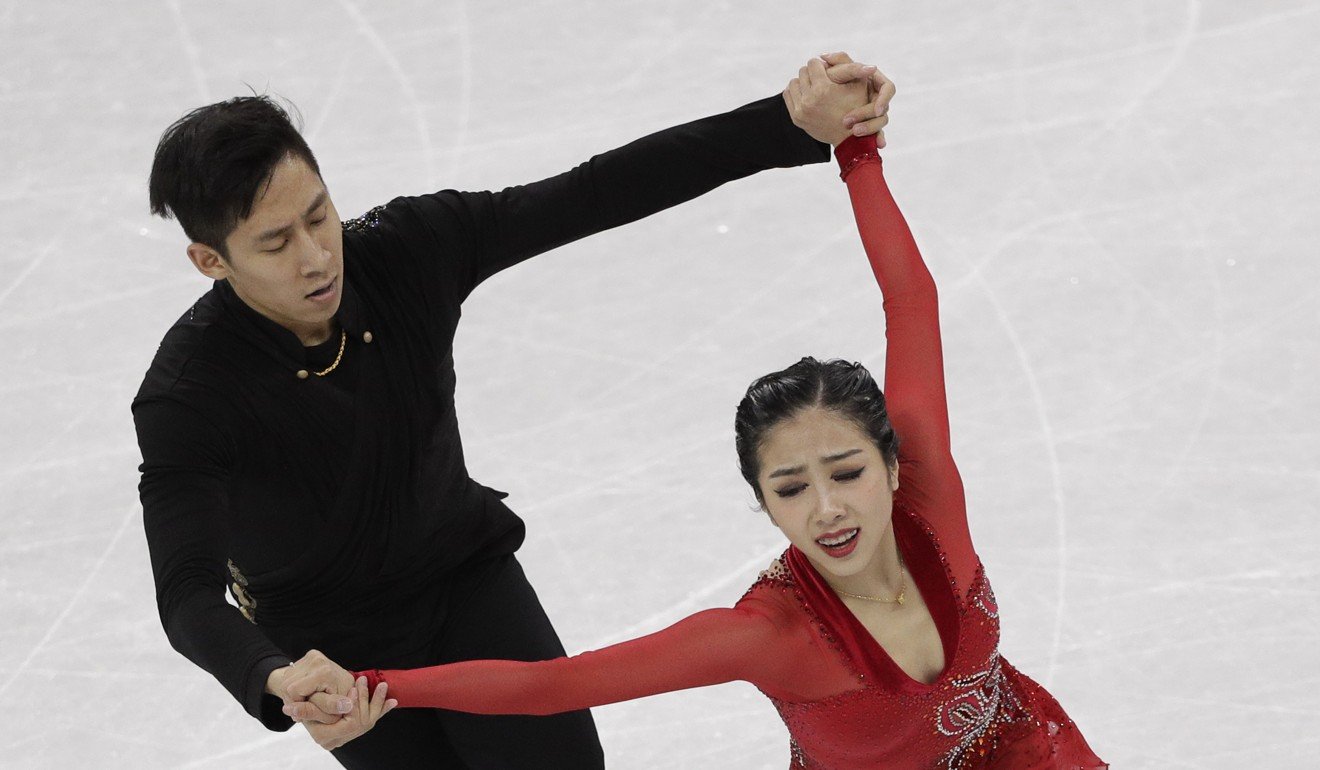 Han said he was proud to represent China at the Winter Olympics and was also looking forward to Beijing 2022.
"We may not have been able to win gold during the Lunar New Year but there are no regrets," he said. "Our aim is for gold in Beijing."
The 34-year-old Savchenko's dream of an elusive first gold at her fifth Winter Games had looked dashed after an unfortunate error by her French-born partner Massot – who only received German citizenship in November – in Wednesday's short programme.
His double instead of a triple salchow left him distraught and them trailing their Chinese rivals in fourth. But 24 hours later Massot righted that wrong, matching his decorated ice companion step for step, their dance to La Terre vue du ciel by Armand Amar holding the crowd at the Gangneung Arena in thrall.
At the end of their performance they lay in each other's arms on the ice, before Massot bowed to his partner and they made their way to the "kiss and cry" corner, where the tears flowed when their score of 159.09 points flashed up, beating the world record they set of 157.25 at the Grand Prix Final in December.
They had to then sit and watch as first Duhamel and Radford, team event gold medallists, then Sui and Han tried but failed to deny them their moment of glory.               
Ukrainian-born Savchenko represented her country of birth in her first Olympics in Salt Lake City in 2002.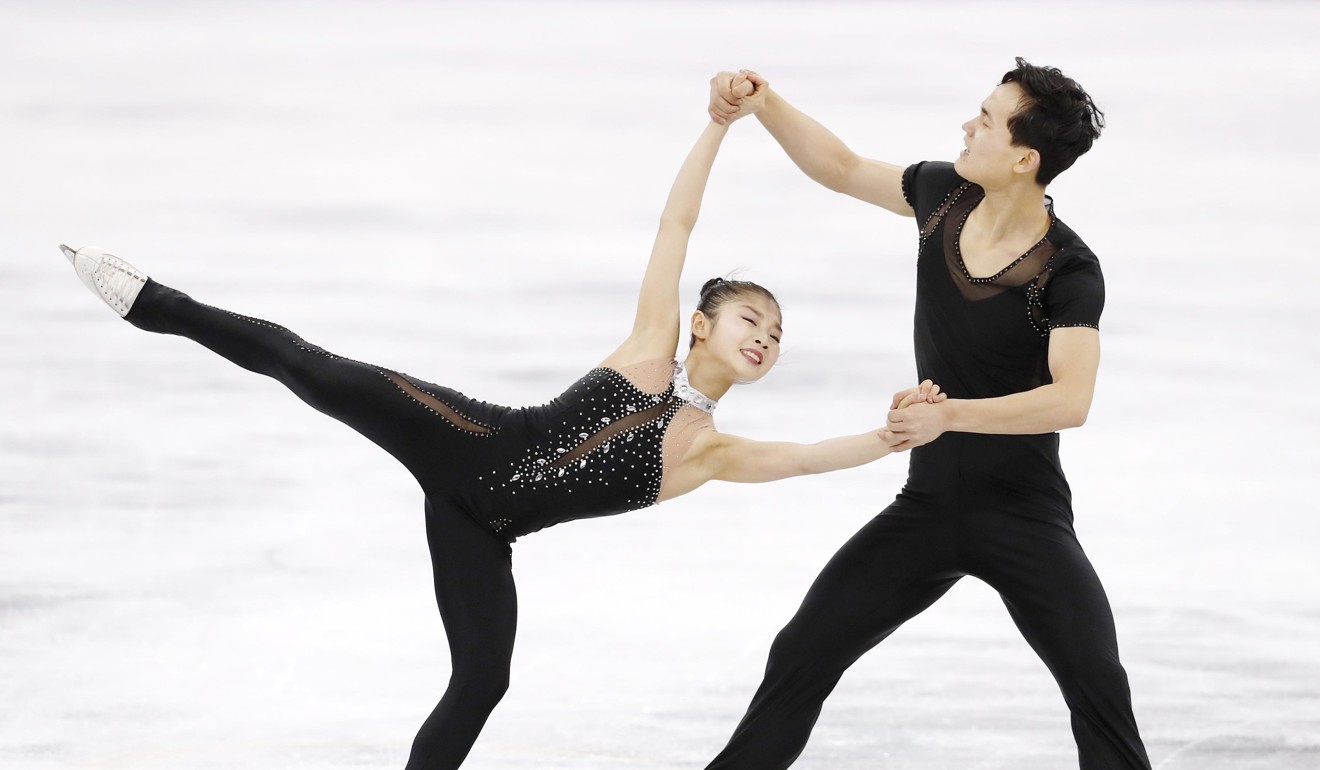 Despite finishing 13th, North Korean duo Ryom Tae-ok and Kim Ju-sik were thrilled at their personal-best display and touched by the reception given by the home crowd in South Korea.
With North Korea's self-style "Army of Beauties", a 200-strong band of cheerleaders, erupting in song at every triple twist lift and double axel, the pair earned 124.23 points to beat their previous best of 119.90 for a highest ever total of 193.63.
Kim said: "I was very nervous about the competition, but once we went in, the sight of our cheer squad and the southern countrymen cheering together offered great support and stimulation.
"I'd like to express my gratitude to the people of the South. I was deeply moved by the Olympics in the South."