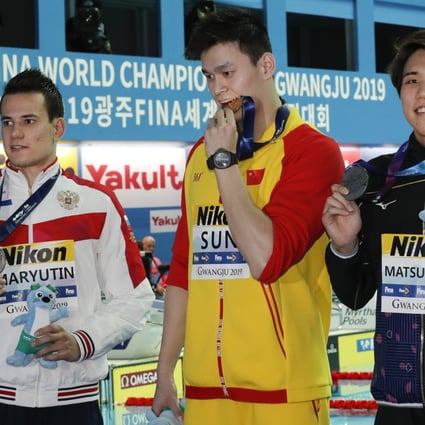 Sun Yang with Duncan Scott, Martin Malyutin and Katsuhiro Matsumoto at the medal ceremony at the 2019 world championships. Photo: AP
Sun Yang scandal: who gets the disgraced Chinese swimmer's medals if he is stripped of his titles?
A United States Anti-Doping Agency chief executive has added his name to a growing list of people calling for Sun to have his medals taken away
The question now is: how far back could this go, given Sun has won dozens of medals over the past 10 years?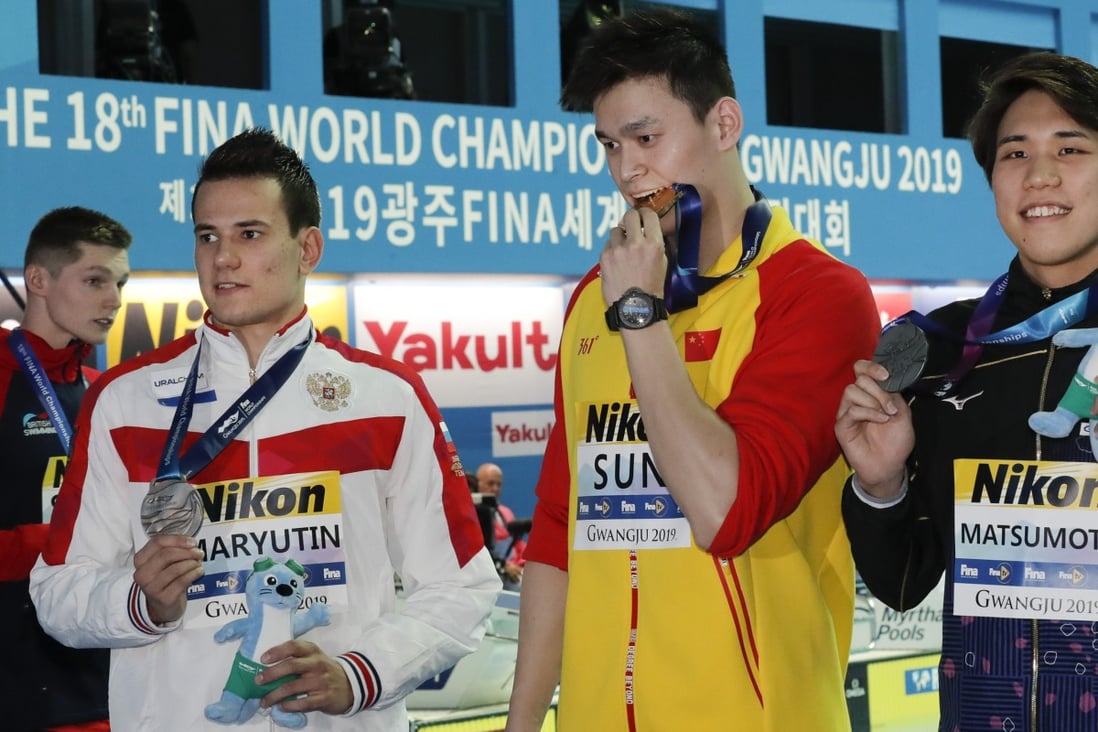 Sun Yang with Duncan Scott, Martin Malyutin and Katsuhiro Matsumoto at the medal ceremony at the 2019 world championships. Photo: AP