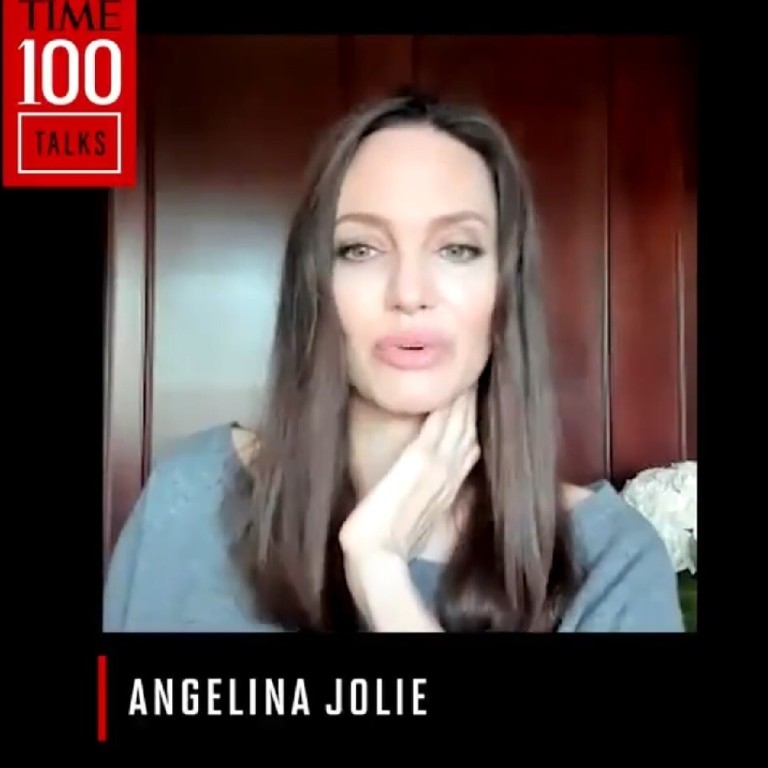 Tokyo Olympics: Angelina Jolie hears how refugee athlete swam for 3½ hours to escape war in Syria
The Hollywood star and UNHCR special envoy takes part in virtual chat with swimmer Yusra Mardini, Paralympian Abbas Karimi and runner Anjelina Nadai Lohalith
Mardini says her example is only one of millions when it comes to refugees who escape war and hardship in search of safety
Hollywood star and UNHCR special envoy Angelina Jolie praised the "strength and resilience" of athletes from the IOC Refugee Olympic Team as she heard the story of swimmer Yusra Mardini, who swam three and a half hours in the Aegean Sea after fleeing war-torn Syria.
The 46-year-old Jolie, who won an Oscar for her role in 1999 movie
Girl, Interrupted
, chatted virtually with Mardini, Paralympic swimmer Abbas Karimi (Afghanistan) and runner Anjelina Nadai Lohalith (South Sudan) ahead of the
2020 Tokyo Olympics
and Paralympics.
The 23-year-old Mardini, who is hosted by the German National Olympic Committee, has been hailed as a hero for her epic swim after the dinghy carrying her, her older sister and many others broke down after leaving Turkey. However, she pointed out that her story, in which she and her older sister crossed several countries illegally, was just one among millions.
"To be honest, when I talk about this story I know a lot of the people and a lot of media make it out to be, saying I am a hero and all of that. Thank you for that," Mardini said. "But then I remember, I'm always trying to tell the story because I want them to know that this is one of the millions [of] stories.
"You have a really small dinghy and it's [used] for vacations and seven people go on it usually. And we were liked packed on it, 20 people. Usually it's about 10 kilometres and takes about 45 minutes to Greece from Turkey, and unfortunately, our boat engine didn't work any more after 15 minutes and the more brave person was my sister.
"She was the first one to jump into the water and I jumped from the other side. Before she went into the water she told me 'if anything happens, swim. Go. Don't wait for me'.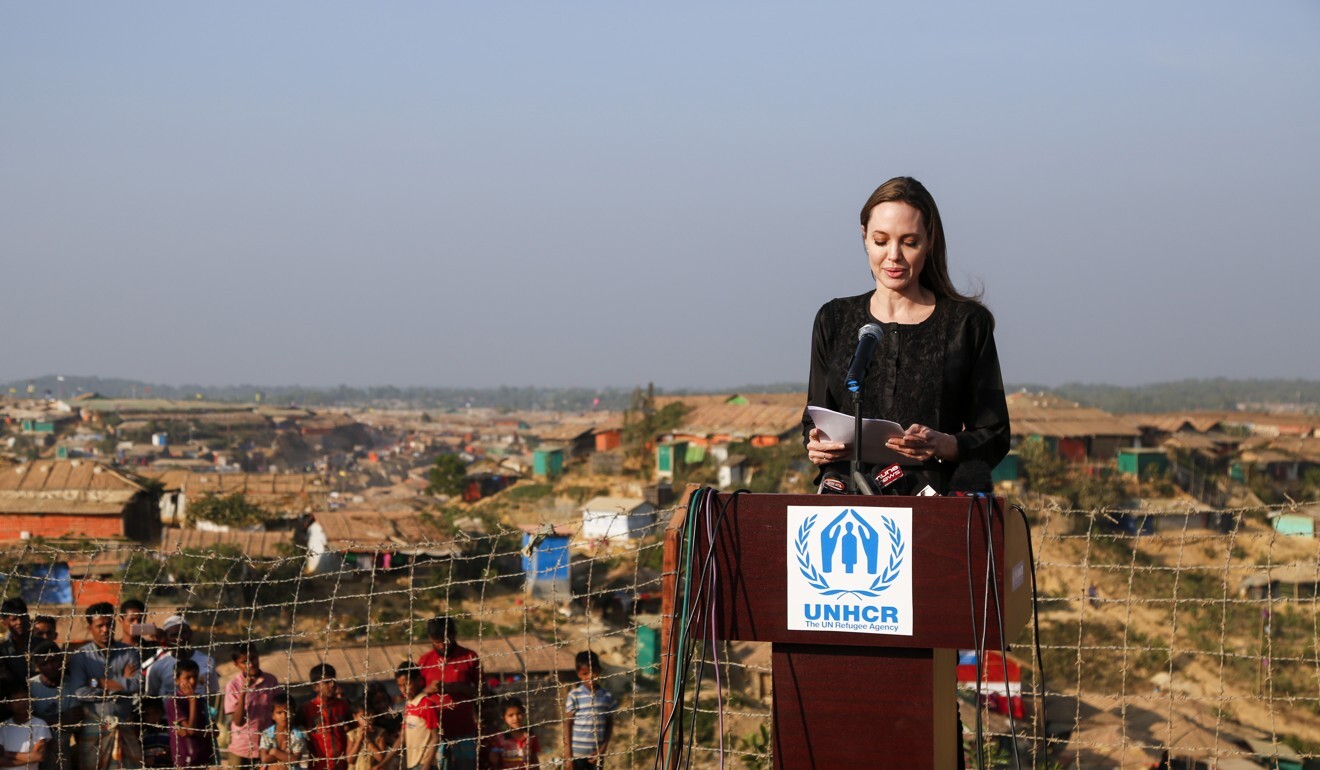 "It was really crazy. After three hours and a half we made it to shore. We threw everything into the water, all the belongings. So I arrived without any shoes, just jeans, T-shirt and a little selfie bag where I put the phone and the money. It's like this for almost every refugee to be honest. Thank God we made it and then continued crossing other countries."
The video chat was organised by Time 100, which releases an annual list of who they consider are the world's 100 most influential people.
The
29-strong refugee team
are expected to arrive in Tokyo this week. They will be the second refugee squad to compete at the Games after making their debut in Rio in 2016. Mardini is among the athletes who took part in Rio.
Mardini, who represented Syria at the 2012 Fina World Short Course Championships, said she and her sister have been swimming since they were young, encouraged by their father. The UN estimates there are around 80 million displaced people around the world.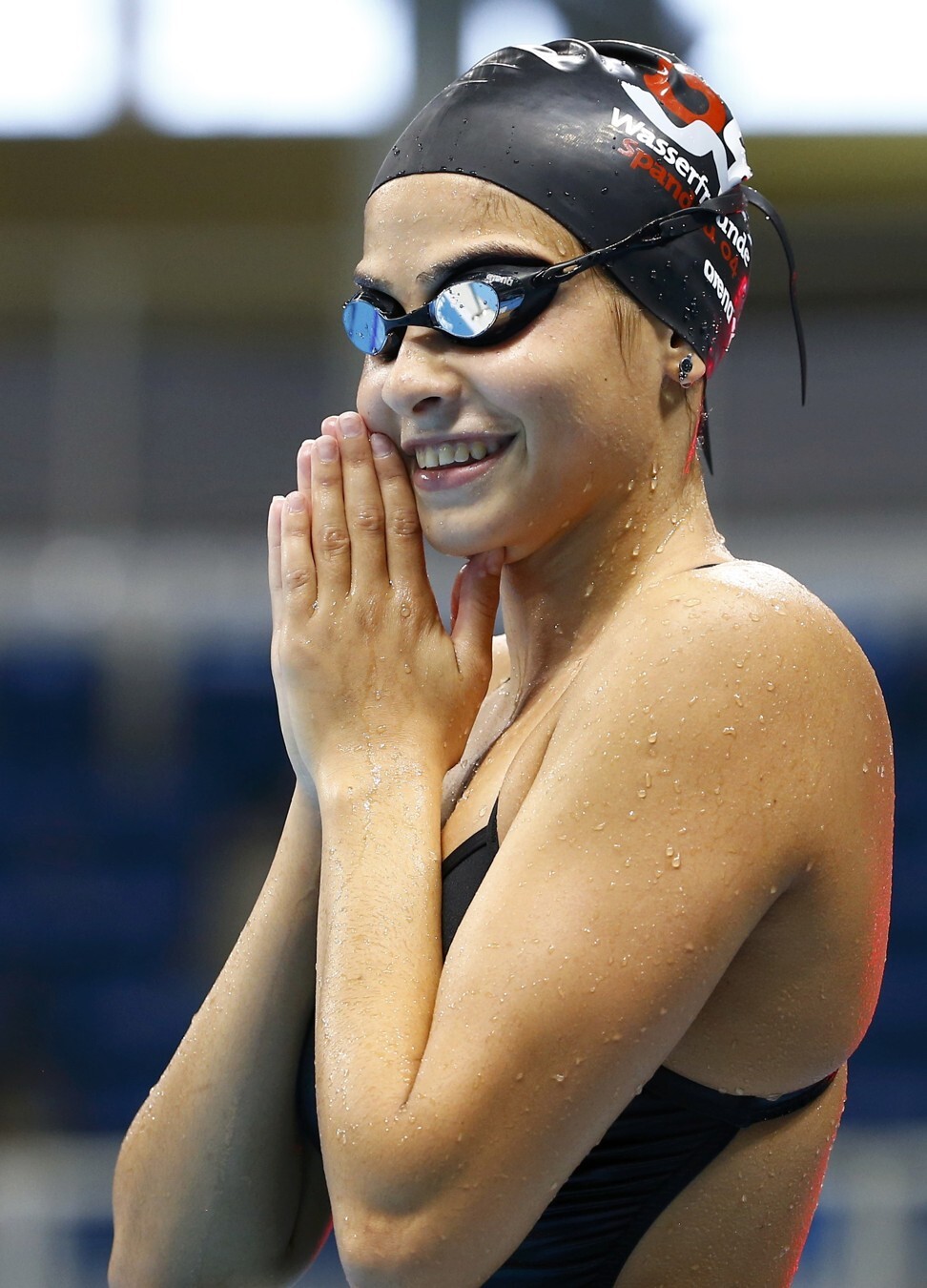 "That is extraordinary," said Jolie, who was appointed a special envoy to the UN's refugee body in 2012. "And I love how you say it's millions of people. That's why I've always been so drawn to working with refugees, because I've learned so much and I'm so inspired by their strength and resilience.
"It just comes together in such a human way that most people just … fortunately for them, they are never in those extremes but life has brought to you, both in the hardships but also in what you have seen in the human spirt and what you bring."