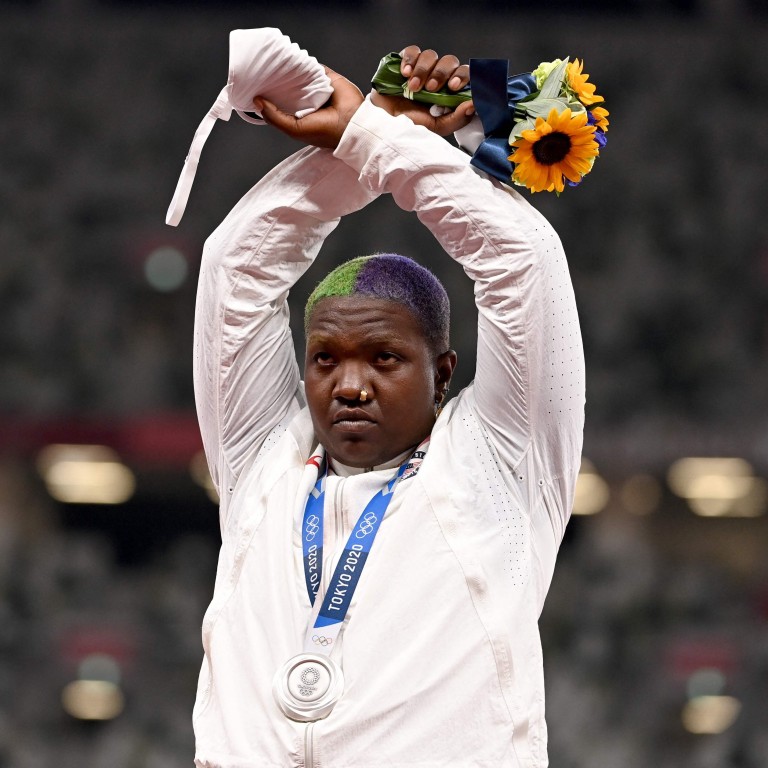 Tokyo Olympics: athletes protest in creative ways to sidestep Rule 50 and express their views
The IOC's controversial Rule 50 bans athletes from demonstrating or engaging in propaganda during competition and on the podium but many do it anyway
The Olympic Games offer a rare and effective platform to reach millions of people watching around the world, and some athletes simply cannot resist
However politically neutral the International Olympic Committee (IOC) says it is, the Games has always been a platform for protest in its various forms.
From boycotting the Games, to taking a knee, to gestures on the podium – athletes throughout history have found ways to make their voices heard.
In a controversial statement by the IOC in April, protests on podiums remained banned, with the committee's Rule 50 barring any kind of "demonstration or political, religious or racial propaganda" at the Games.
The rule was relaxed for the
Tokyo Olympics
to let athletes take part in some demonstrations before competitions, but not on the podium.
Despite these regulations, here's how some athletes have continued to use this international platform to raise awareness for a number of social issues.
Raven Saunders' X sign podium protest
US shot putter Raven Saunders crossed her arms above her head after receiving her silver medal on the podium, saying it represented "the intersection of where all people who are oppressed meet".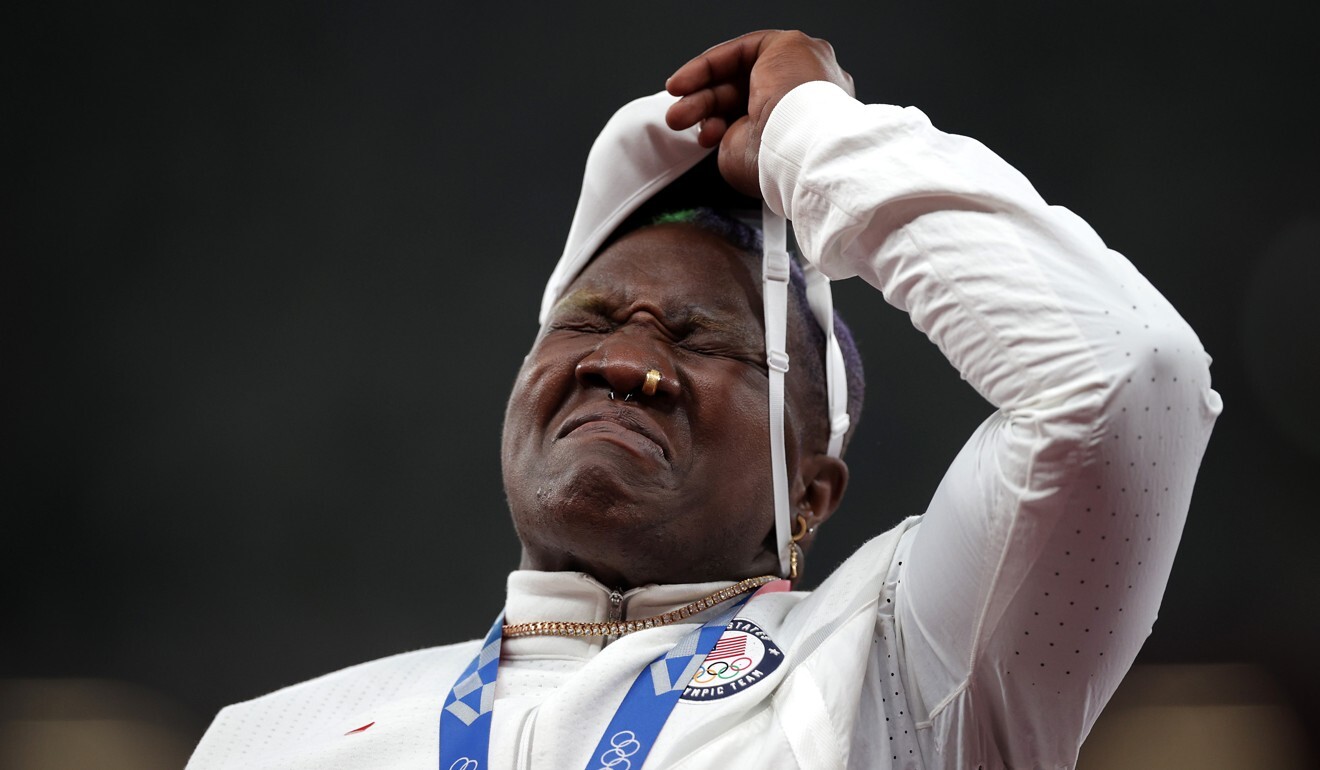 The 25-year-old, who is black and openly lesbian, has spoken up about her struggles with depression, and wanted to give a voice to "people all around the world who are fighting and don't have the platform to speak up for themselves". The US Olympic and Paralympic Committee said Saunders' demonstration was respectful and did not violate their rules.
A group of American athletes have been planning a series of protests and collectively chose the X sign as their symbol, Saunders told The New York Times. "Let them try and take this medal," Saunders tweeted in response to her protest. "I'm running across the border even though I can't swim."
Fencing team wear pink masks for sexual assault awareness
Three out of four fencers on the US men's épée team wore pink masks during their opening match to support victims of sexual assault, leaving their teammate Alen Hadzic, who has been accused of sexual misconduct, the only one wearing a black mask.
Three female fencers have accused Hadzic, a reserve on the team, of sexual misconduct between 2013 and 2015. Although he was temporarily suspended from fencing in June, he denied the accusations and was able to restore his Olympic eligibility after an appeal.
But Hadzic is still ostracised by the US team. Citing safety concerns, USA Fencing ruled Hadzic would have to fly to Tokyo separately, reside outside the Olympic Village and be banned from practising with female teammates.
Olympic fencer Jackie Dubrovich called the wearing of the pink masks "performative activism". "The people/systems who enabled & protected a violent predator are not being held accountable," she wrote in an Instagram story. "Female athletes were not protected & our safety was deemed unimportant."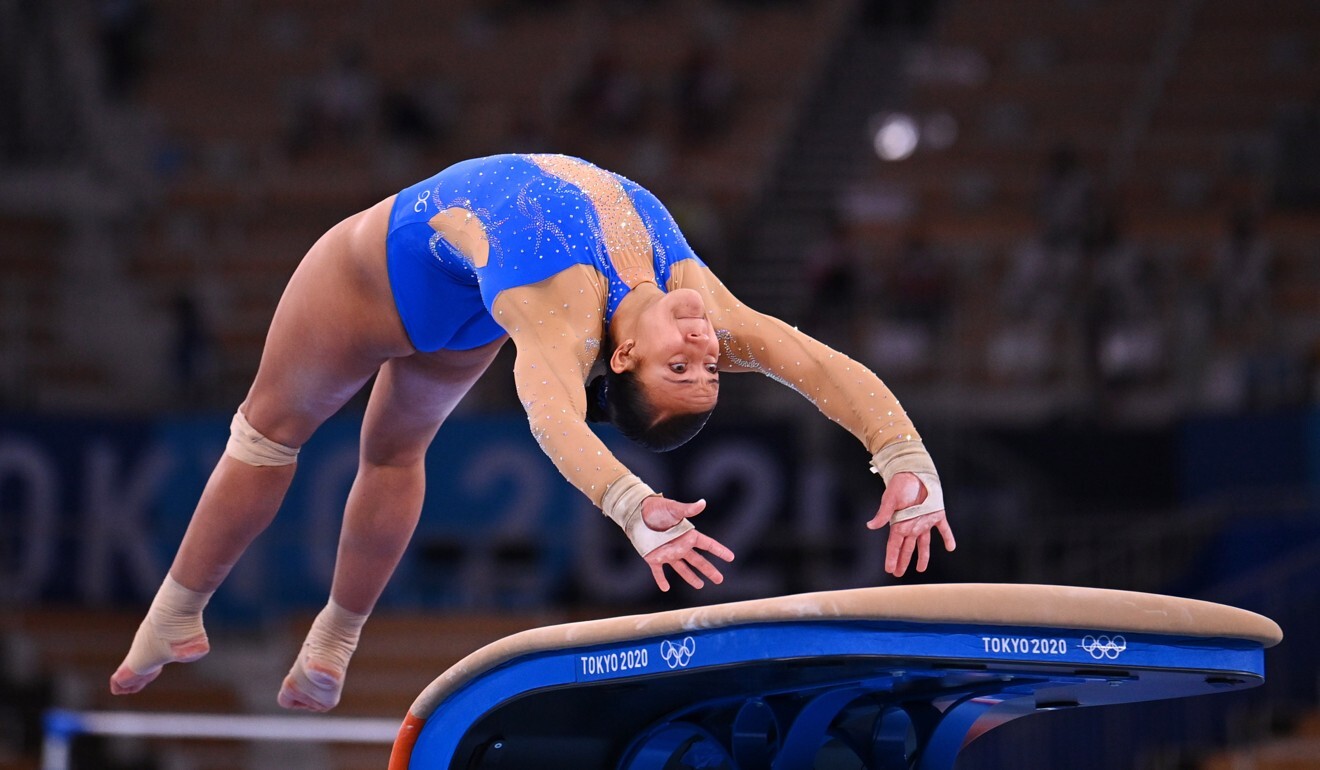 Costa Rican gymnast's Black Lives Matter protest
At the closing of her floor routine on July 25, Costa Rican gymnast Luciana Alvarado looked to the sky and raised a fist while taking a knee, a self-choreographed gesture she incorporated to pay homage to the Black Lives Matter movement and the fight against racial inequality.
"We're all the same – we're all beautiful and amazing," the 18-year-old told Associated Press, adding how she hoped her actions would help promote equality, respect and dignity for all. As the first Costa Rican gymnast to qualify for the Olympics, Alvarado was determined to use her routine to highlight the importance of speaking out for equal rights on the global stage.
An outcry to end discrimination and police brutality against black people was reignited in May last year following the death of George Floyd, an unarmed black man, at the hands of a white police officer in Minneapolis, United States.
German women's gymnastics team's change of attire
The German women's national gymnastics team opened their qualification round on the uneven bars last Sunday with a powerful fashion statement. The team opted to wear full-length red and white unitards instead of the traditional bold, sparkly leotards.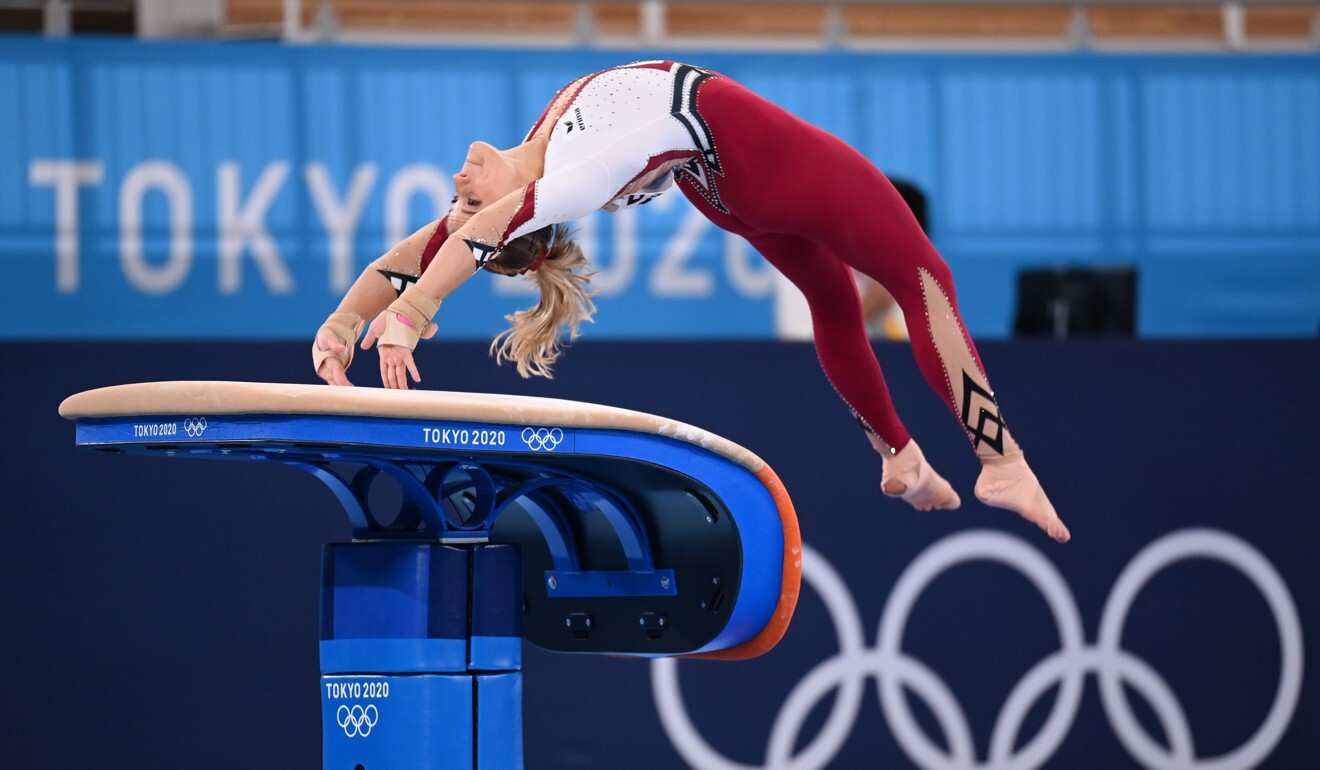 Sarah Voss, Elisabeth Seitz, Pauline Schaefer-Betz and Kim Bui said their choice of outfit was designed to protest against the sexualisation of their sport and promote the freedom of choice by encouraging women to wear what they feel comfortable in.
Voss, a 2019 German all-around champion, said the team wore similar outfits during their training and agreed on their choice of attire before the competition.
"As you are growing up as a woman, it is quite difficult to get used to your new body in a way," the 21-year-old gymnast told Reuters. "We want to make sure everyone feels comfortable and show everyone that they can wear whatever they want and look amazing, feel amazing, whether it is in a long leotard or a short one."
The 2020
Tokyo Olympics
was the first since Larry Nassar, former team doctor for the US women's gymnastics team, was sentenced to 175 years behind bars in 2018 for decades of sexual abuse against young gymnasts.
Australian women's football team poses with Aboriginal flag
Before their group G kick-off against New Zealand on July 21, the Australian women's football team, also known as The Matildas, posed for a picture with an unfurled Aboriginal flag, drawing widespread support and messages of solidarity from many Australians around the world.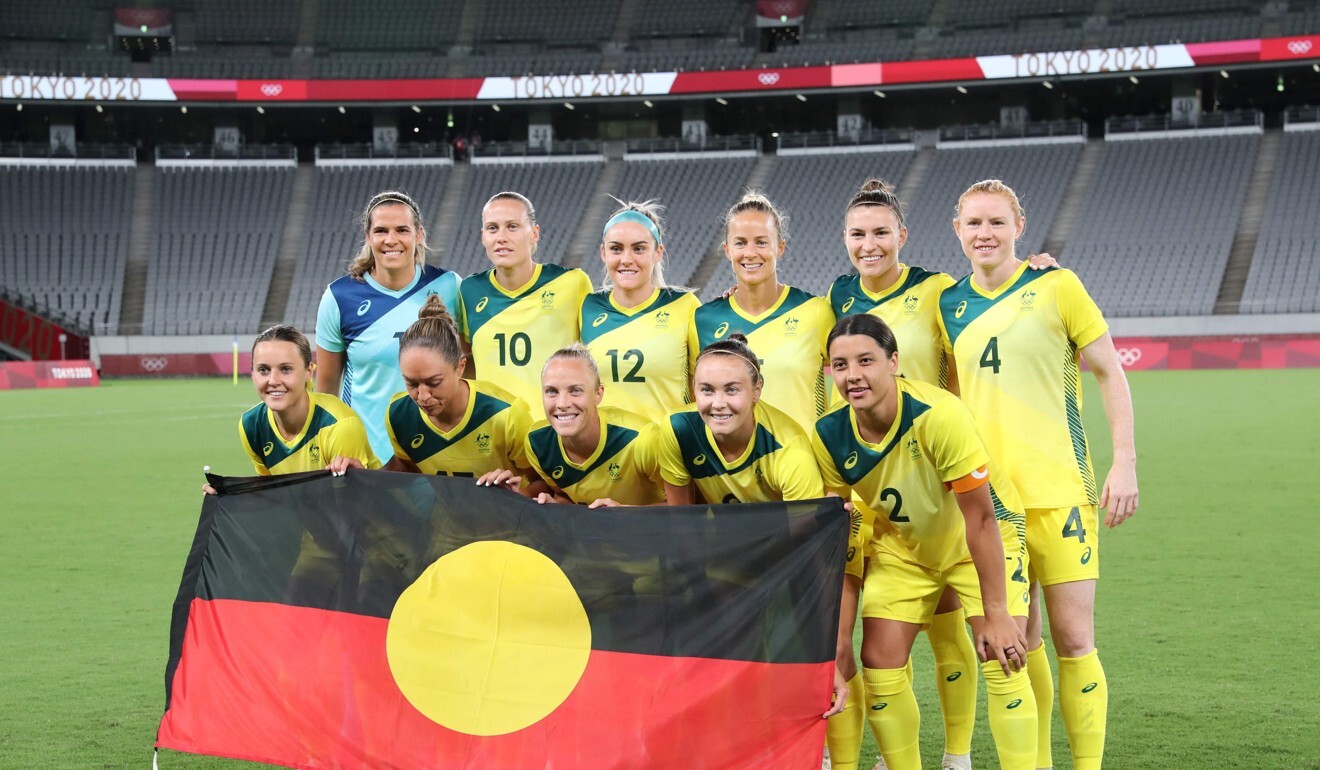 As the Australians stood arm-in-arm on the halfway line, the New Zealand team then proceeded to drop to one knee in support of racial equality. Patty Mills, a 2014 NBA champion with the San Antonio Spurs and who is of Aboriginal Australian descent, noted how both teams found strength in each other through the powerful gesture.
"In team sport it is very common for successful teams to come together to do certain things that build the camaraderie," Mills told Reuters. "It seemed like it was a team thing that everyone got behind. Whatever is done should not distract them from the game they played."
German women's hockey team captain wears rainbow band to support LGBT rights
While the socks of her teammates displayed the German flag, Nike Lorenz had a bright rainbow band encircled around her left ankle.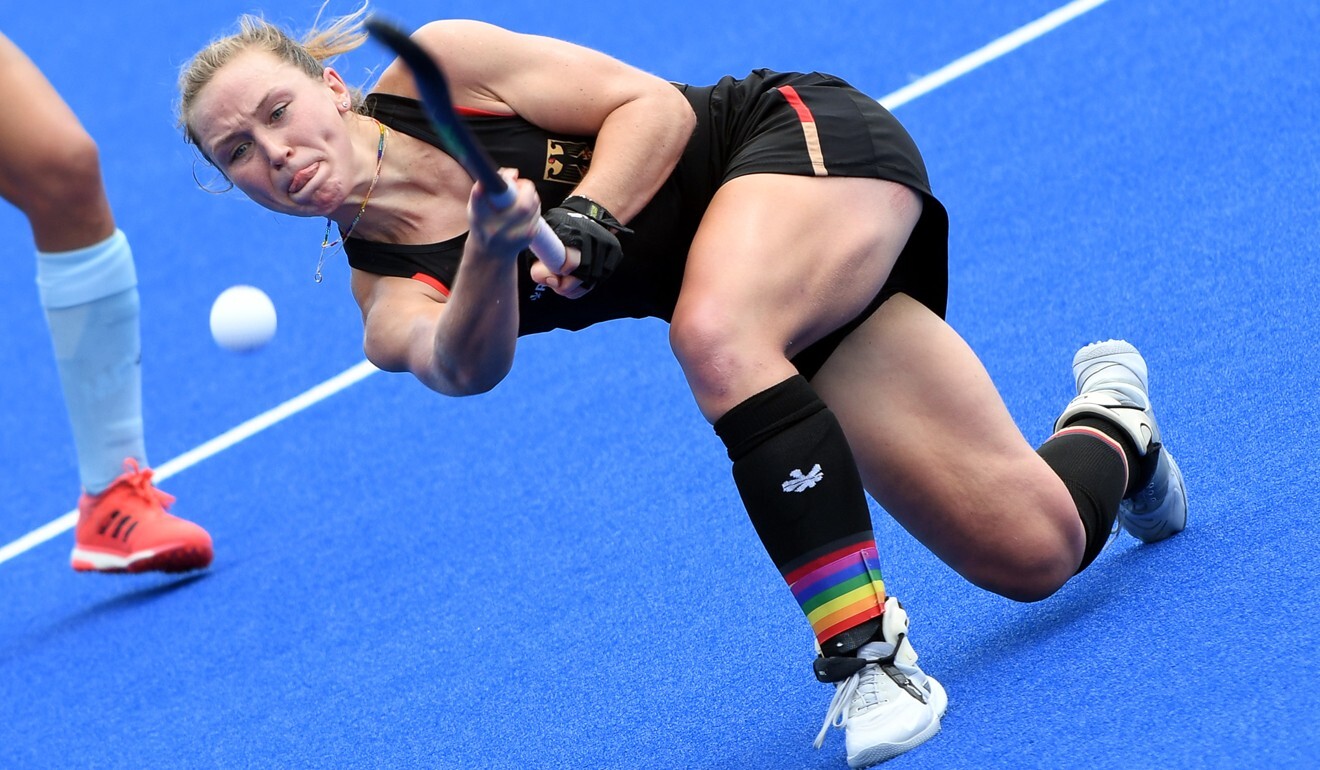 The German women's hockey team captain had worn rainbow-coloured bands at other competitions over the past year, but was uncertain if Rule 50 would ban her from wearing the rainbow at the Olympics. The International Olympic Committee, however, gave her approval to wear it as a symbol of sexual diversity.
Lorenz wore the rainbow band during all of the team's matches to show solidarity with the LGBT community, and the German Olympic Sports Confederation also indicated their support. "We are happy that we have found a common path that makes it possible for the hockey team to make a sociopolitical statement," Alfons Hoermann, the president of the confederation, said.
Cycling gold medallists sport Mao Zedong badges
Cyclists Bao Shanju and Zhong Tianshi were proud to wear pin badges bearing the face of Mao Zedong, the founding leader of the People's Republic of China, when they received their gold medals for the women's cycling team sprint.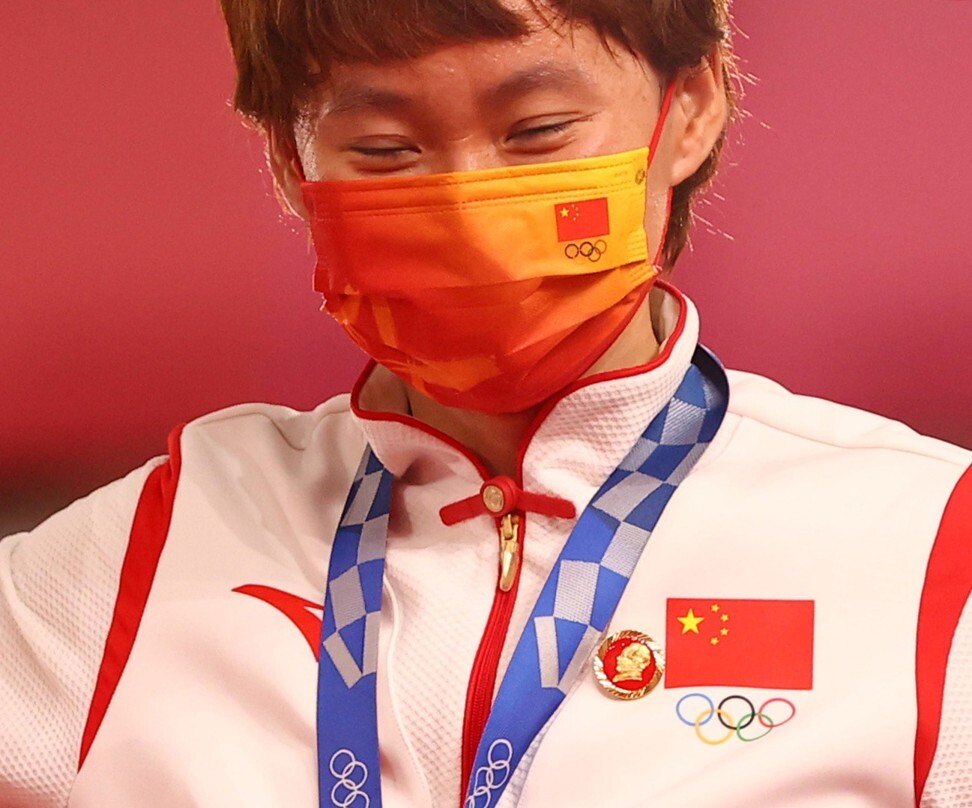 The badges were commonly worn during the Cultural Revolution as a sign of loyalty to Mao, and have experienced a resurgence. Global Times, a nationalistic tabloid affiliated with Communist Party mouthpiece People's Daily, tweeted a picture of the pair with the caption "Zhong Tianshi and Bao Shanju wore Chairman Mao badges at the medal ceremony", but the tweet was deleted within an hour.
On Weibo, the newspaper's official account also made a post captioned "Look! Chairman Mao is on the chest of champions", but it was similarly deleted after a few hours. The IOC on Friday closed the case investigating whether the move violated Rule 50, saying it had reassurance from the Chinese Olympic Committee that the incident would not happen again.