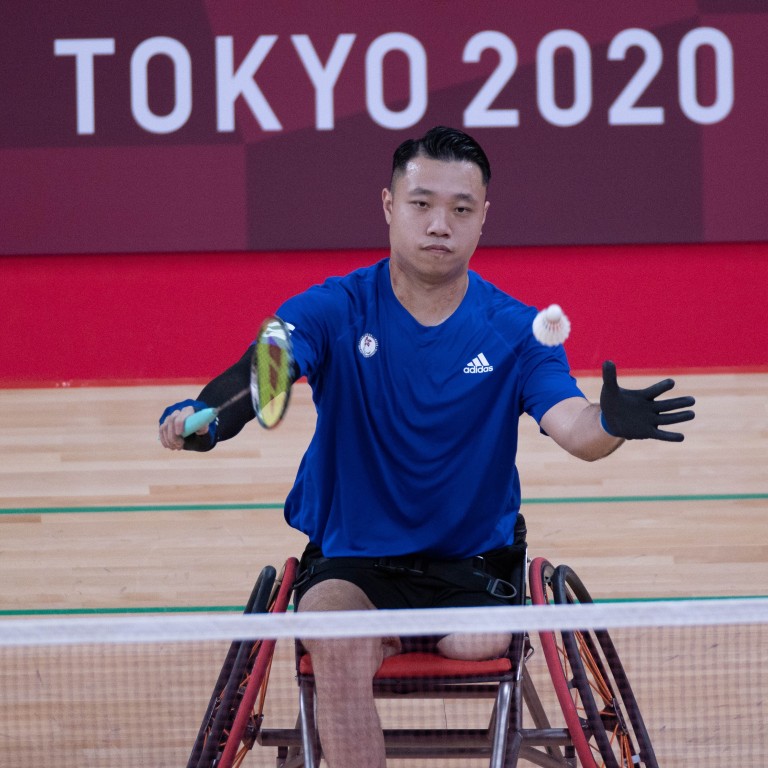 Tokyo Paralympics: Daniel Chan blitzes first opponent to open gold medal quest in wheelchair badminton
The 36-year-old wheelchair badminton player is gunning for a gold medal at the Tokyo 2020 Paralympics
Chan downed France's Thomas Jakobs in straight sets 21-10, 21-8 to kick off his group stage play
Hong Kong's
Daniel Chan Ho-yuen
kicked off his quest for gold with a statement win over France's Thomas Jakobs.
Chan, who is one of the favourites to win gold at the Tokyo Paralympics, beat Jakobs 21-10, 21-8 in a match that lasted less than half an hour.
His next match is at 12pm tomorrow (Hong Kong time) against Japan's Daiki Kajiwara at the Yoyogi National Stadium in Tokyo. Chan is ranked second in the world in the WH2 category according to the Badminton World Federation, and is aiming to reach the gold medal final, which will take place on Sunday.
Chan told the Post in a 2019 interview that badminton helped him put his life back together after a car accident. Chan was involved in 2008 crash at the age of 22 and lost the use of his legs.
"Going back to the court to train that first time after," Chan said, "It felt so familiar. I felt like I belonged somewhere."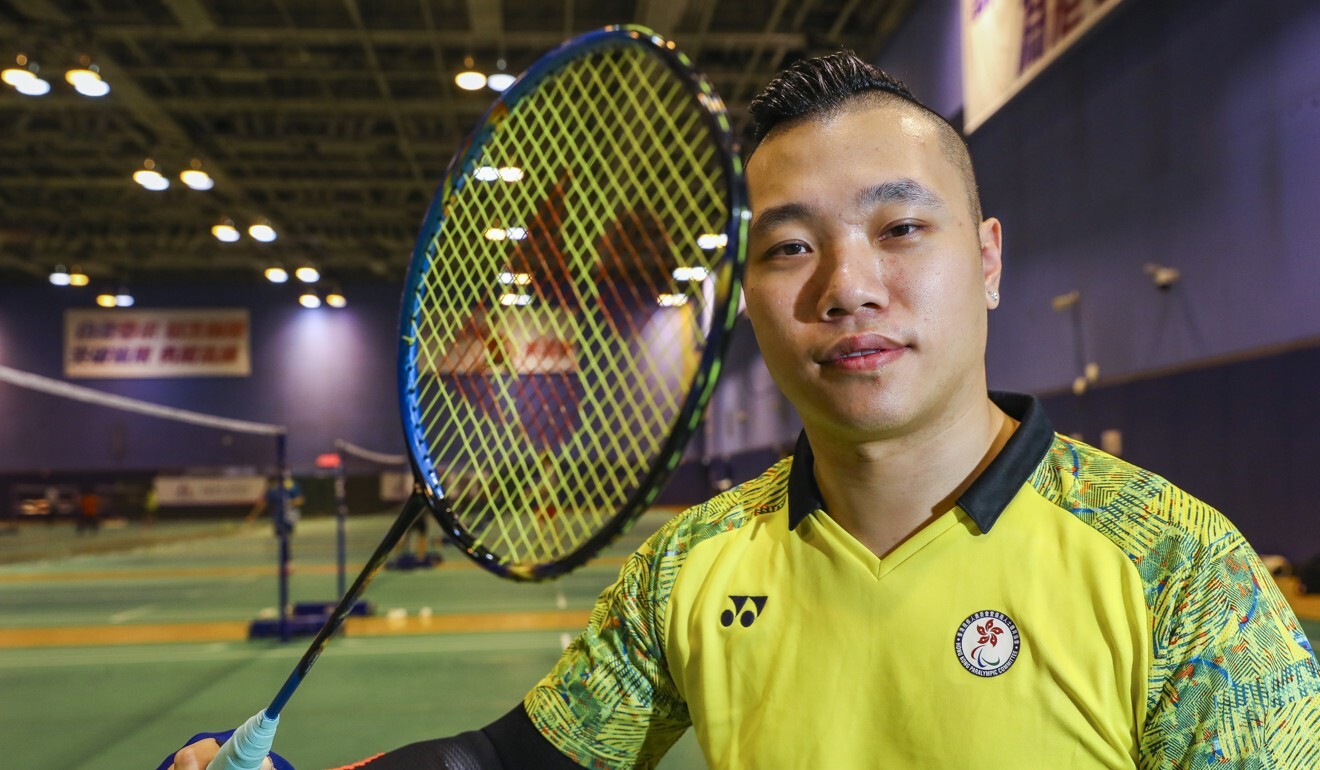 Chan spoke about overcoming the accident and turning tragedy into a positive.
"I can say it made me more mature earlier … the toughest point was not in hospital, because when you're in hospital, everyone else around you has an injury as well. When you go out to society, you are a minority. They look at you like you're not useful and when I look at everyone [from a wheelchair], I have to look up."
Chan then set about the process of finding things to distract him from his disability and "putting his life back together". Badminton suddenly became more than a sport, it became a reason to live, he said.
He has amassed an impressive resume since taking up the sport which includes four event wins on the pro circuit in 2019 before the sport was shut down due to the pandemic.
In 2019, Chan started a charity for people with impairments, Happy Together With Everyone, which he spoke about in an interview with BWF.
"We support these needs by raising funds and providing other necessities. I also wish to bring them hope, through my experience as an athlete, by pushing myself more to achieve that Paralympic gold and show the possibilities life has for us. My simple message is 'hard work pays off.'"
This article appeared in the South China Morning Post print edition as: Chan off to strong start in quest for badminton gold